High detail metal figures
What we did?
Pre-process:
Adaptation of the 3D model for printing
3D Printing:
High detail Binder Jetting (BinderJetting HD)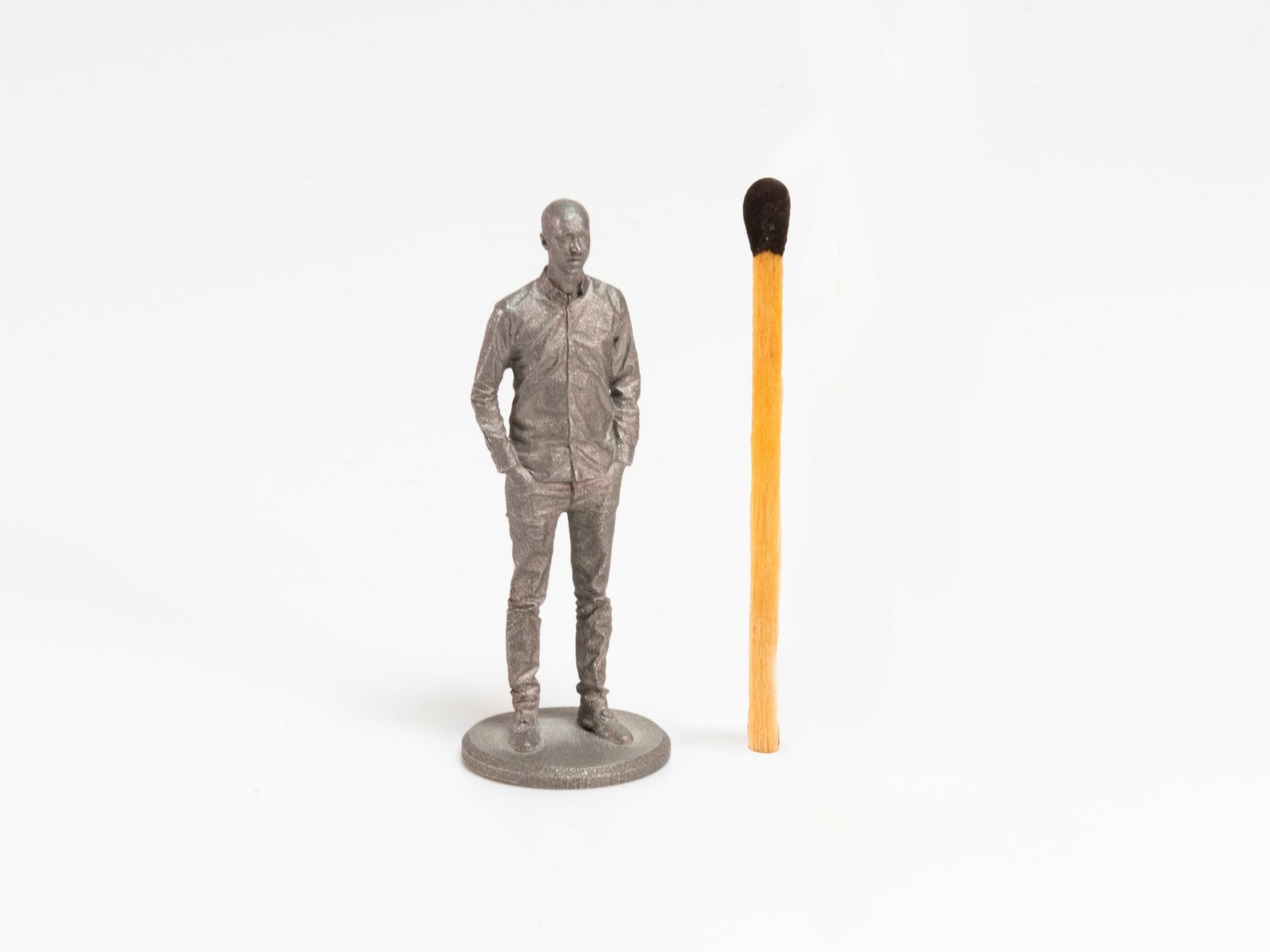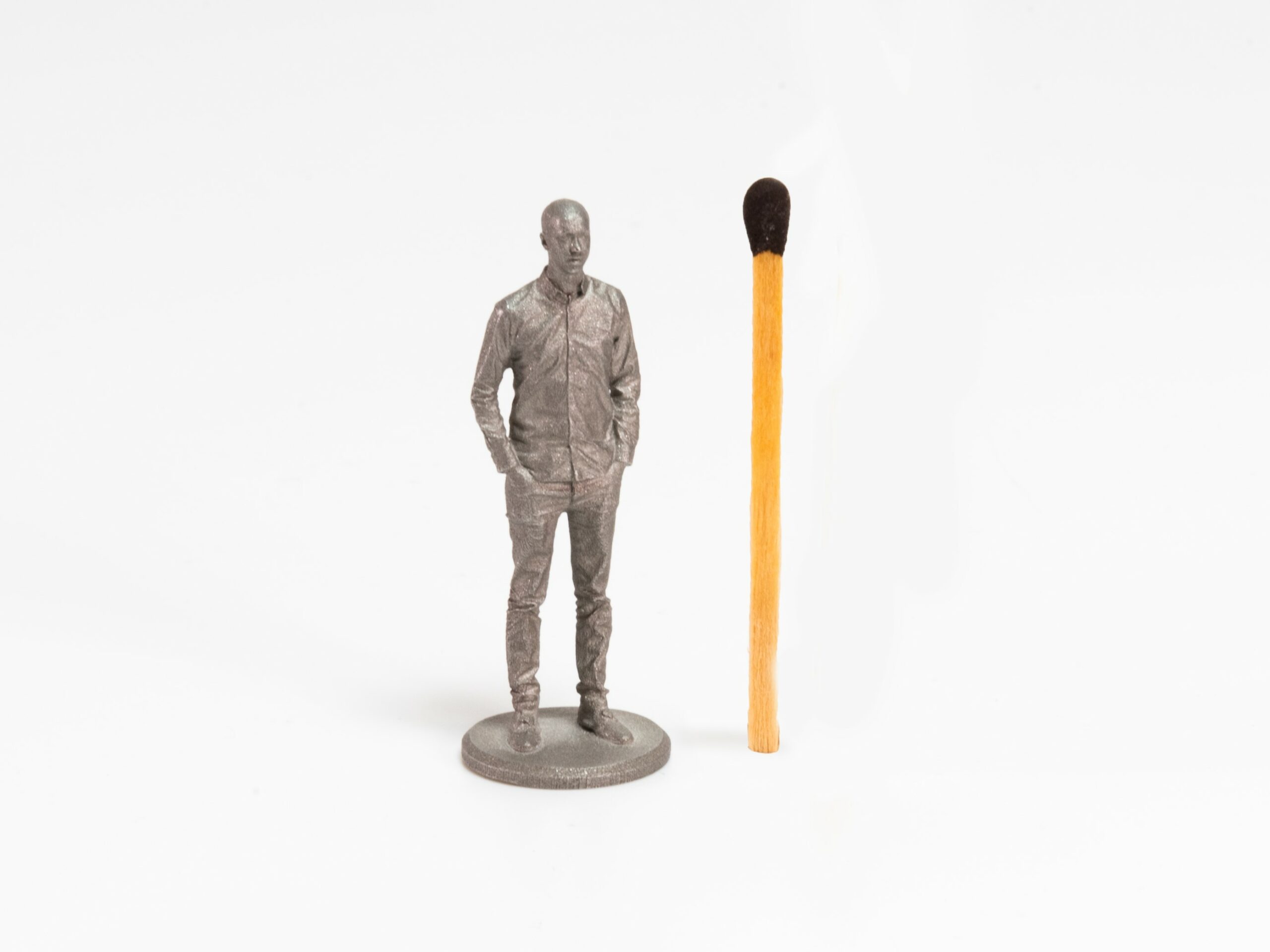 Impressive results with cutting edge Binder Jetting Technology on 3D printed metal figures.
First scanned in an Artec Shapify Booth to receive the 3D file, then printed in stainless steel 316L.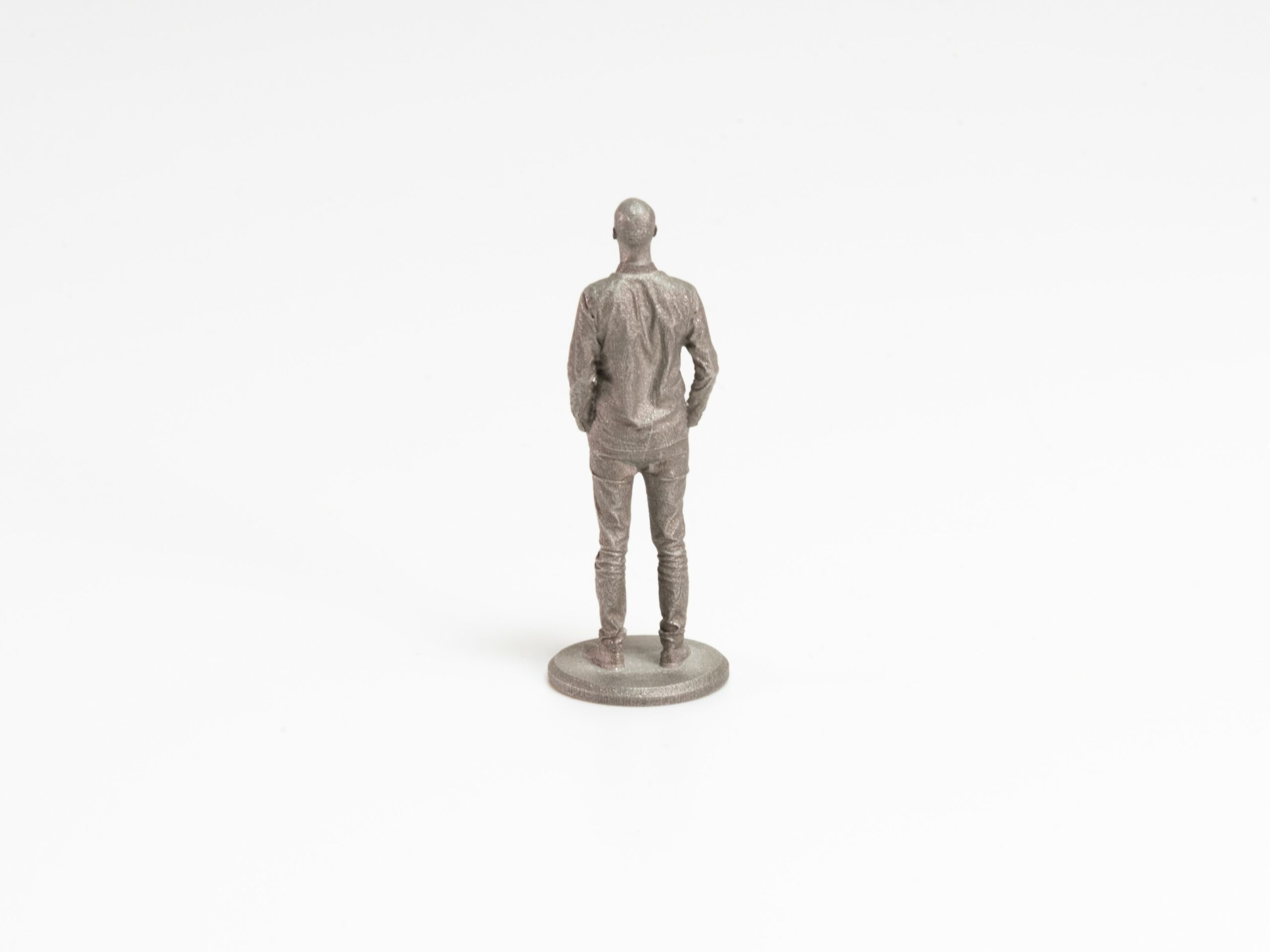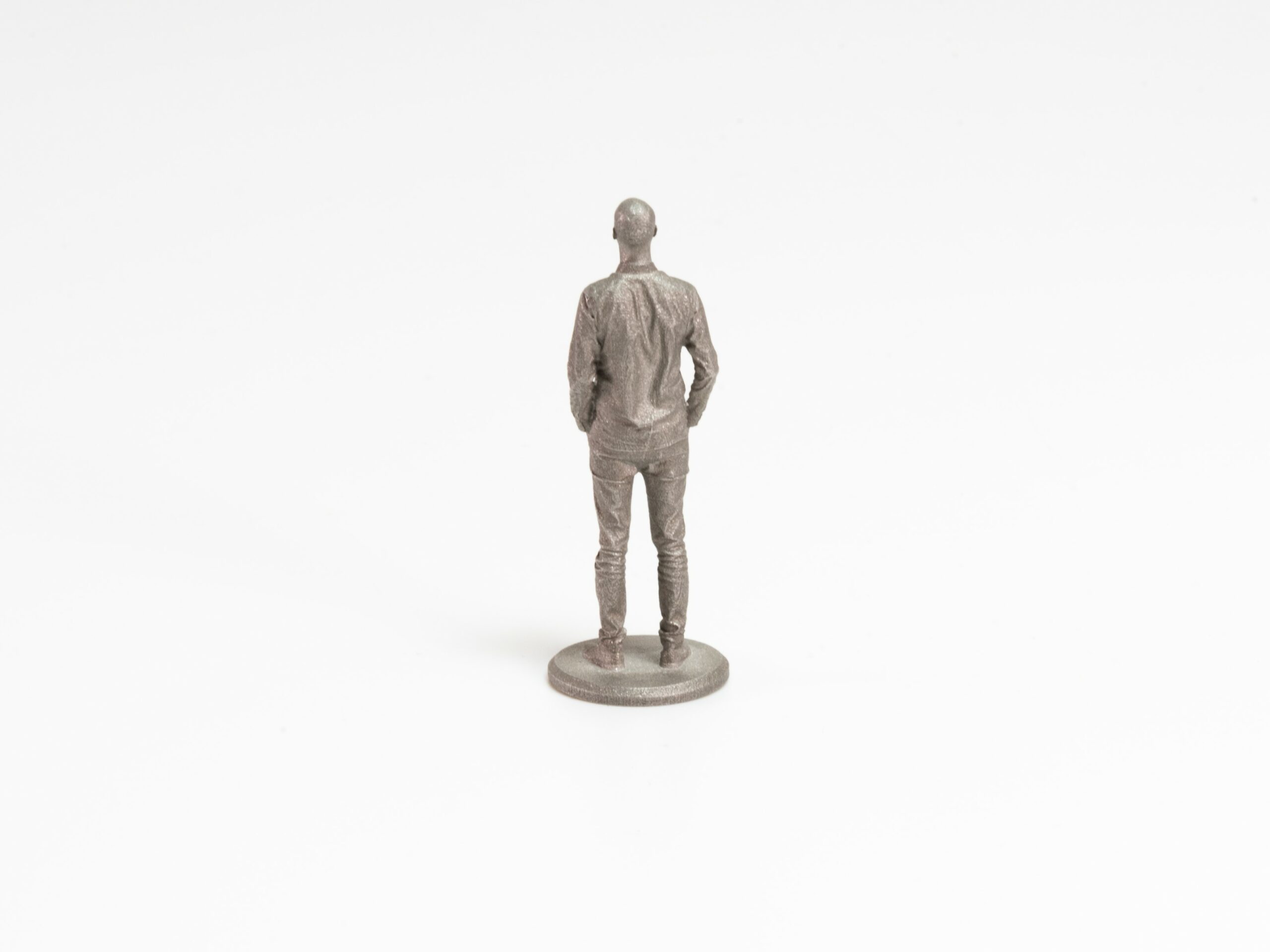 The printed metal figure, 4 cm high, was sandblasted to get a smooth surface finish (Ra 3 µm).
Get your own 3D scanned figure, chess piece, small sculpture, jewellery,  action figure …
Send us your files, pictures or ideas to get a quote.
Best results with a max. height of 5 cm.
Find a scanner nearby for your own 3D scanned figure: https://www.shapify.me/scanning-point
We also offer full colour figures.