The Hands of Innovation 2022
Was haben wir gemacht?
Vorbereitung:
Anpassung des Modells für den 3D-Druck
3D-Druck:
Nachbearbeitung:
24 Karat Blattgold Finish
Schwarzes Finish der Basis
Sonstige Fertigung:
Lasergraviertes galvanisiertes Aluminium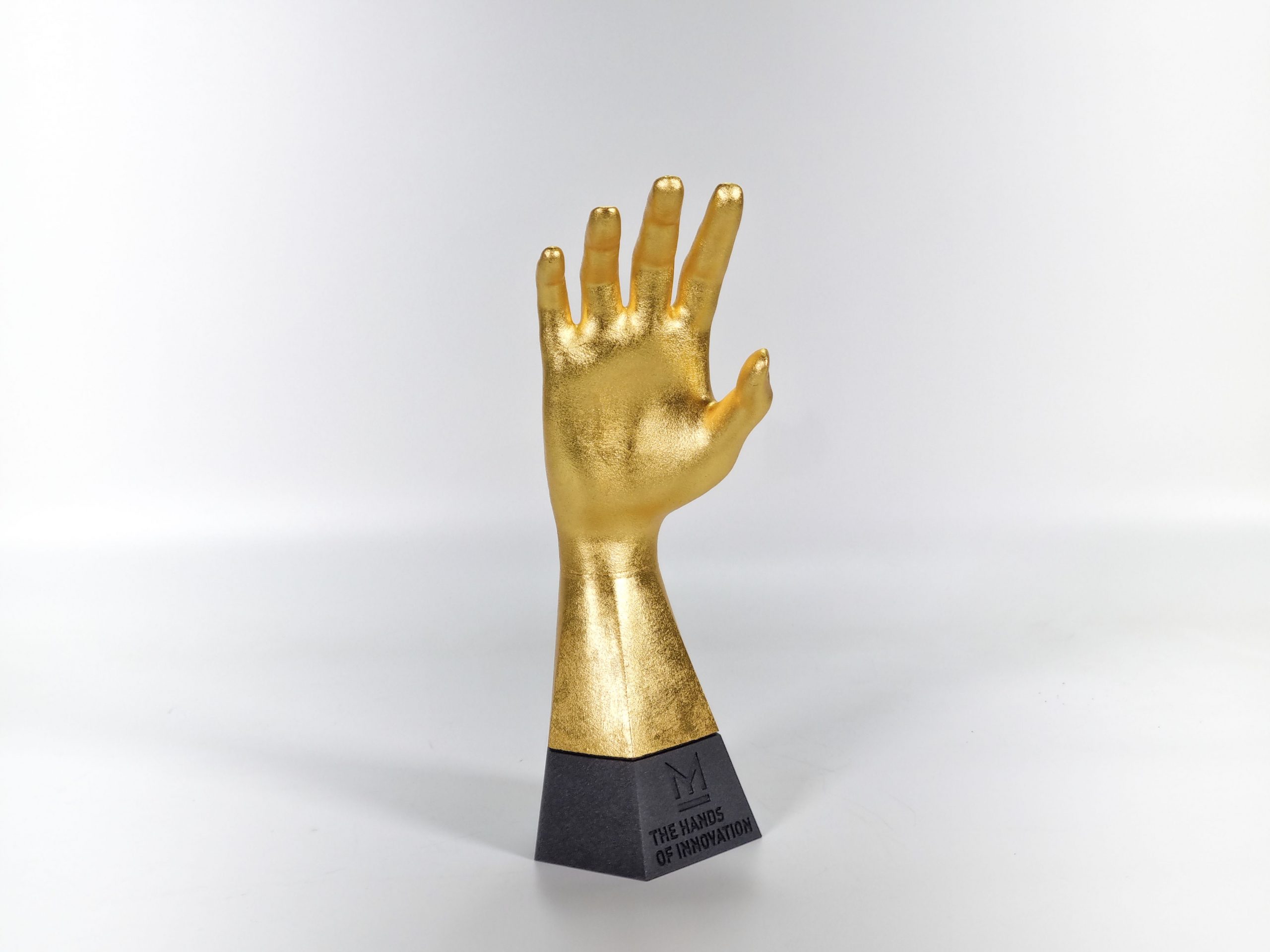 Wir hatten die Ehre, die Trophäe der 7. Ausgabe von "The Hands of Innovation 2022" zu produzieren, einer Veranstaltung, die von der Chambre des Métiers organisiert wurde, um Innovationen im Handwerk zu würdigen.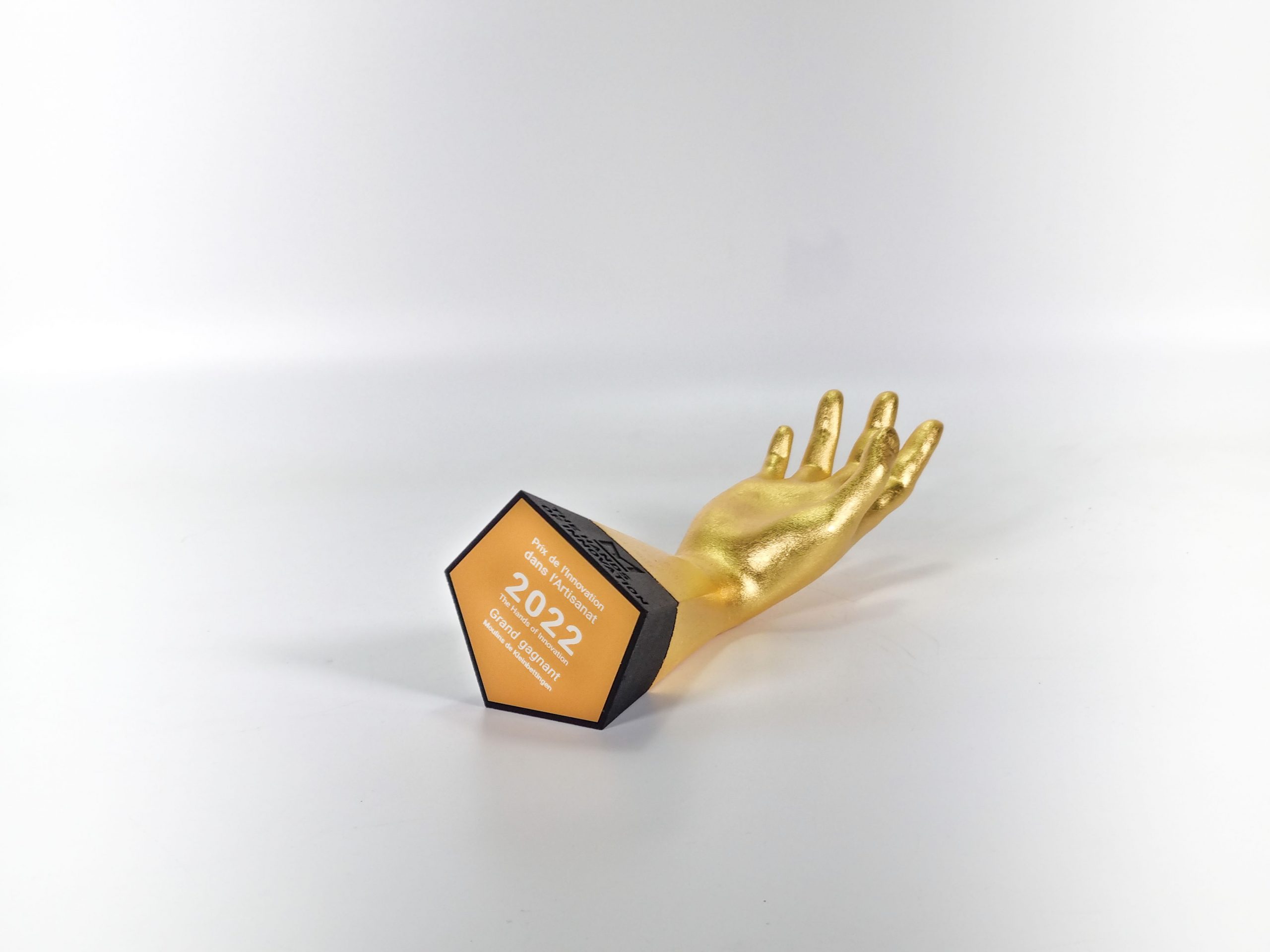 Die Trophäe wurde in Nylon (MJF PA12) gedruckt, in einem weiteren Schritt haben wir die Oberseite von Hand mit 24 Karat Blattgold beschichtet.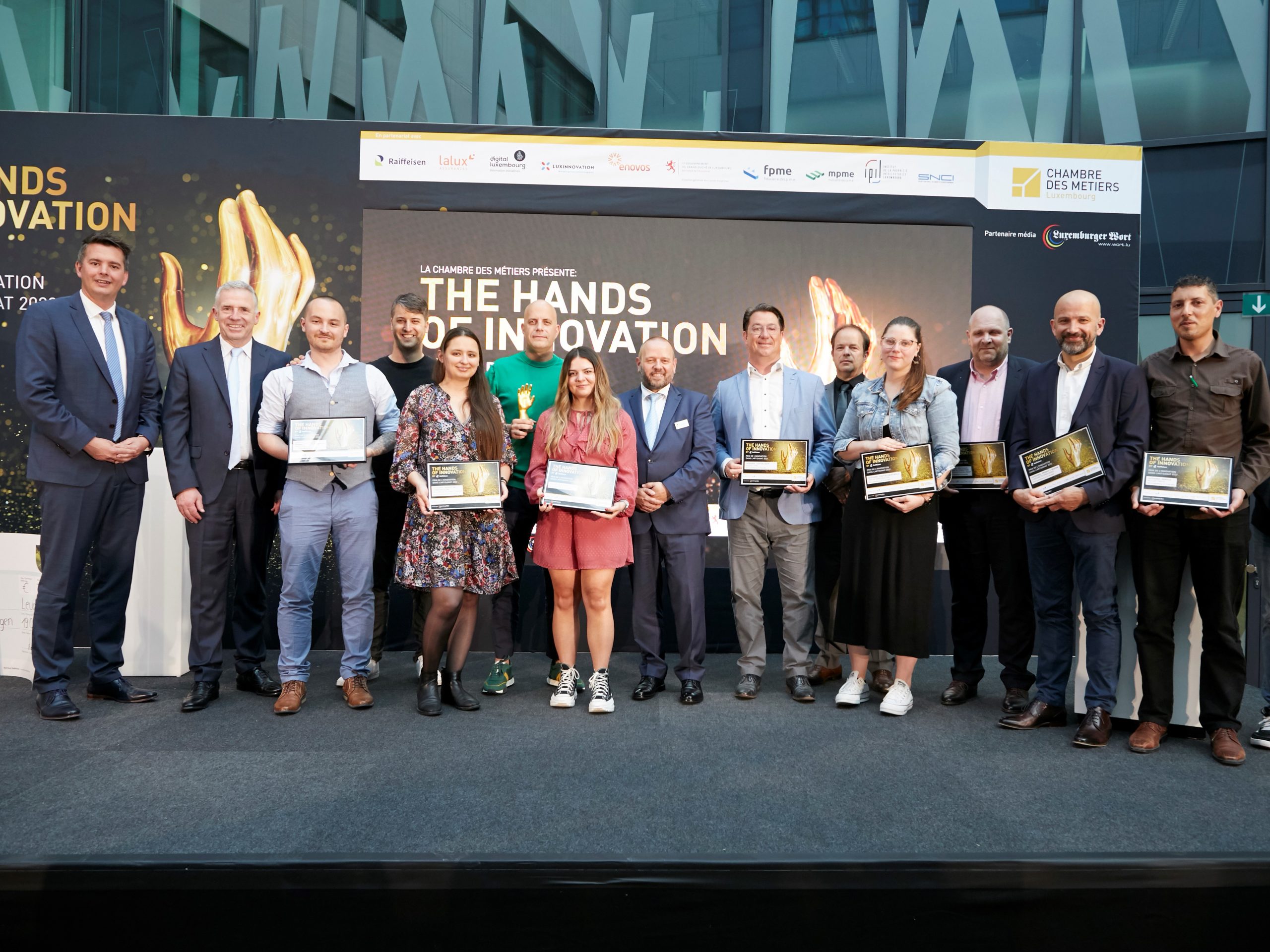 Mit dem zusätzlichen Gewicht und dem Finish aus 24 Karat Blattgold passte die Trophäe perfekt zur Zeremonie.