Game of Code 2021 Trophy
What we did?
Pre-process:
Concept Development
Product Design
CAD Design & Engineering
3D Printing:
Other manufacturing:
Laser engraved acrylic laminate with a metallic finish
Post-process:
Black finish
Hand colored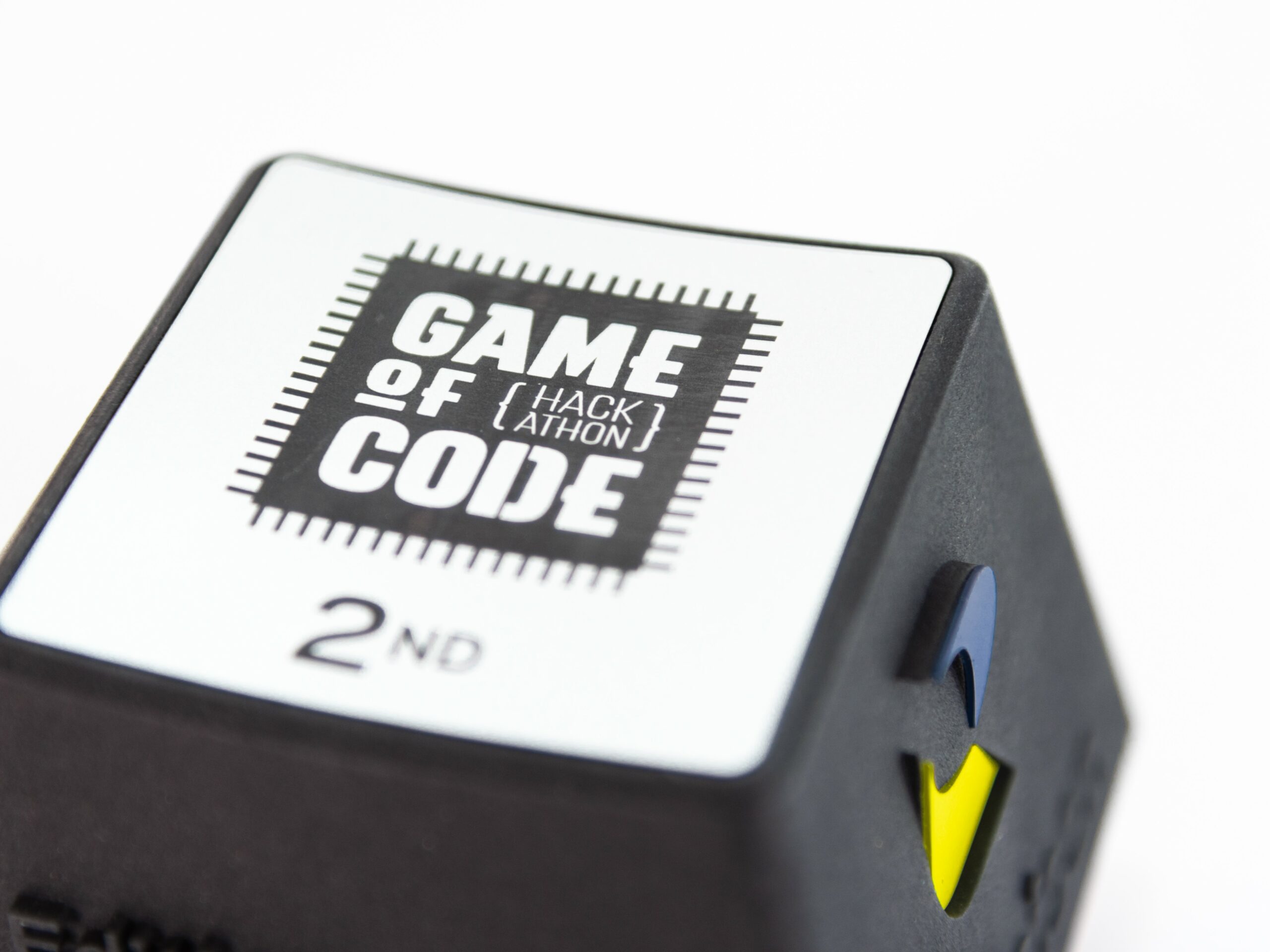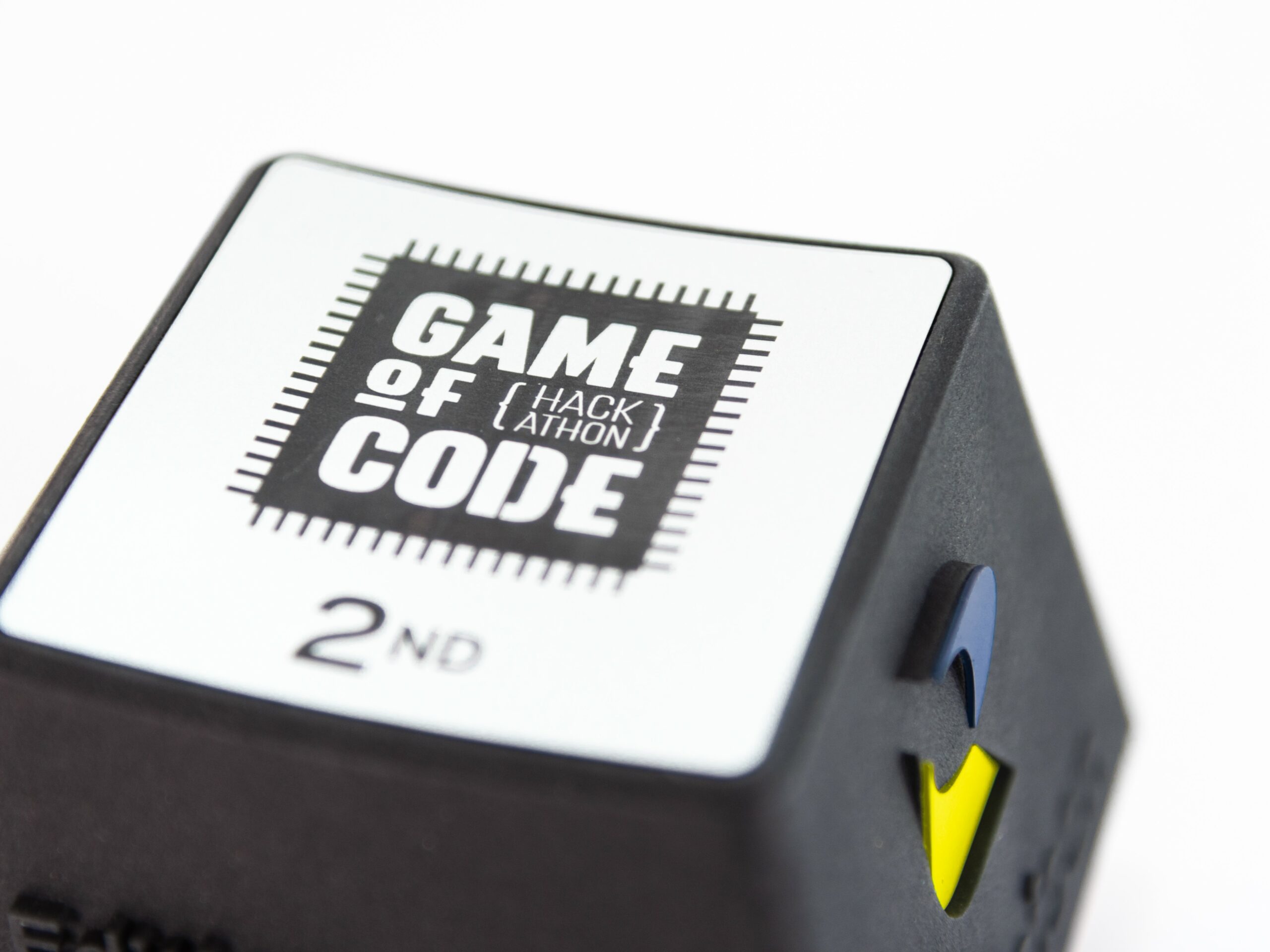 Custom made trophy for the "Game of Code 2021" based on a keyboard key to fit the theme of the competition.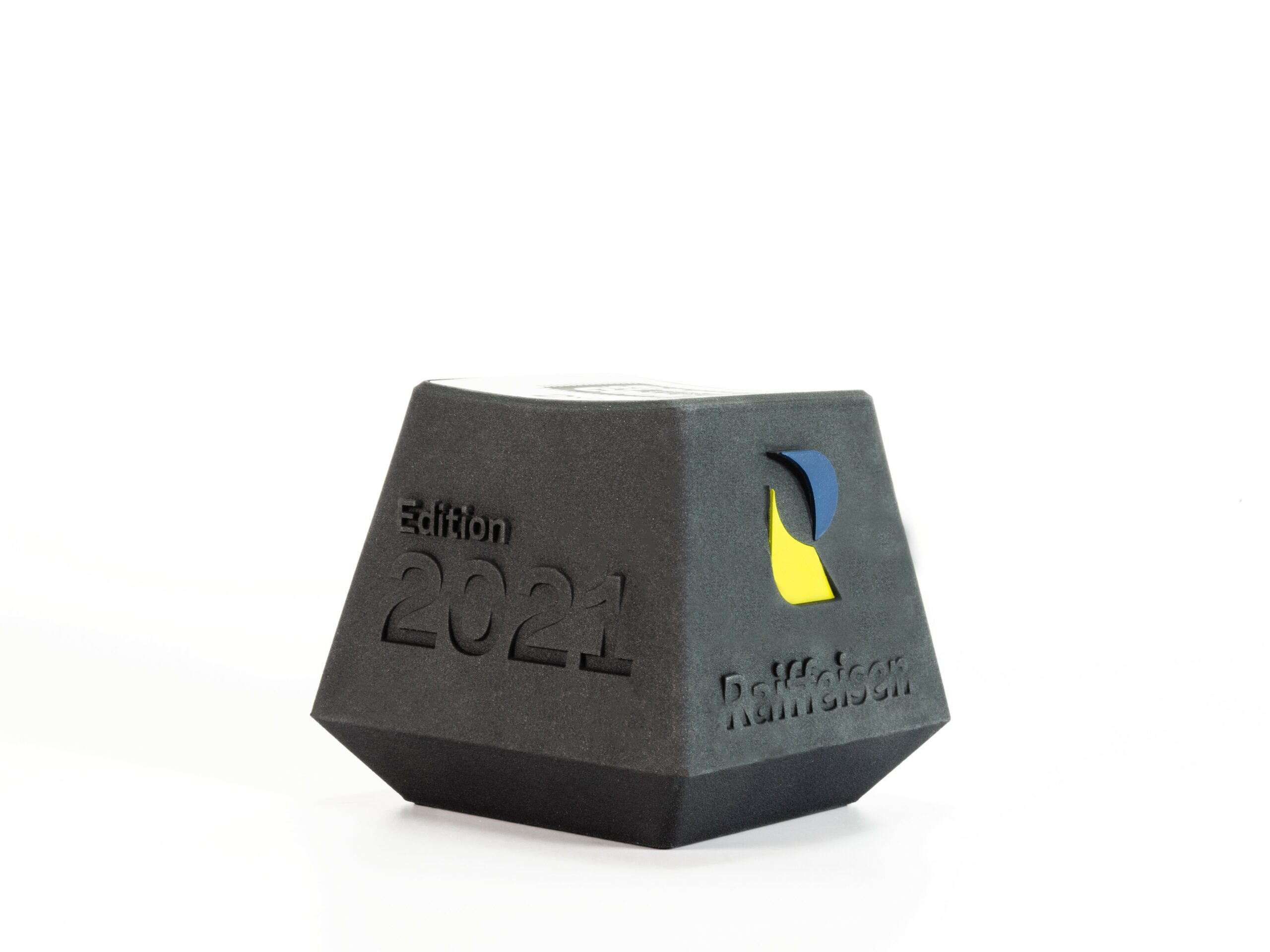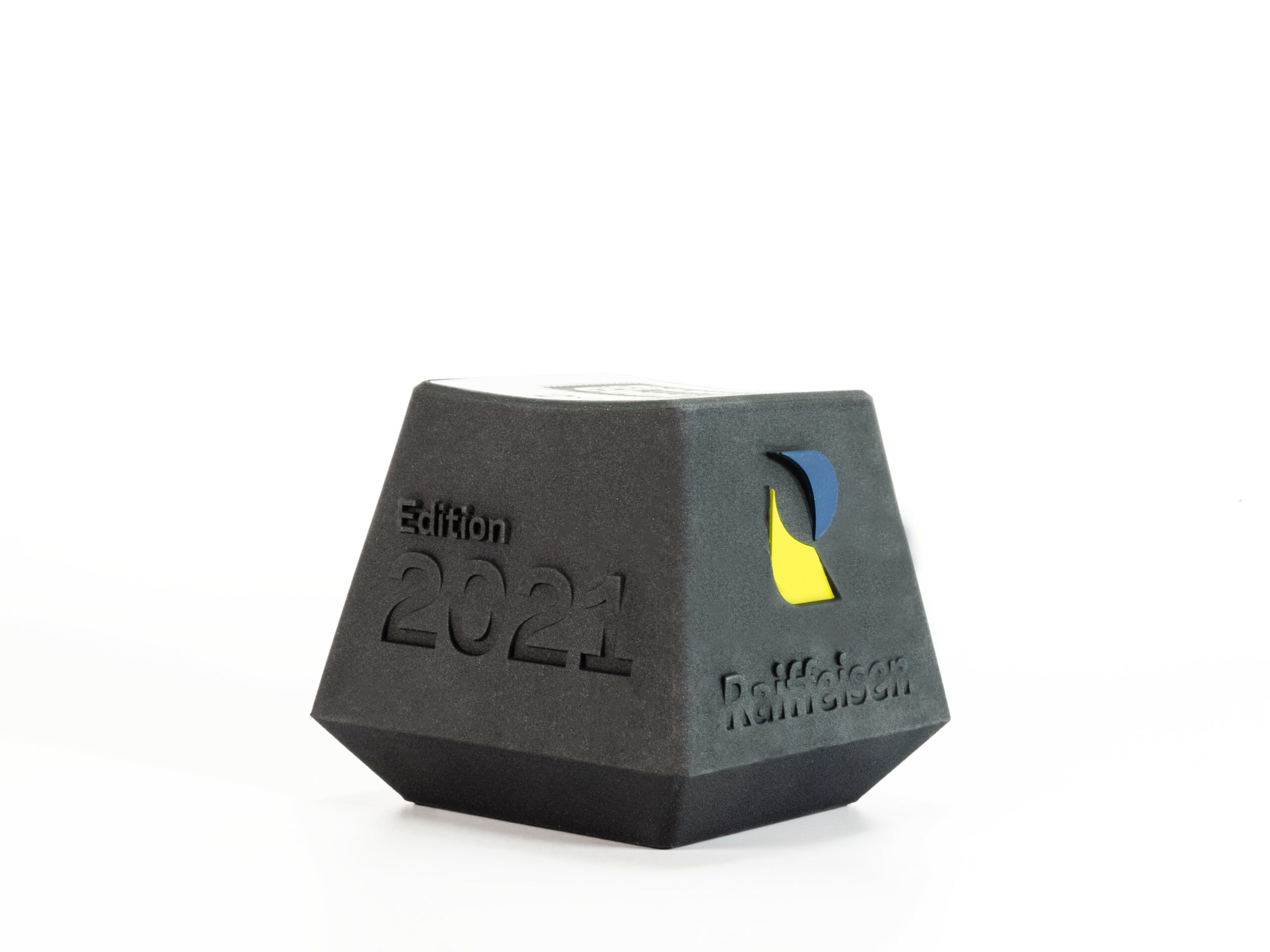 3D printed nylon base with integrated plate showing the event logo. The hand colored logo on each side sets a focus on the sponsor of the event.