Game of Code 2021 Trophy
What we did?
Pre-process:
Concept Development
Product Design
CAD Design & Engineering
3D Printing:
Other manufacturing:
Laser engraved acrylic laminate with a metallic finish
Post-process:
Black finish
Hand colored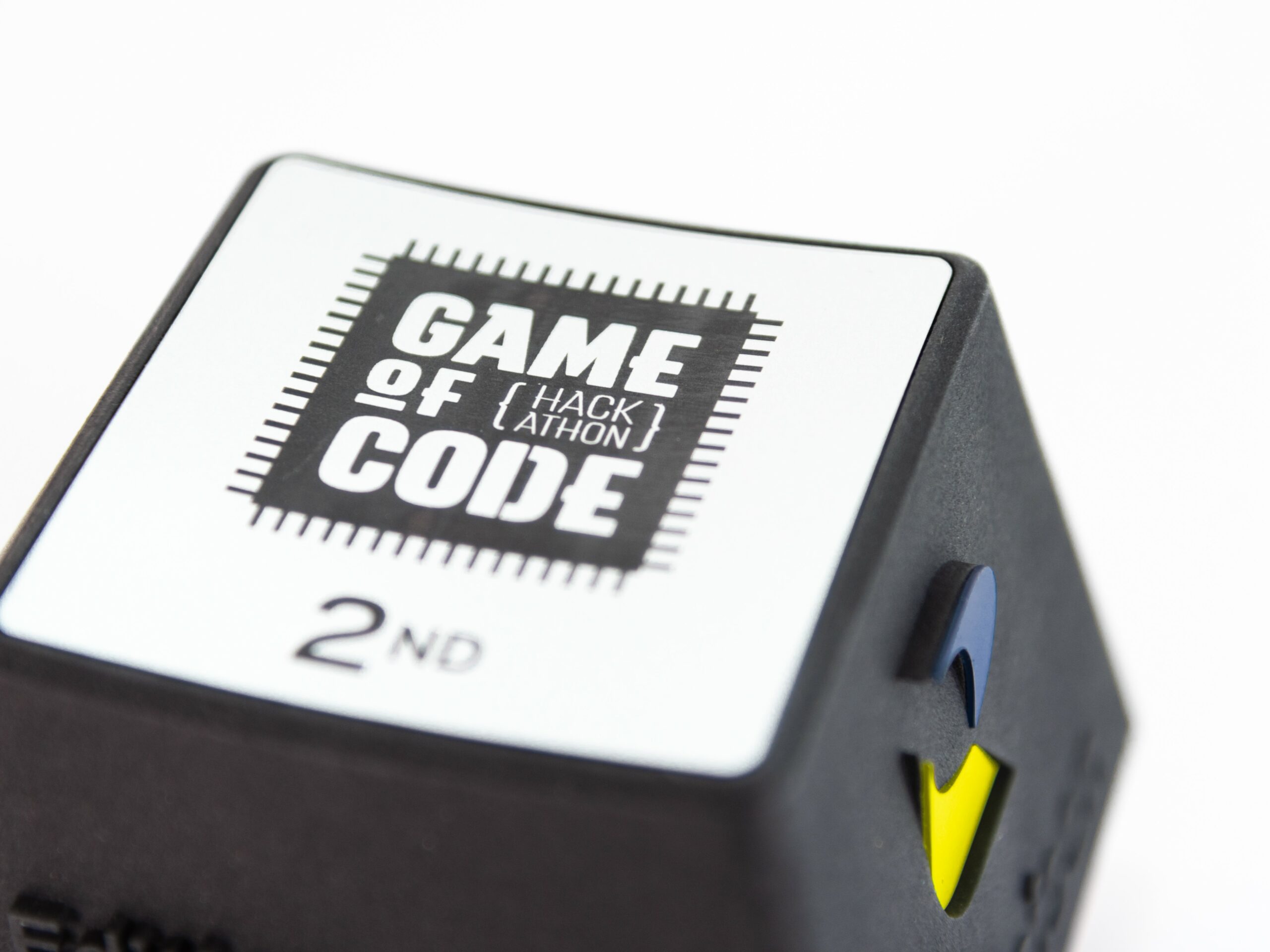 Trophée sur mesure pour le « Game of Code 2021 » basé sur une touche d'un clavier pour s'adapter au thème de la compétition.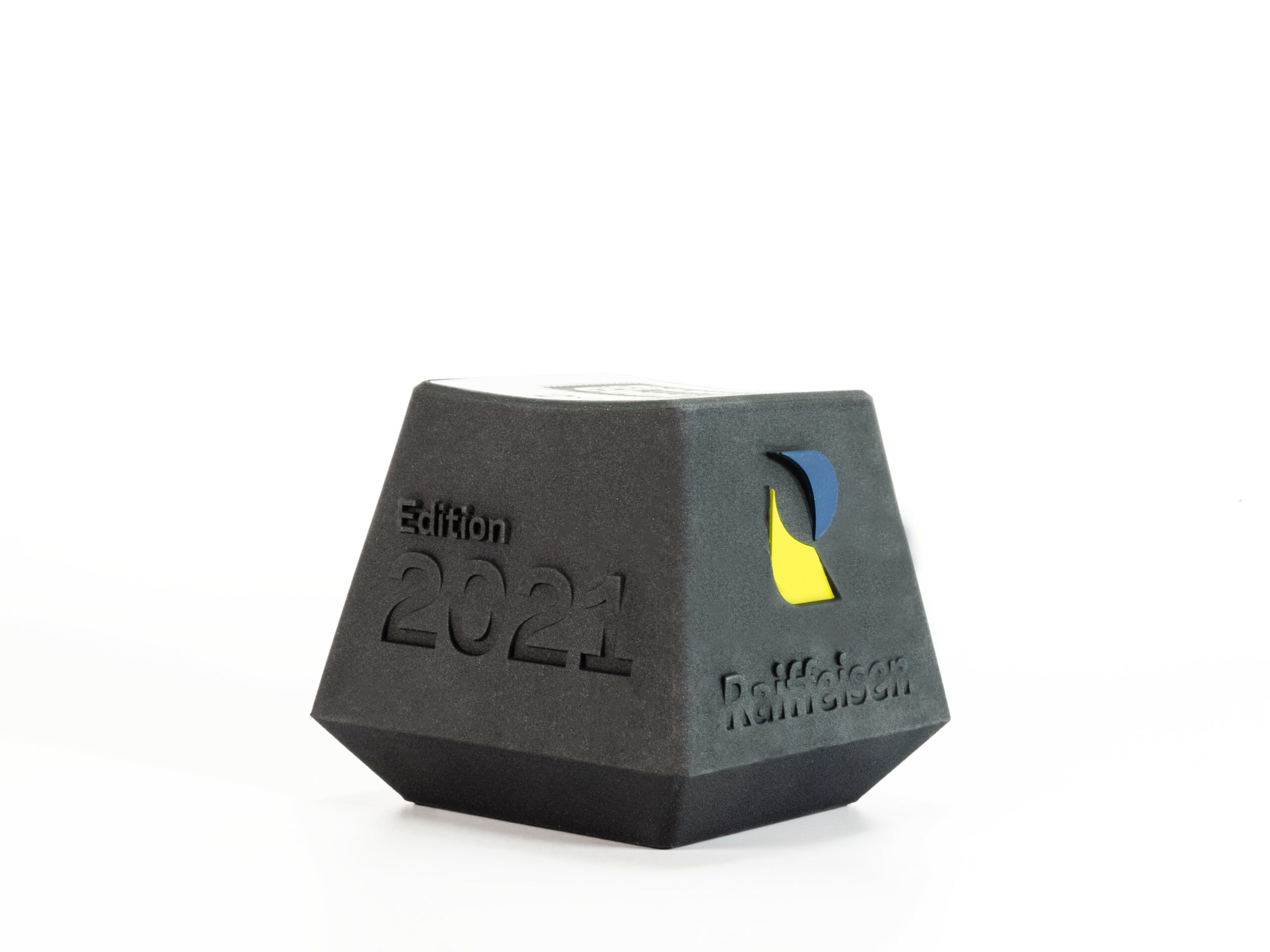 Base en nylon imprimée en 3D avec plaque intégrée affichant le logo de l'événement. Le logo coloré à la main de chaque côté met l'accent sur le sponsor de l'événement.