Big Nylon SLS models
What we did?
Pre-process:
Adaptation of the 3D model for printing
3D Printing: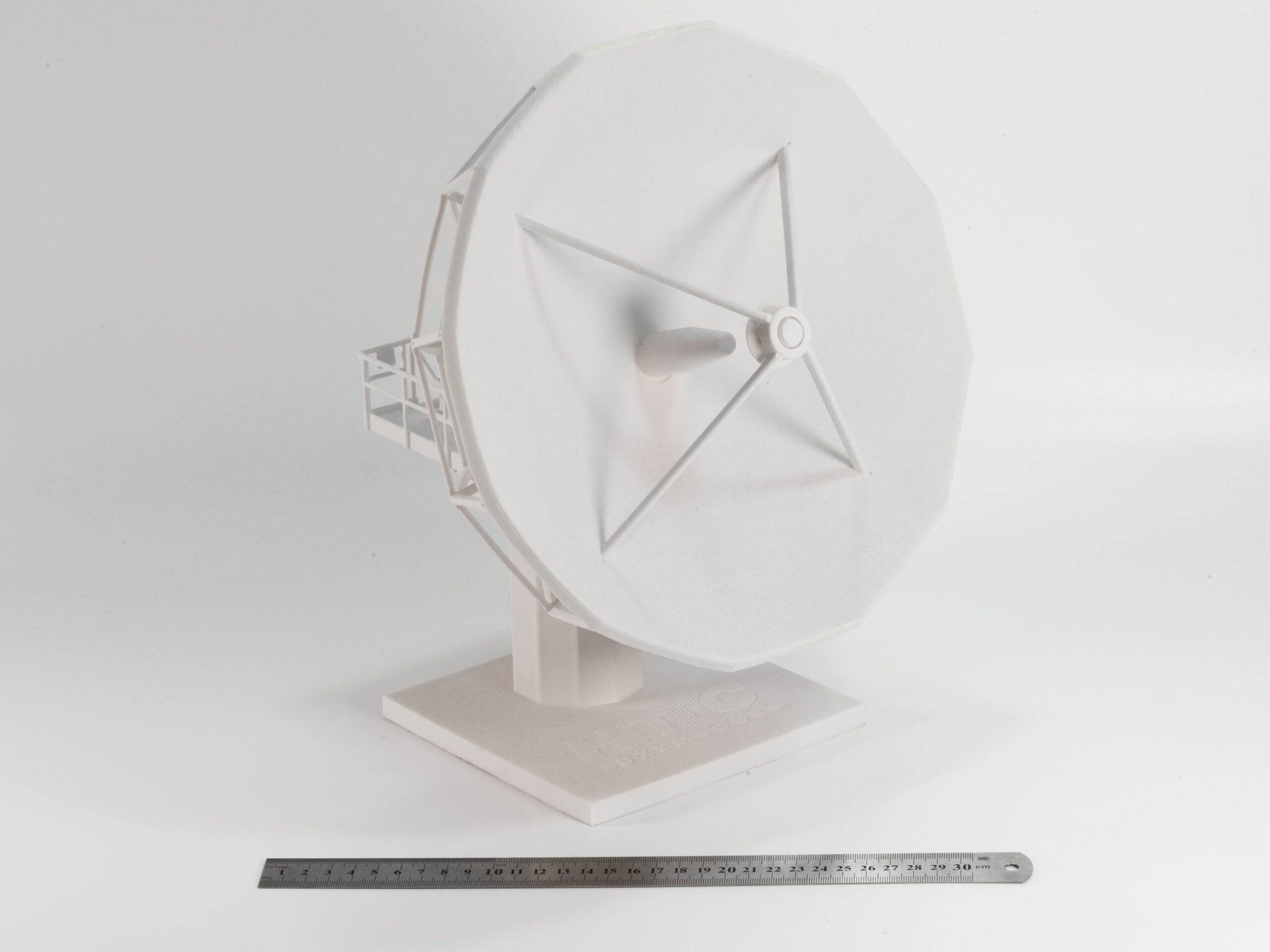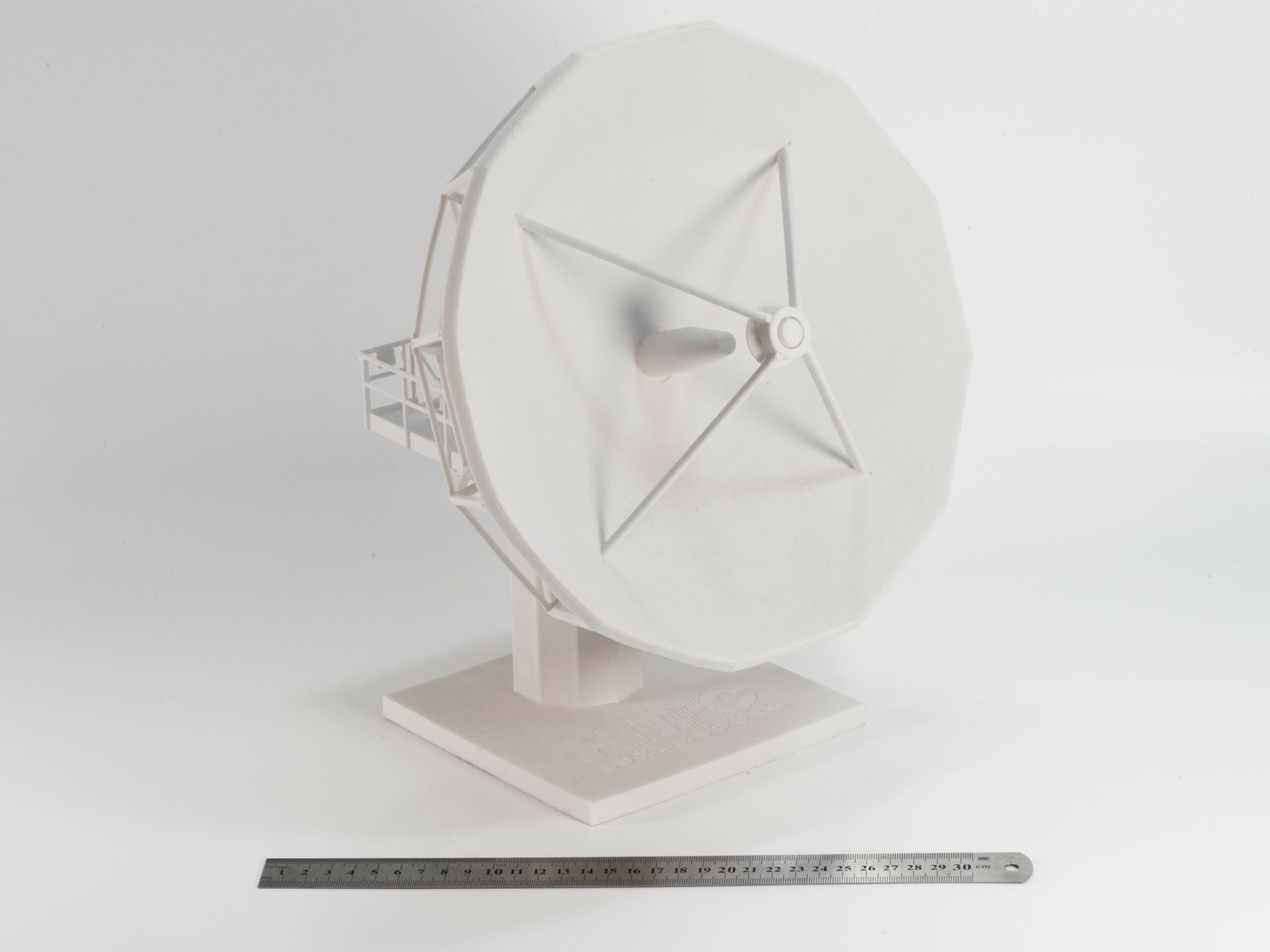 Some time ago we produced a batch of 1/100 reproductions of the satellite dishes engineered and produced by HITEC Luxembourg.
Now we took the same project to a new scale and produced 3 reproductions in scale 1/33,3 of each their LM06 and their LM09 antennas.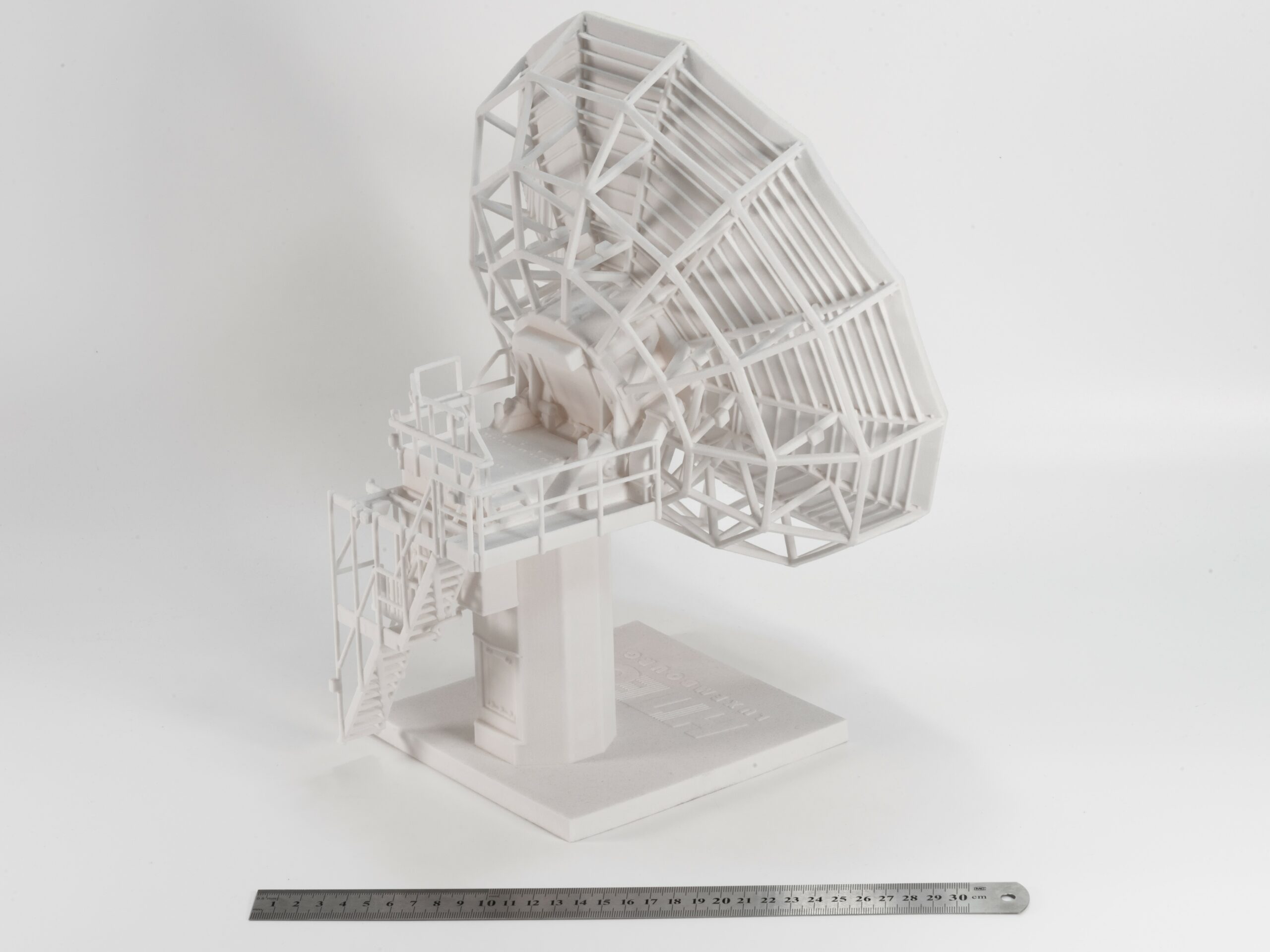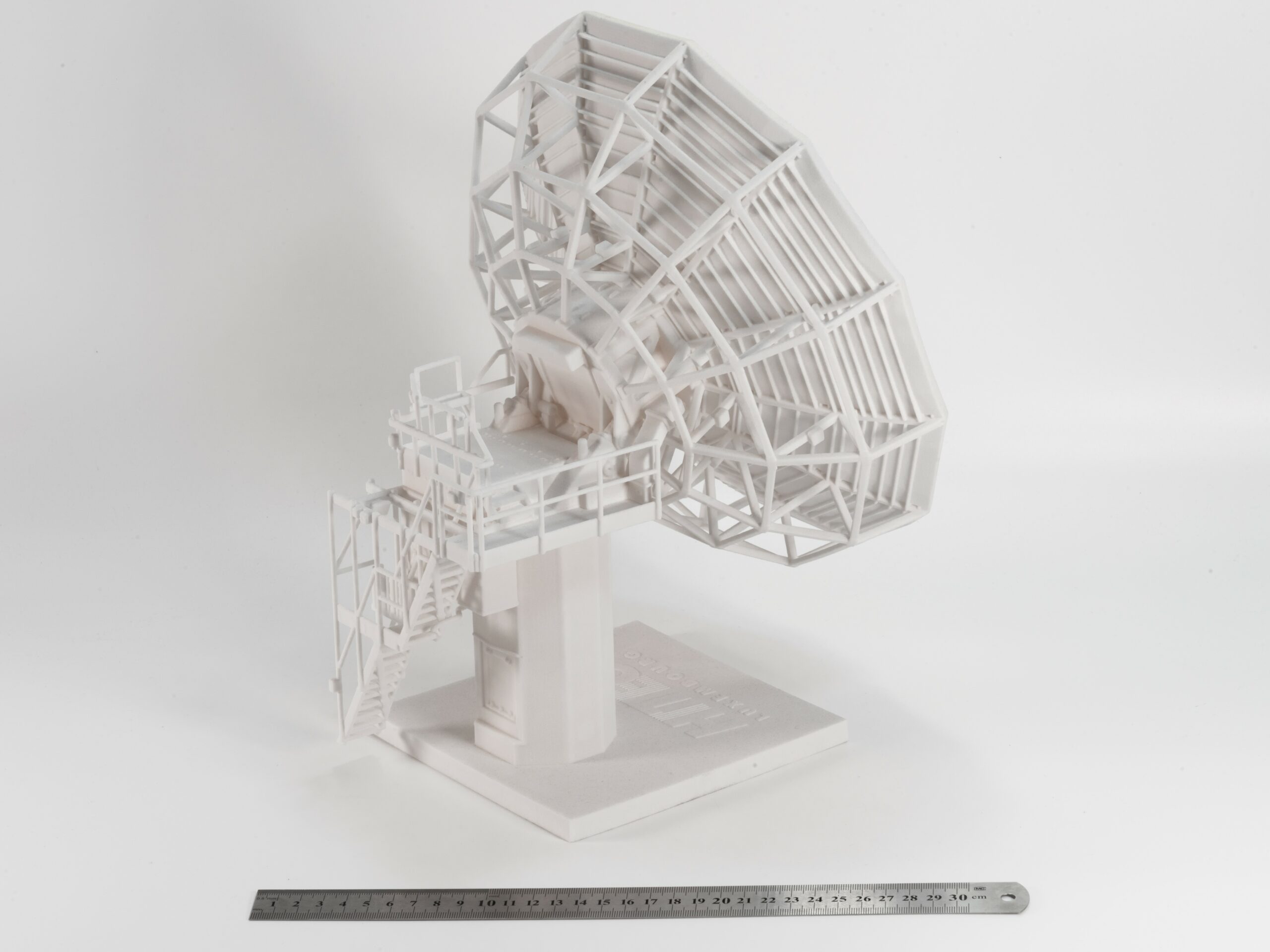 With the SLS Technology it's possible to print parts up to 550 x 550 x 750 mm.
Whereas the smaller 1/100 models are well suited as a gift, the new bigger models are to be shown at expos and in meetings.