FNR Award 2020 trophy
What we did?
Pre-process:
Concept Development
Product Design
CAD Design & Engineering
3D Printing:
Nylon (MJF PA12)
Binder Jetting (420SS/BR)
Other manufacturing:
Laser engraved galvanized aluminum
Post-process: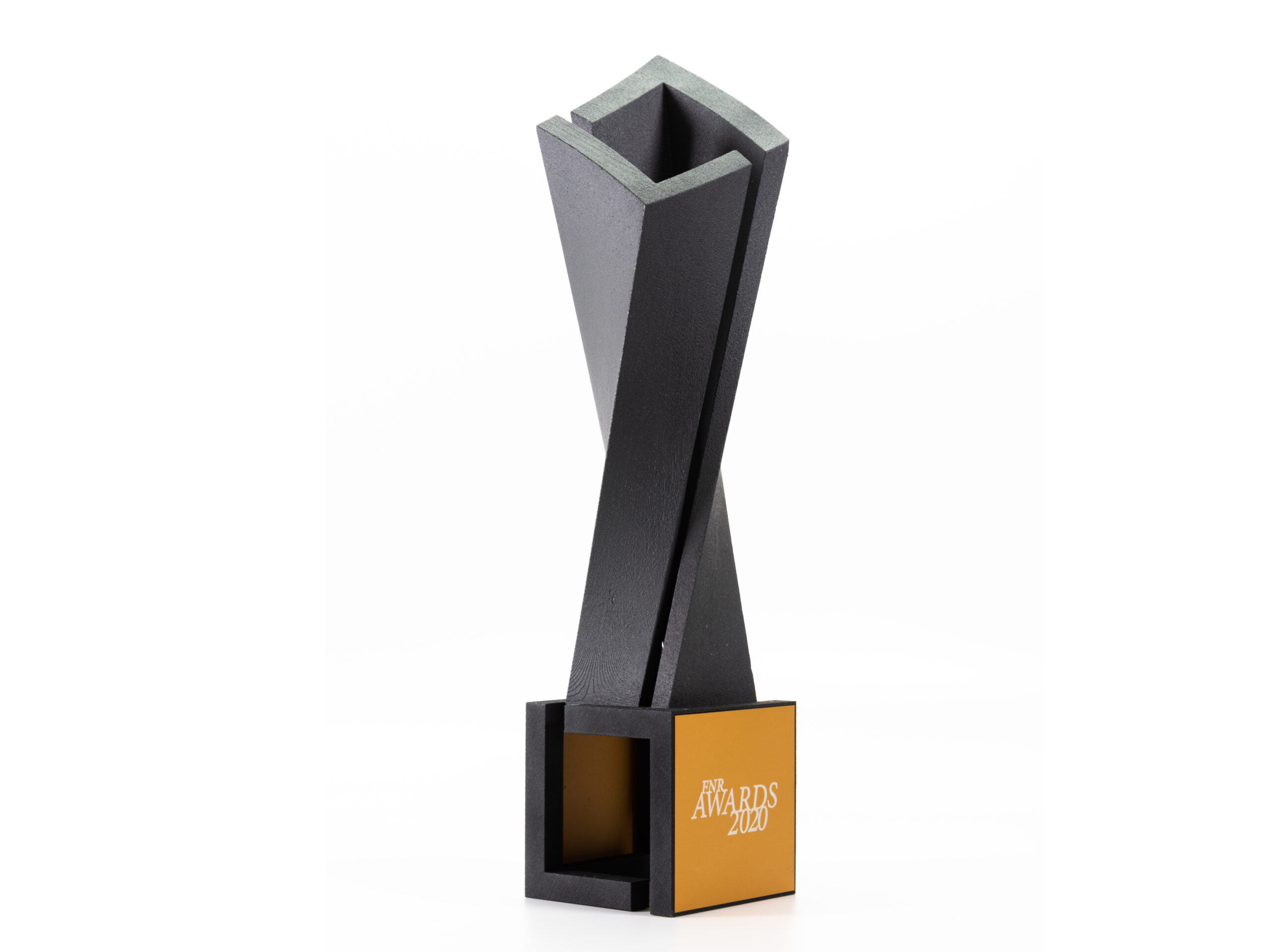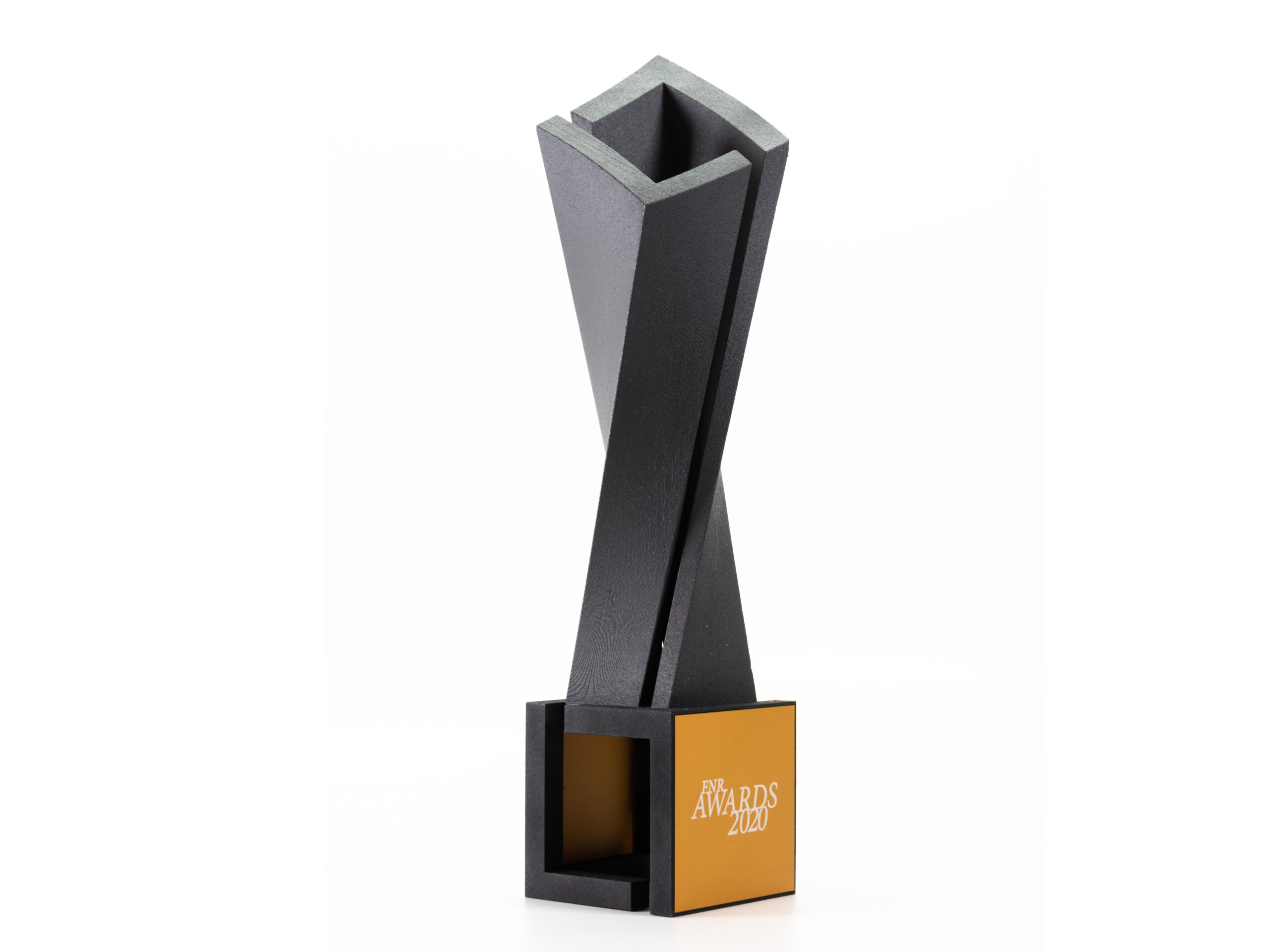 The FNR Award 2020 trophy was based on the trophy from 2019 with a reinterpretation of the base.
The twisted top part, inspired by the FNR Logo, was 3D printed using Binder Jetting Metal with a black finish. The material gives the trophy high-end feeling and weight.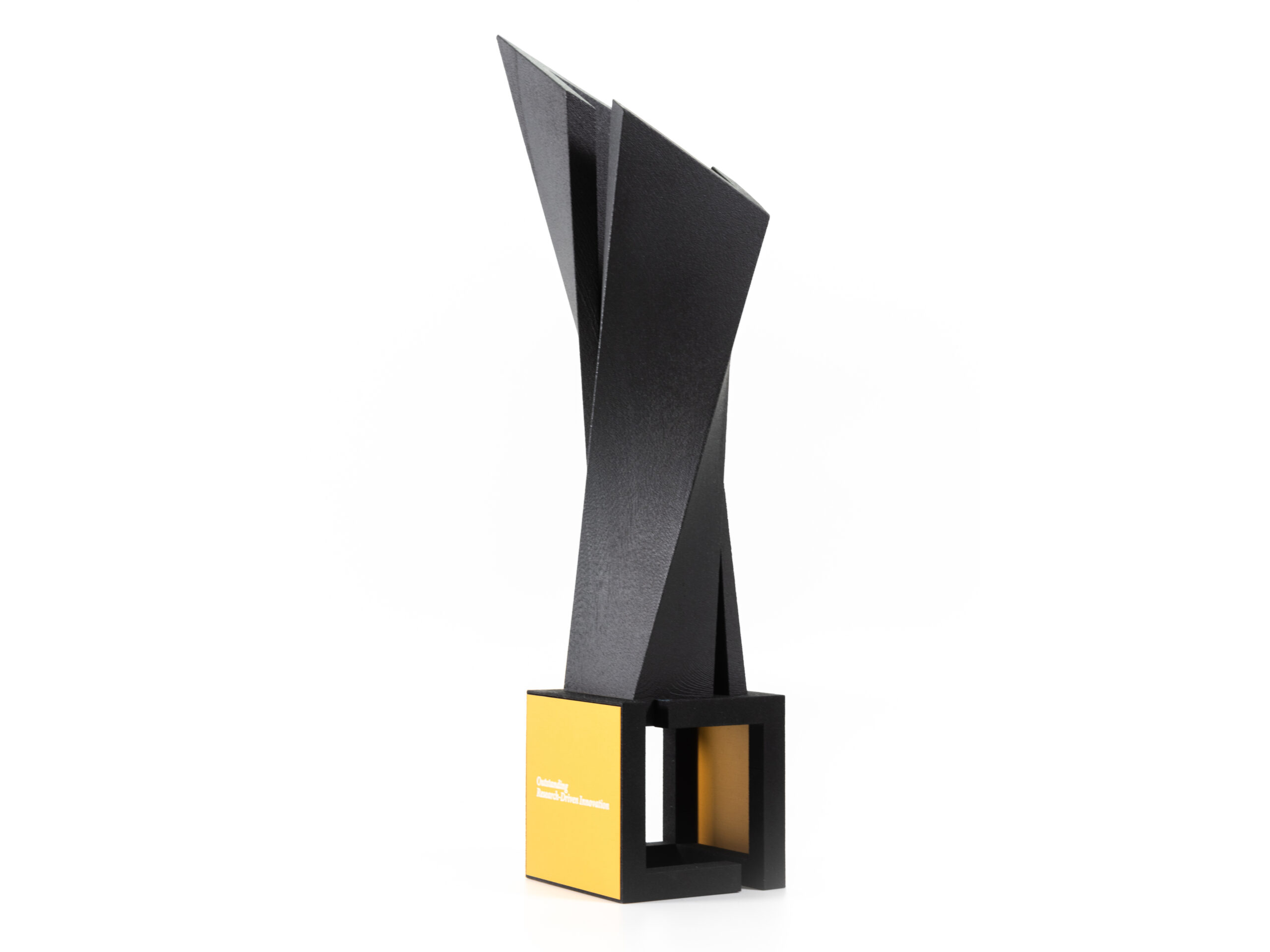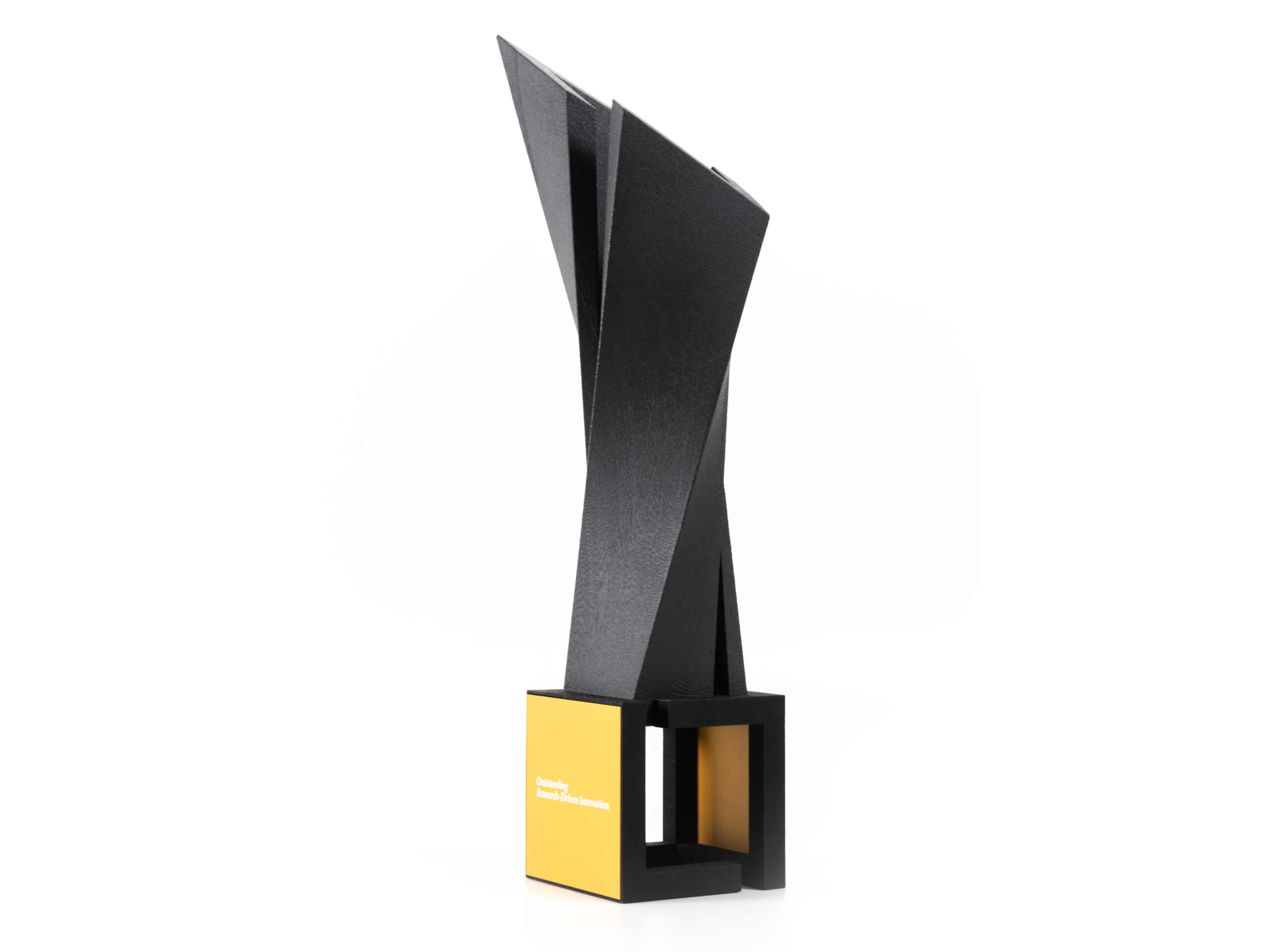 In the 3D printed nylon base a laser engraved aluminium plaque was integrated with the FNR Logo and names of the winners.