Tourism Innovation Award Trophy
What we did?
Pre-process:
Concept Development
Product Design
CAD Design & Engineering
3D Printing:
Opaque Resin (MJP Crystal)
Nylon (MJF PA12)
Other manufacturing:
Laser engraved galvanized aluminum
Post-process:
Chrome galvanized
Black finish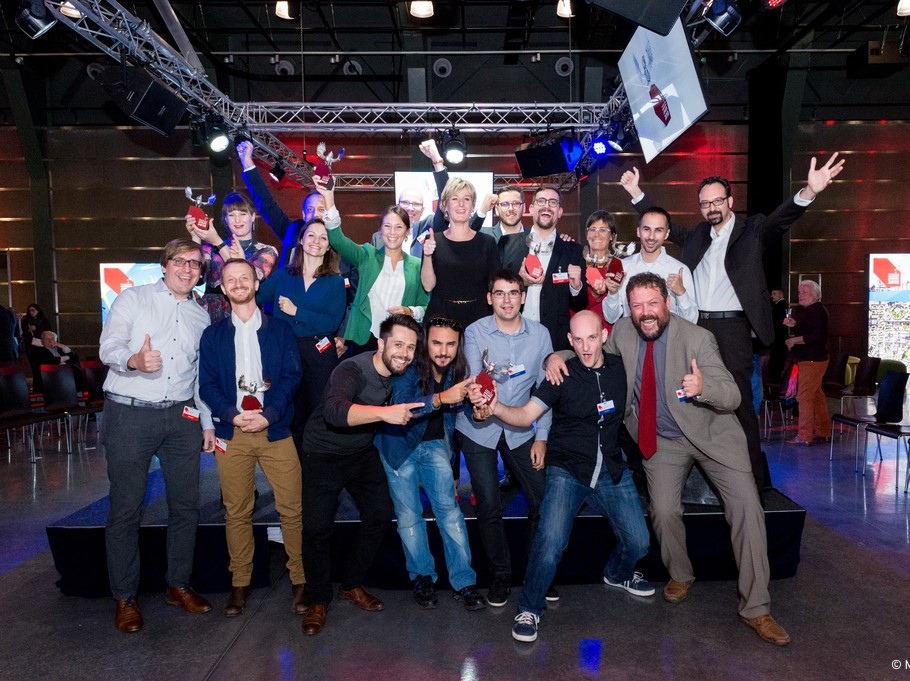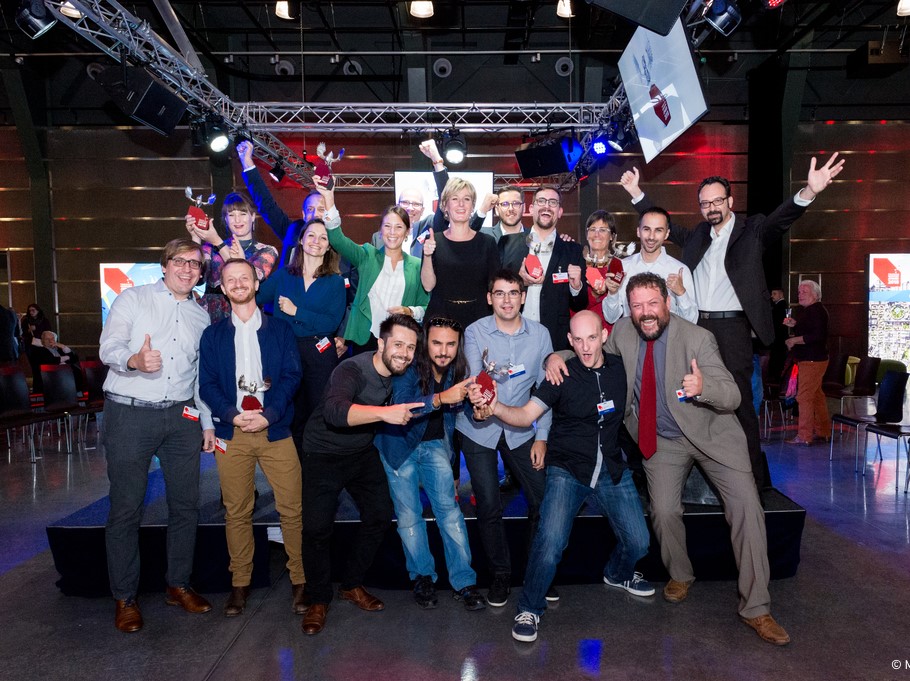 Photos of the Tourism Innovation Award Ceremony, which took place on September 27th.
We designed and manufactured a unique trophy in cooperation with the Ministry of the Economy.
The initial idea was to bring the little bird out of the nation branding video to the real world. (http://www.inspiringluxembourg.public.lu/en/outils/videos/il-video-witz-en-long/index.html)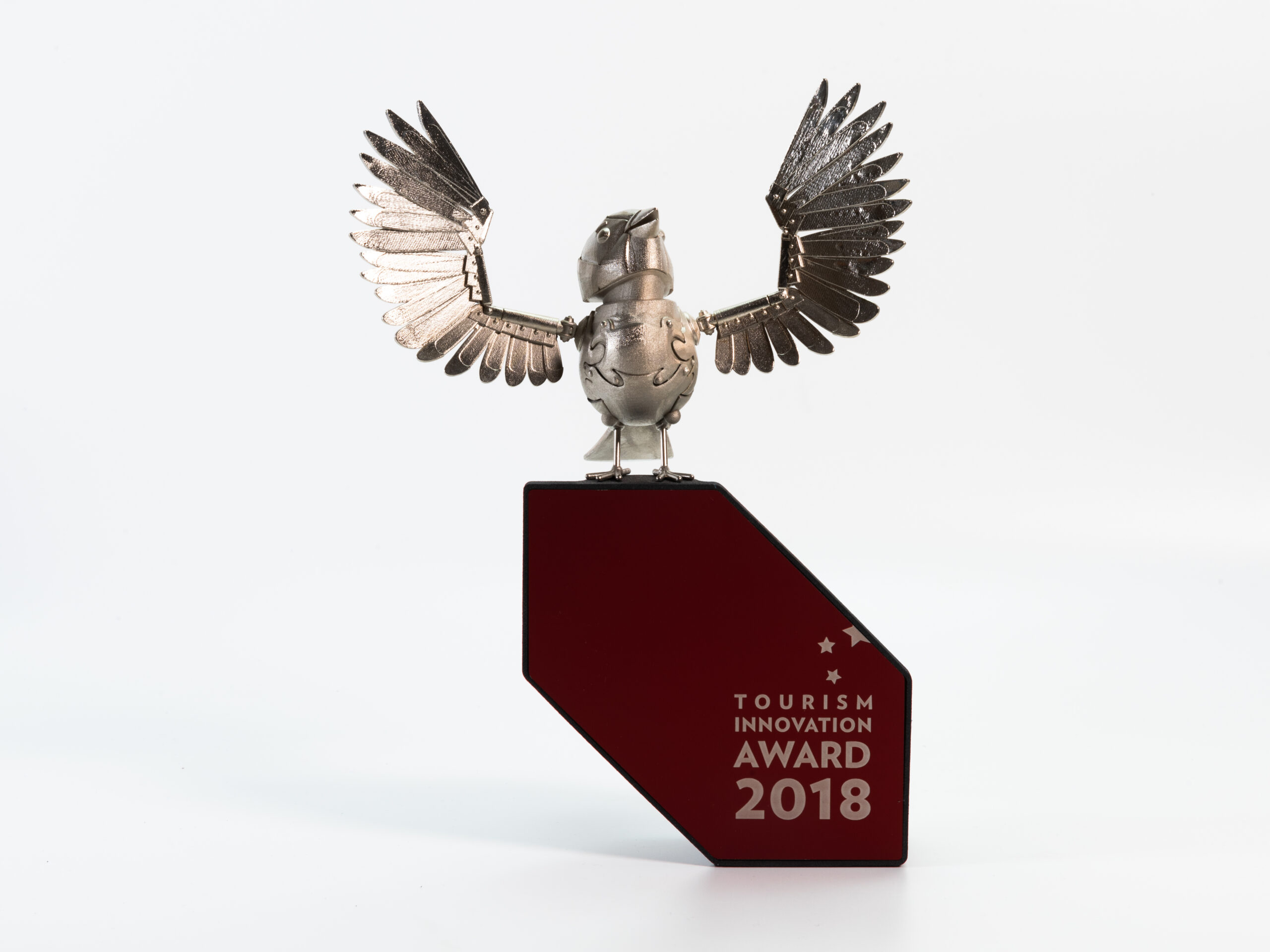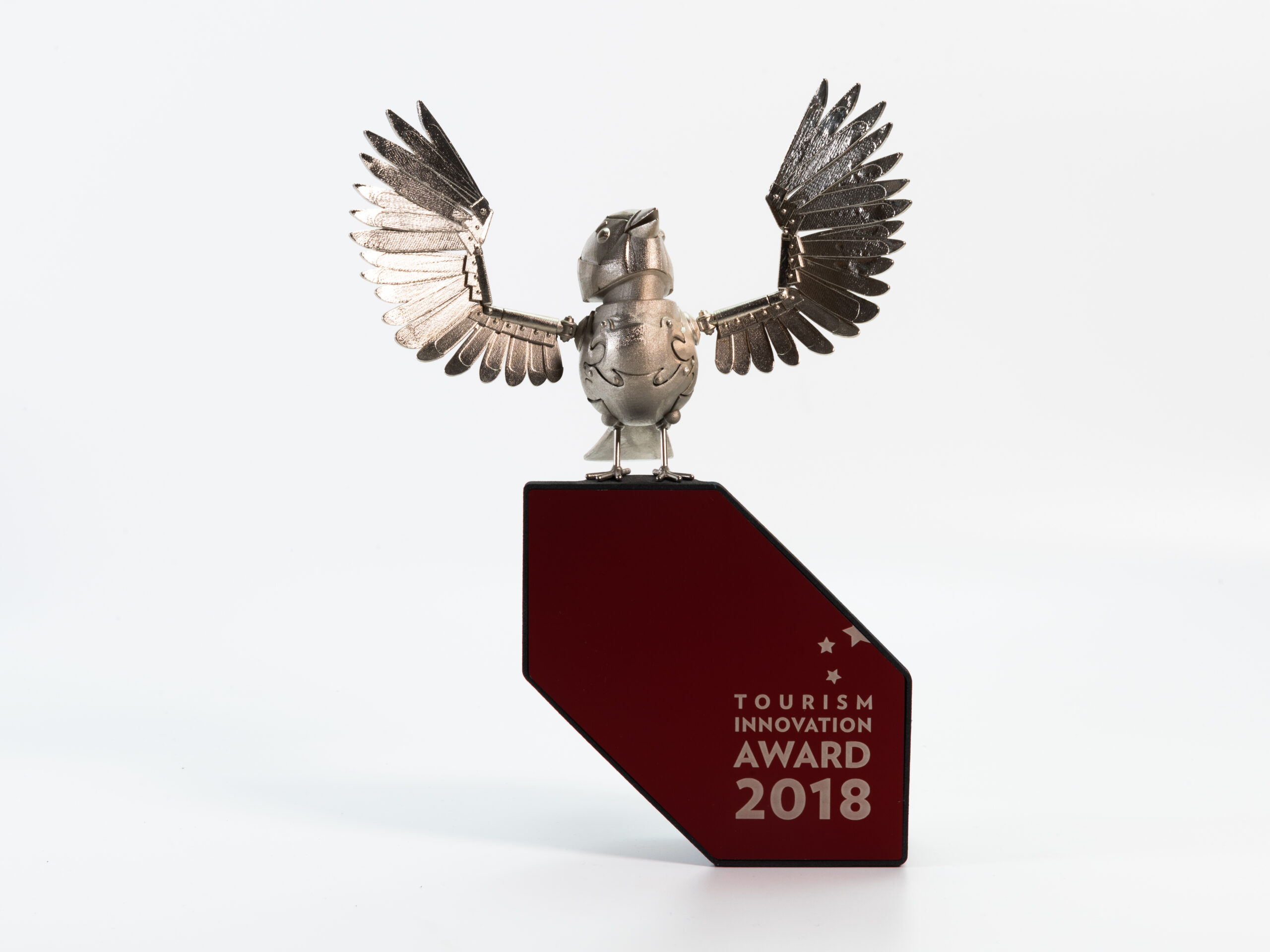 The 3D model of the bird has been adapted and modified to be 3D printable. The bird sculpture was printed in high detail resin and electroplated in order to have a real metal finish.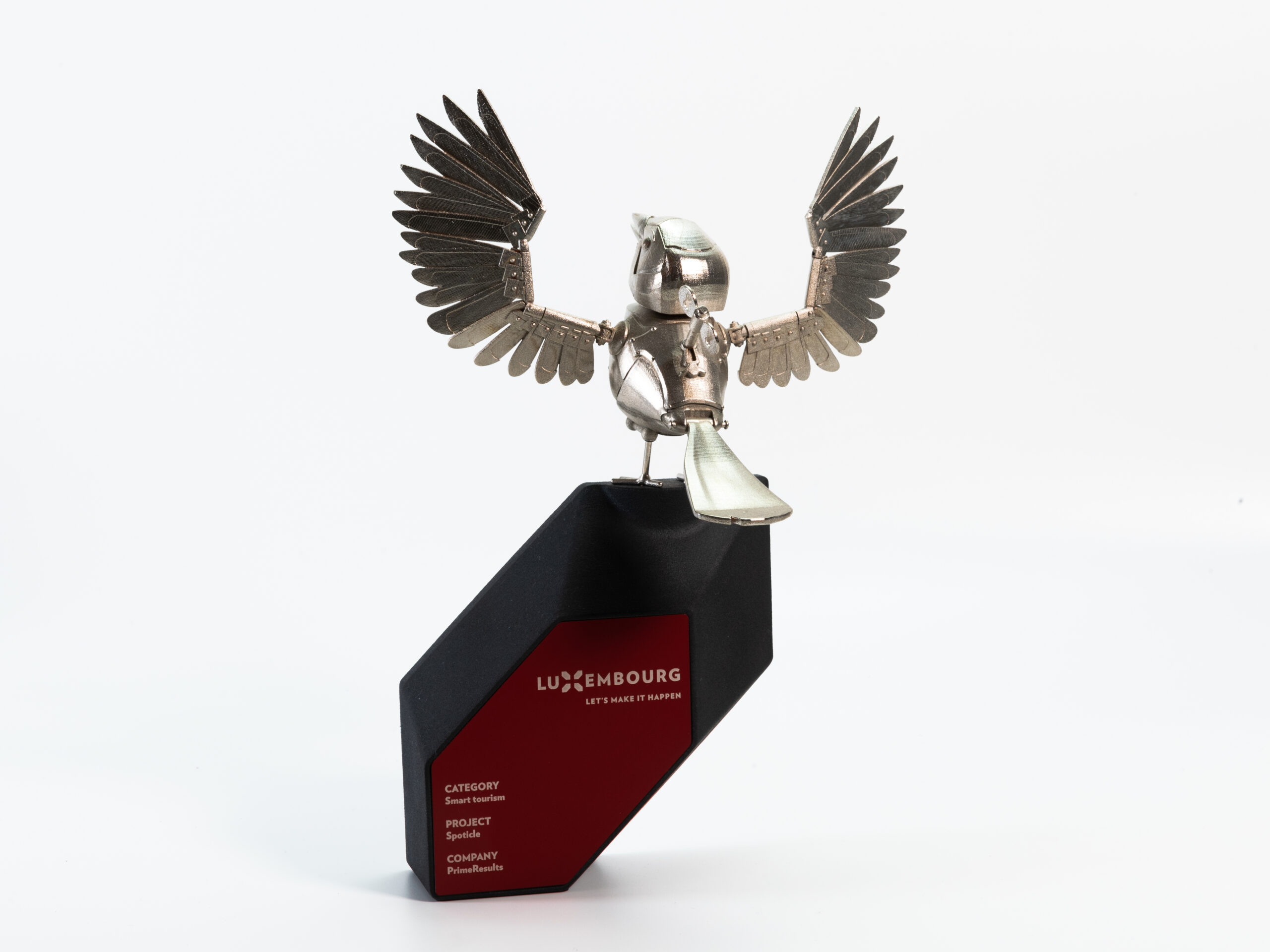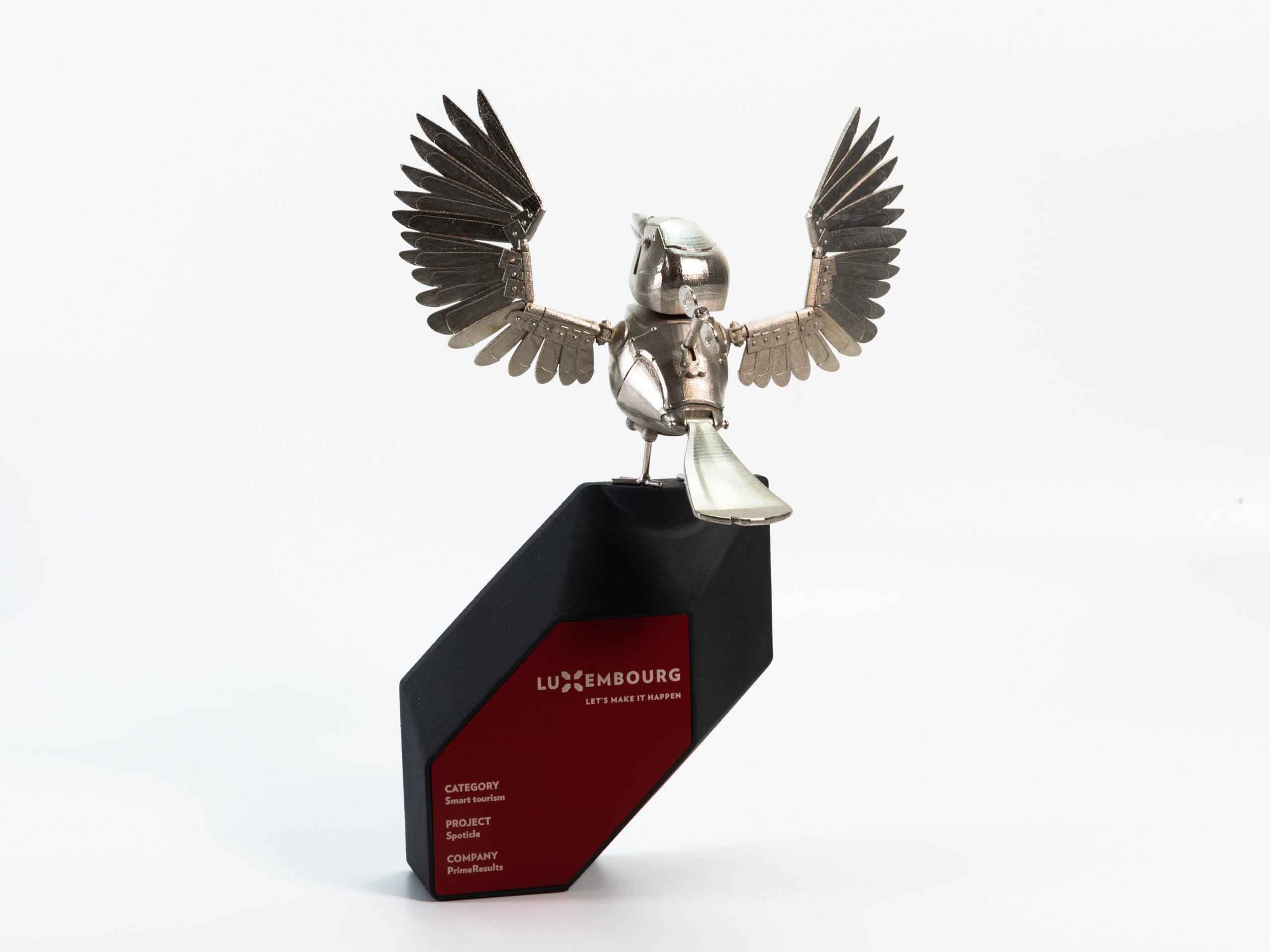 The trophy base represents one rhombus of the X, as seen in the Luxembourg Signature. The base was printed out of black Nylon (MJF PA12). Furthermore we integrated laser engraved anodized aluminium plates to highlight the winners of the Tourism Innovation Awards.