3D printed watertight container
What we did?
Pre-process:
3D Printing:
Post-process:
Black finish
Thread cutting and assembly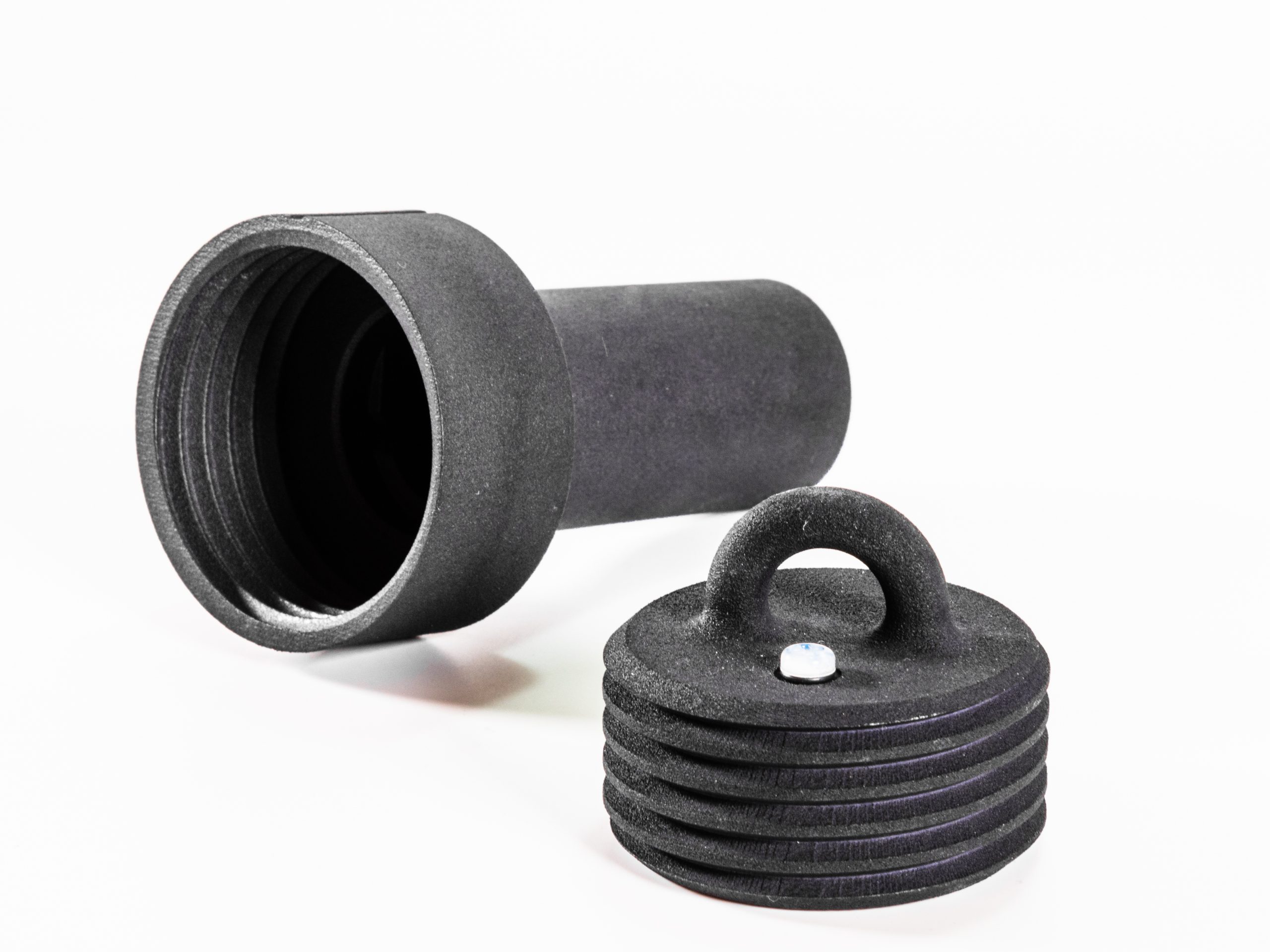 For many applications watertight containers are needed in research and development. They are used in laboratories or for prototyping. With 3D printing it is possible to fulfill these requirements and produce those containers in different shapes, fitted to a broad range of constraints, even in lower quantities.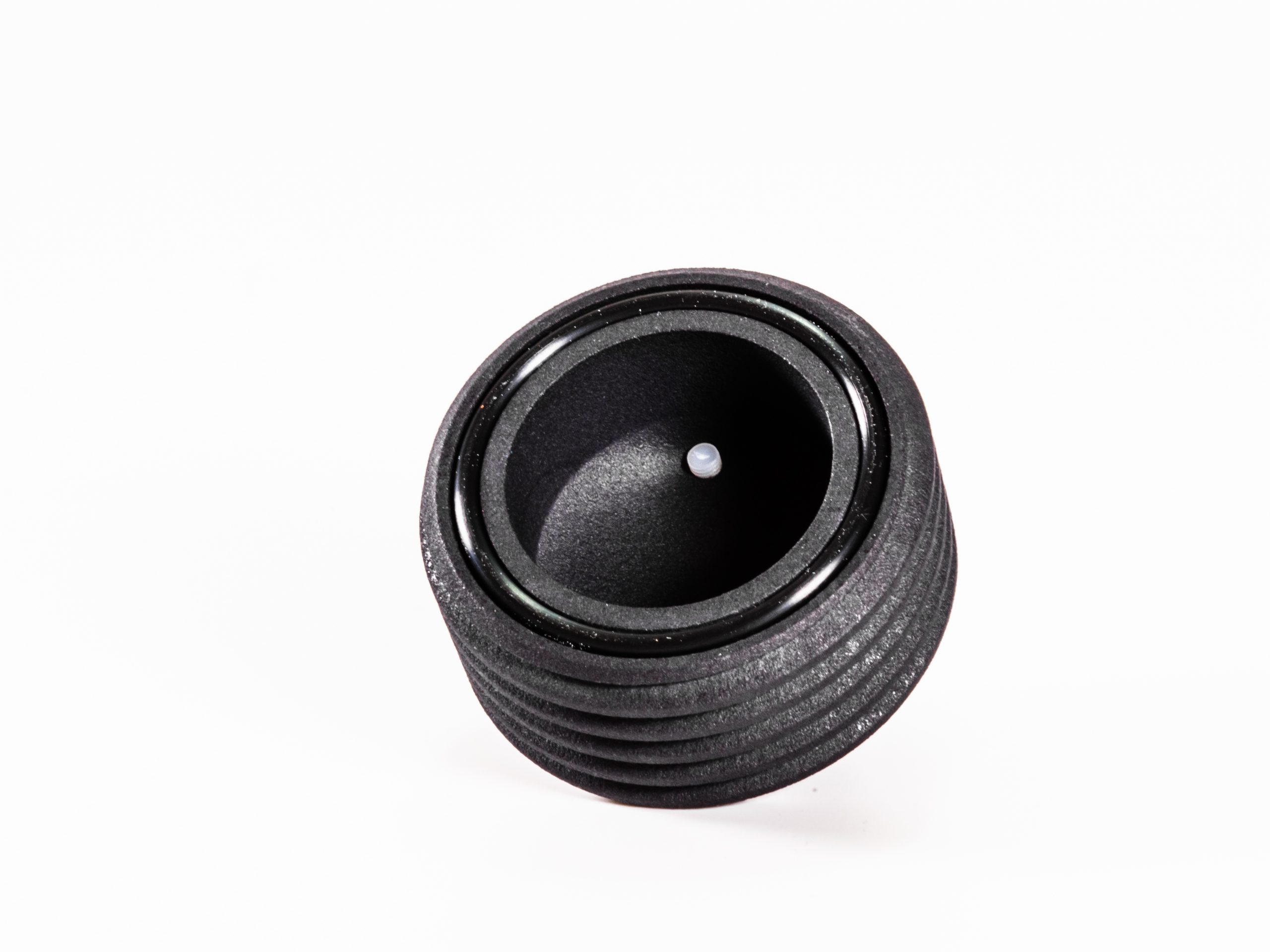 With a certain wall thickness, the nylon parts (MJF PA12) are completely water and pressure tight. The shown container is additionally sealed with 2 O-rings, so it can be reopened and reclosed. The smaller opening allows it to fill the container to release the air, so it can be filled competely with liquid.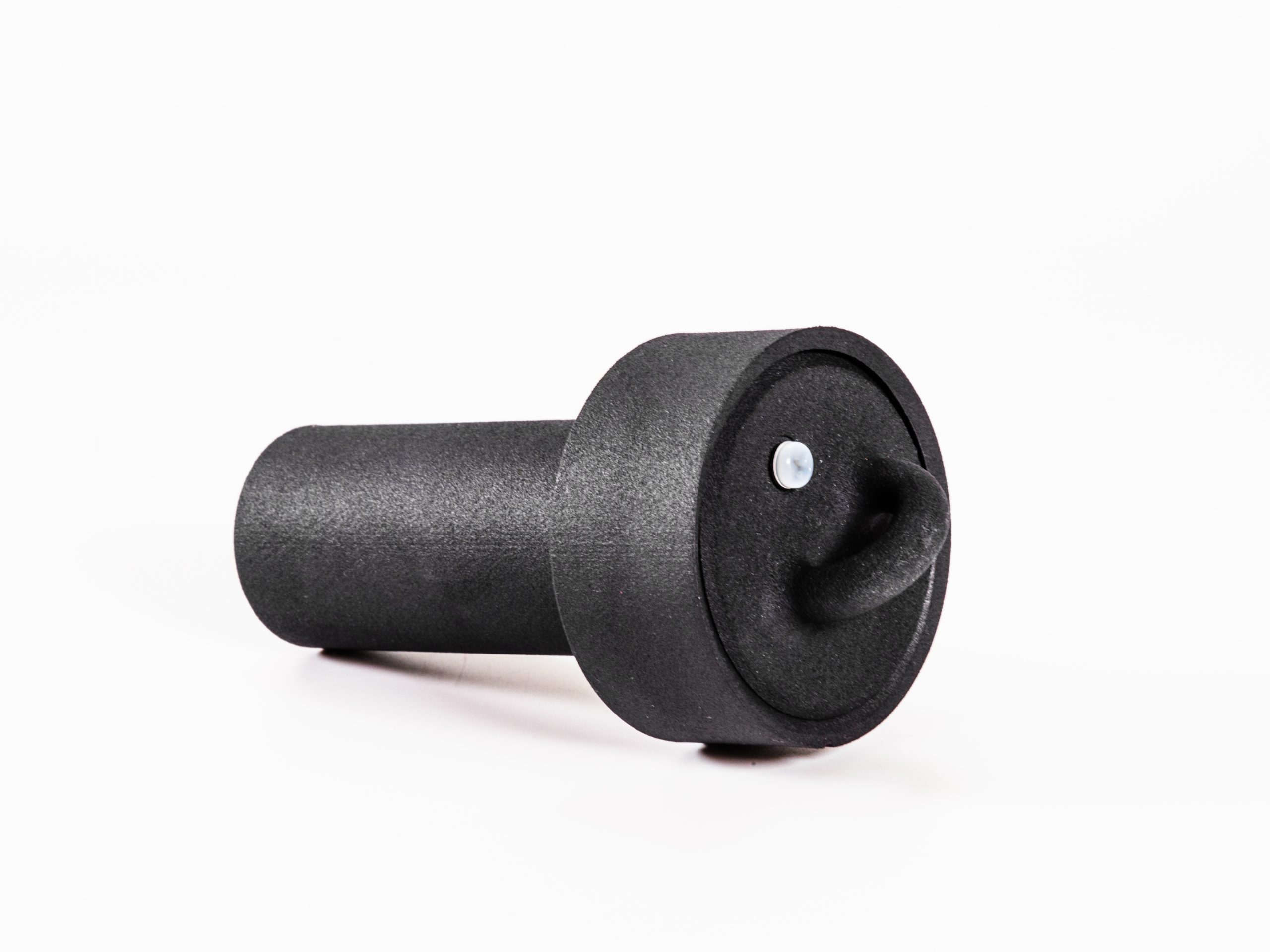 The container can be chemically polished to improve the tightness of the sealing for higher pressure applications.