Adding threads to 3D printed parts
What we did?
Pre-process:
3D Printing:
Post-process:
Black finish
Thread cutting
Assembly
For assemblies, fixtures and any other application with screws, parts with threads are needed.
There are multiple ways to include threads in parts:
Threads modeled into the 3D file, printed, and used without any additional work
Threads cut by hand
Metal Inserts
Nut mounted in the part
Self-tapping screw
Modeled Threads
Modeled threads are a good option for bigger sizes, but are a less durable and reusable solution, especially when it comes to smaller threads. Depending on the application, you can even use 3D printed screws.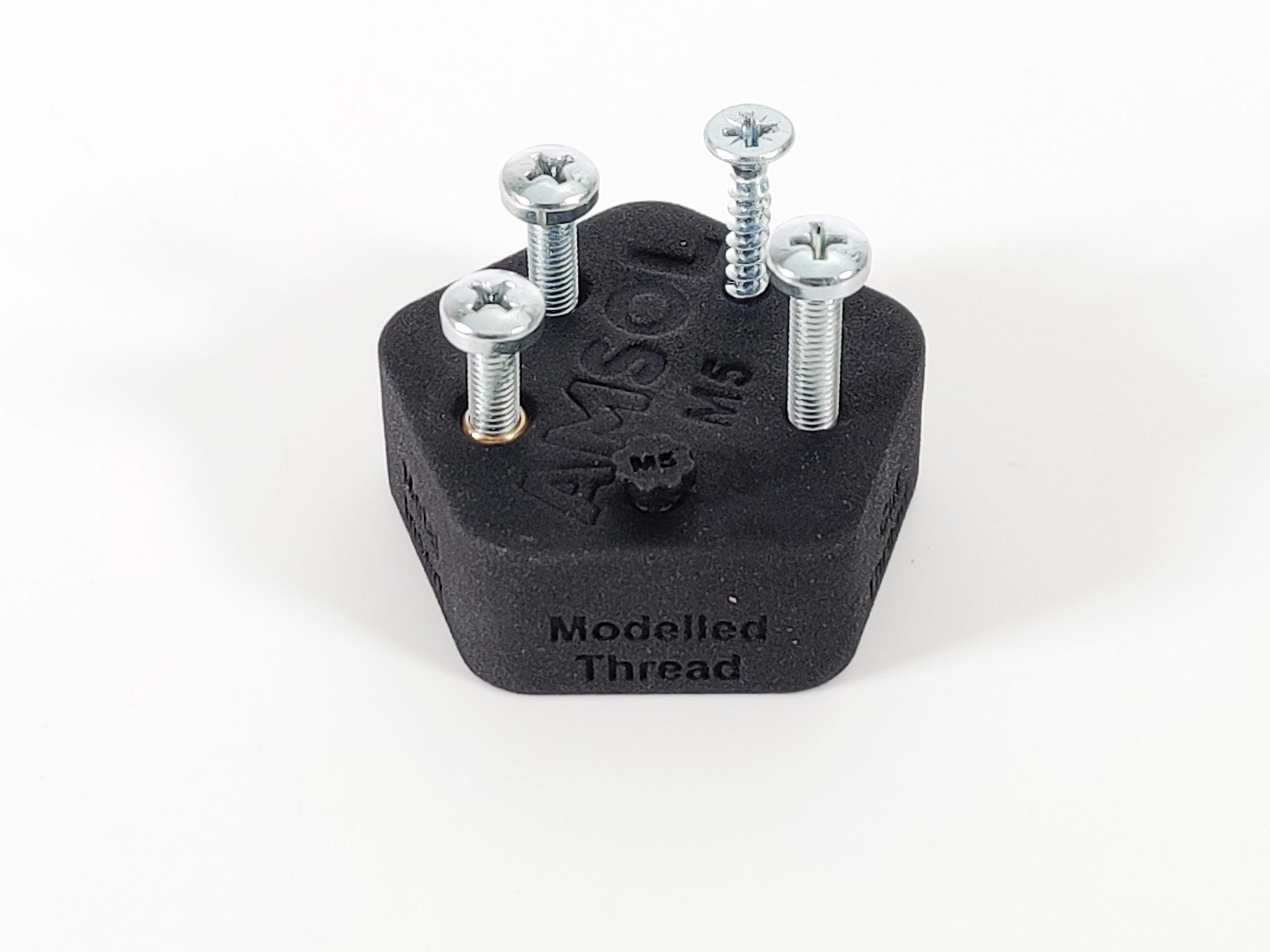 Cut Threads
Cutting threads in a pre-made hole is a good solution for almost all sizes but require manual labor. Like the modelled threads, they don't hold up as well for repeated use.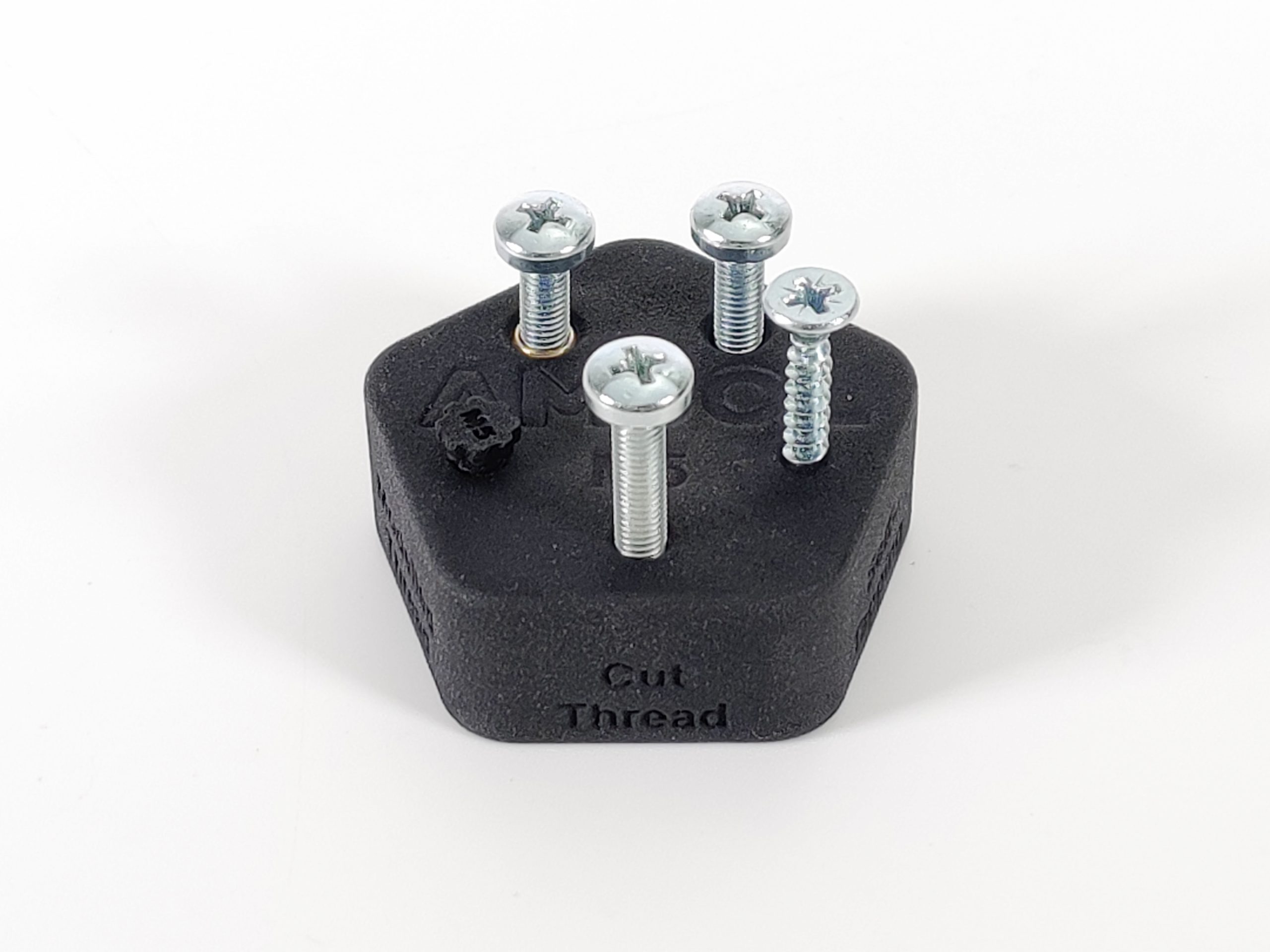 Metal Inserts
Metal inserts are an excellent solution when it comes to durability and re-usability, although they increase the cost of the part considerably if you need many.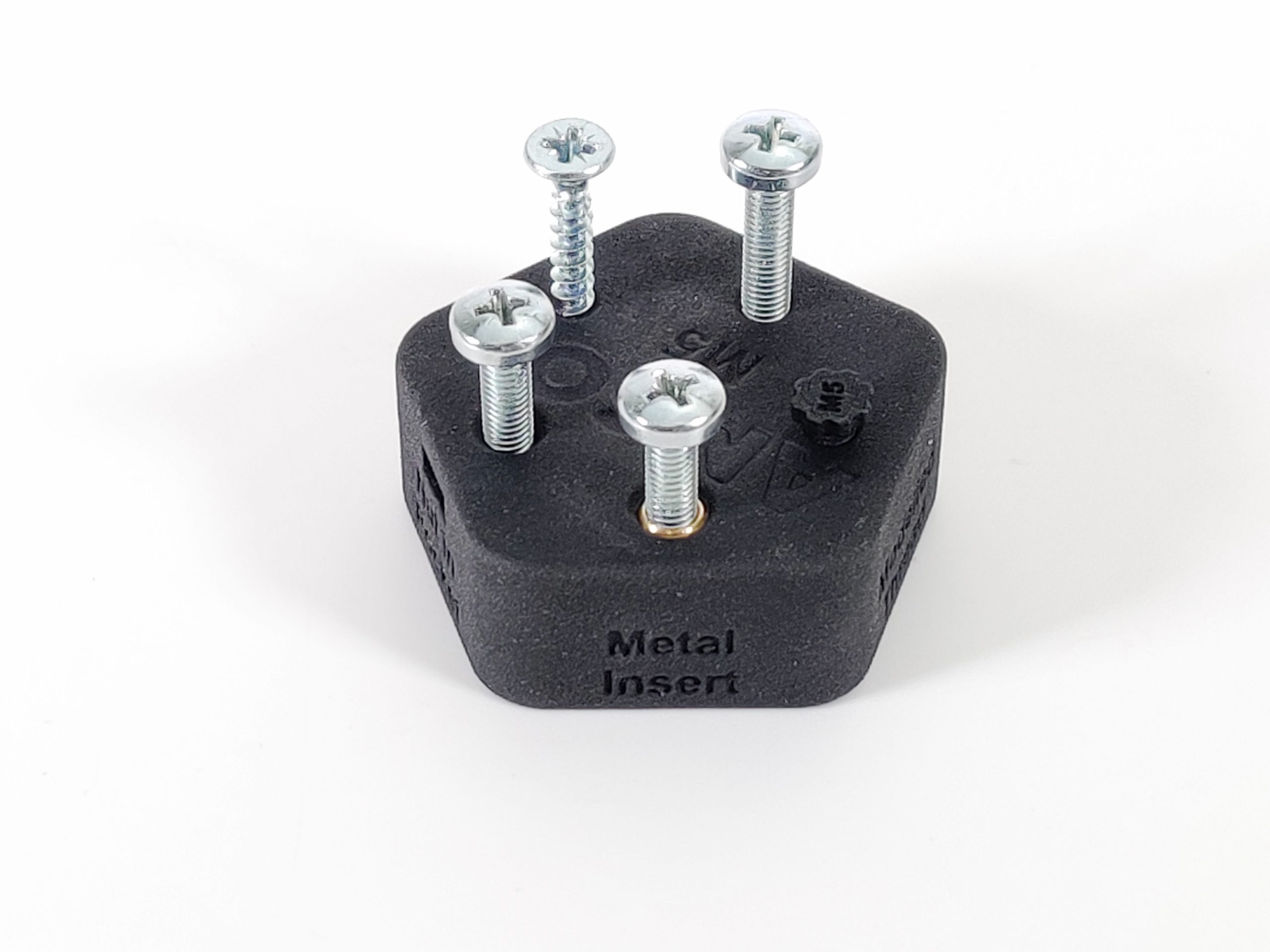 Mounted Nuts
Mounted nuts are a cheaper alternative of metal inserts. The drawbacks are that they take up a bigger space in the part and require more assembly.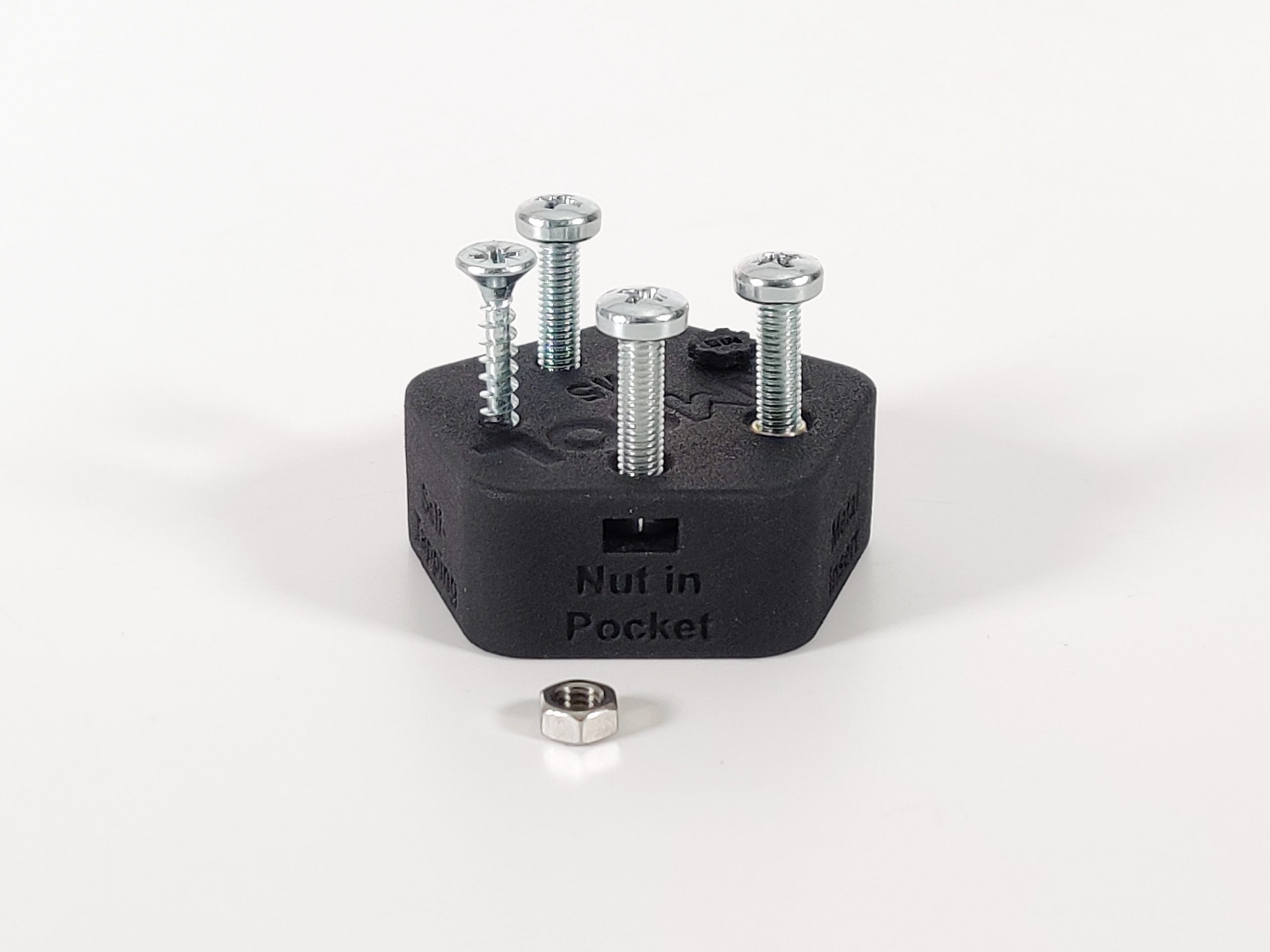 Self-Tapping Screws
Self-tapping screws are a cheap and easy method to assemble parts if you don't need a strong and reusable bond.
Depending on the size, position of the tread, force, or application, we know which option fits best and give you advice if needed.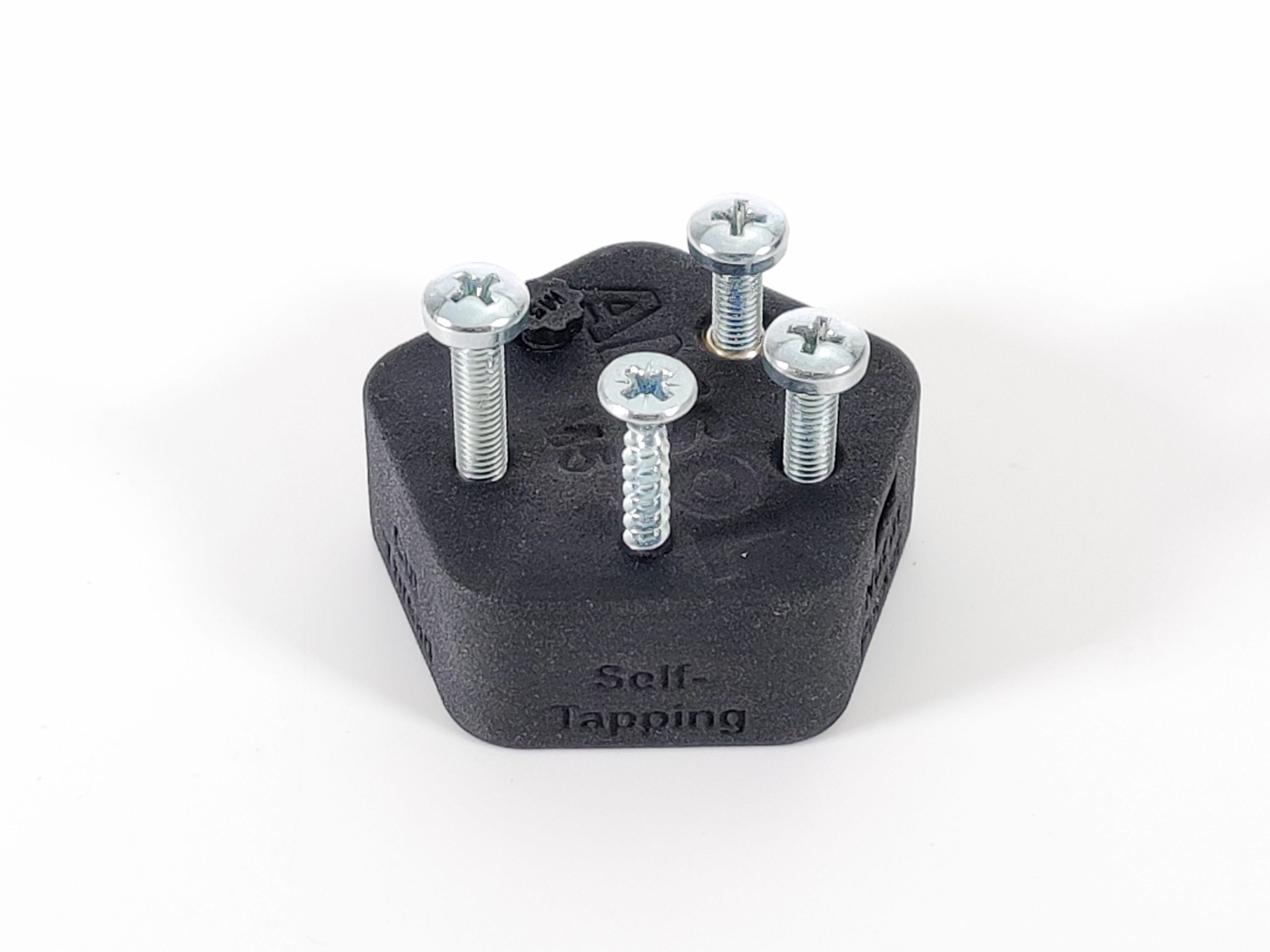 Examples
For the project below we modeled a big thread in the part which can easily be opened and closed. The smaller thread for the screw has been cut by hand.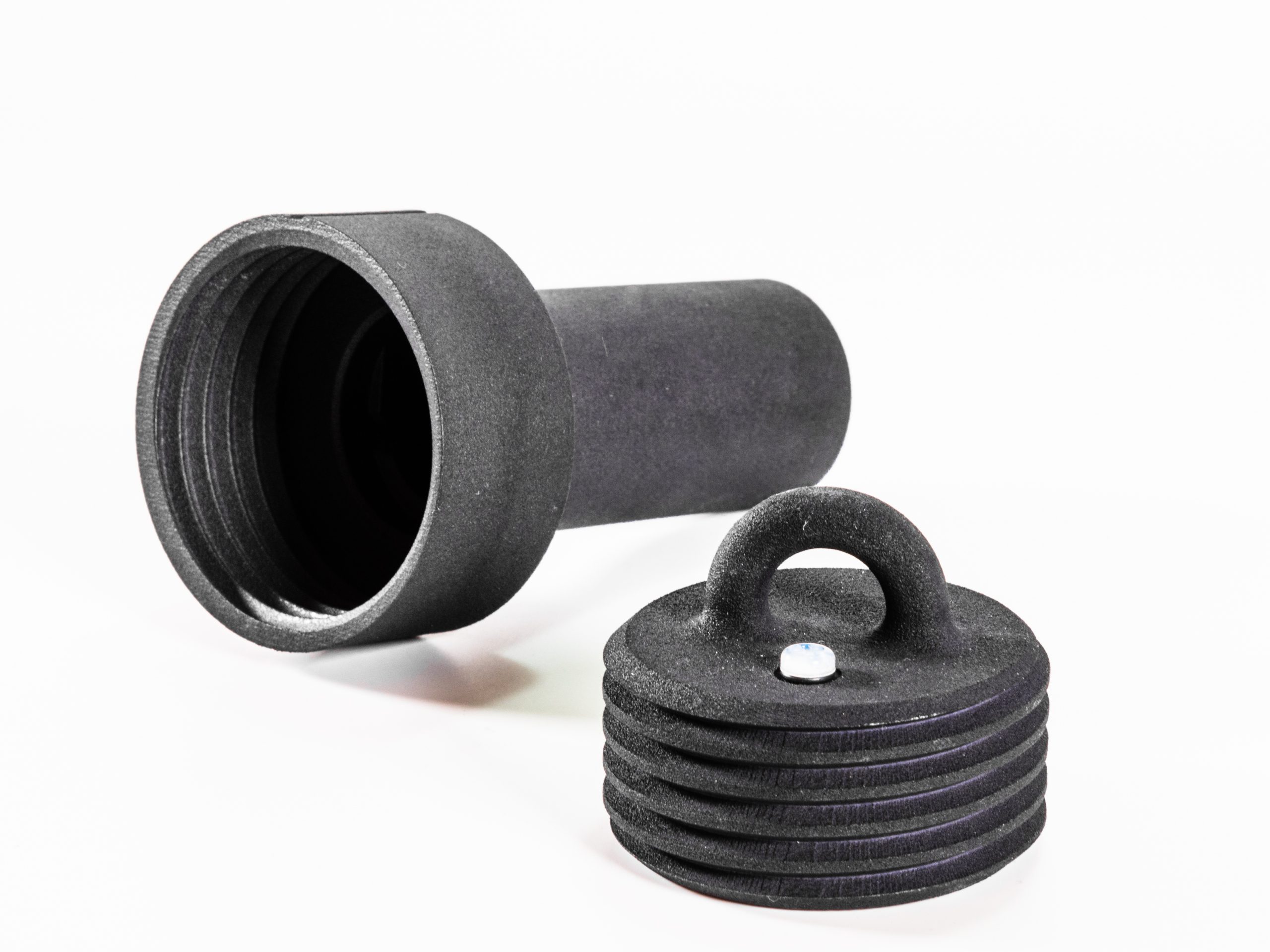 For this air filter cover we used inserts, which is the best solution for higher forces or constant use.