Custom air intake manifold
What we did?
Pre-process:
Adaptation of the 3D model for printing
CAD Design & Engineering
3D Printing: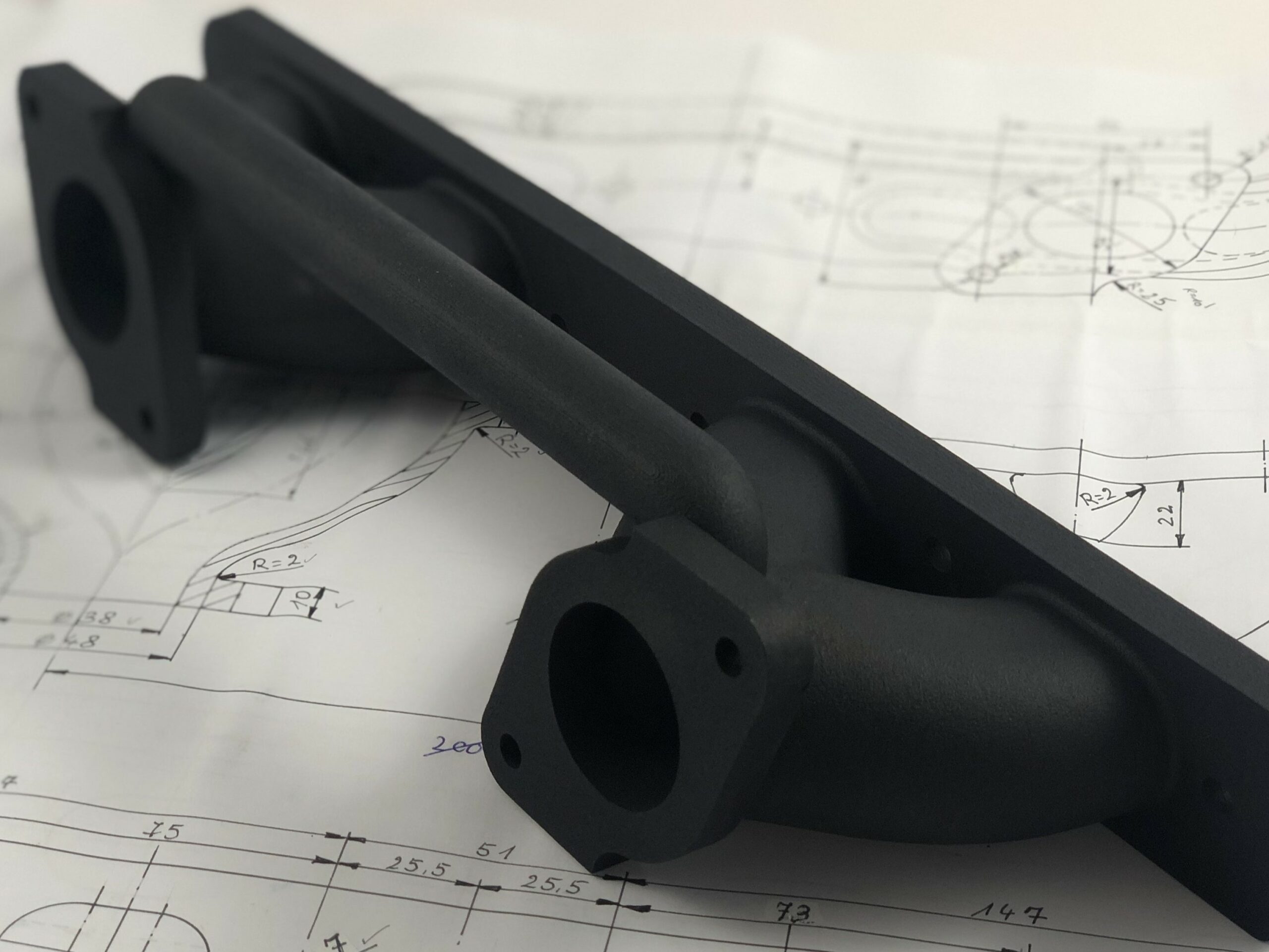 Modified car engines often require custom made air intake manifolds. 3D Printing allows to manufacture those complex and custom parts with an optimized design.
Based on the 3D File of the client, the air intake is being printed in Nylon (PA12) using Multi Jet Fusion (MJF).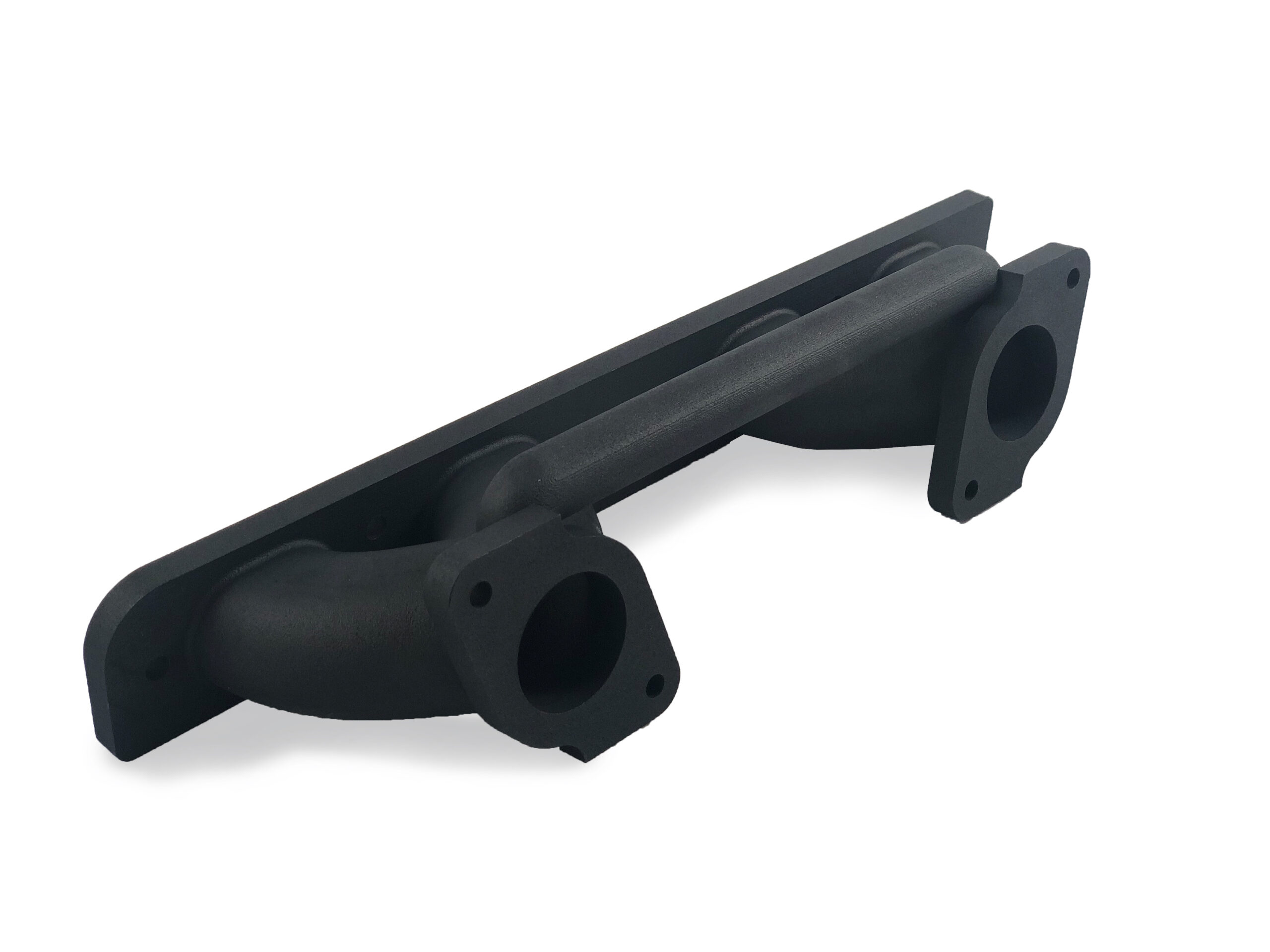 Our engineering team designed this air intake based on the technical drawings from our client, due to the CAD Software and 3D Printing, we have no issues in creating and manufacturing complex geometries.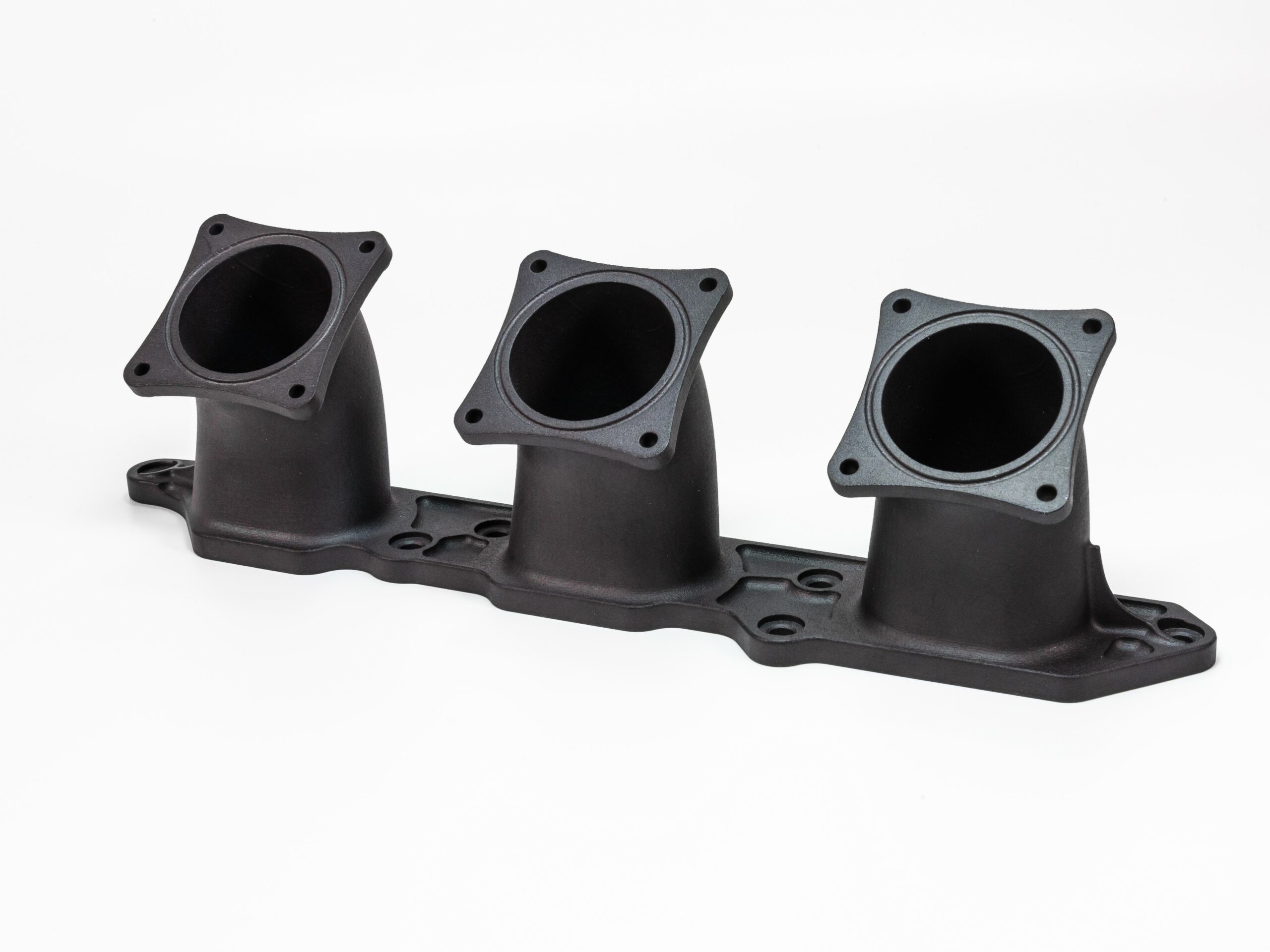 Although these manifolds are installed as seen on the pictures, we do have the possibility to manufacture them in aluminium or stainless steel, if they need to withstand higher temperatures.