Gilding of 3D printed parts with 24 carat leaf gold
What we did?
Pre-process:
Adaptation of the 3D model for printing
CAD Design
3D Printing:
Post-process:
24 carat leaf gold finish
The most ancient technique of gilding is applying very thin leaf gold on different materials and objects.
We use the same technique on 3D printed parts. All surfaces are being covered with gold leaves, a slow manual process which requires a lot of precision. The result it is a stunning shiny, golden and smooth surface.
Applying leaf gold on the 3d printed sculpture of the "Gëlle Fra":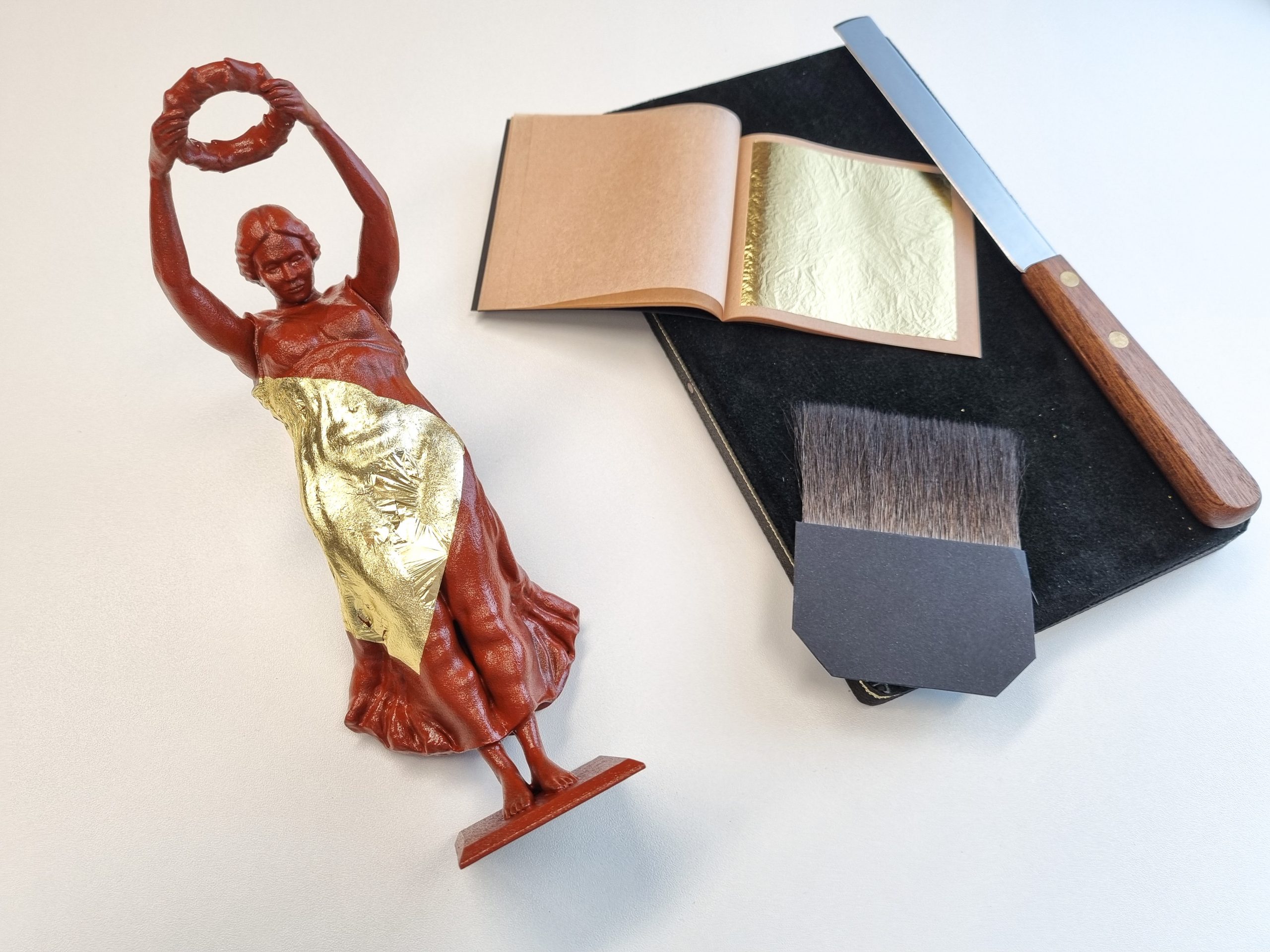 Finished result with 24-carat gold :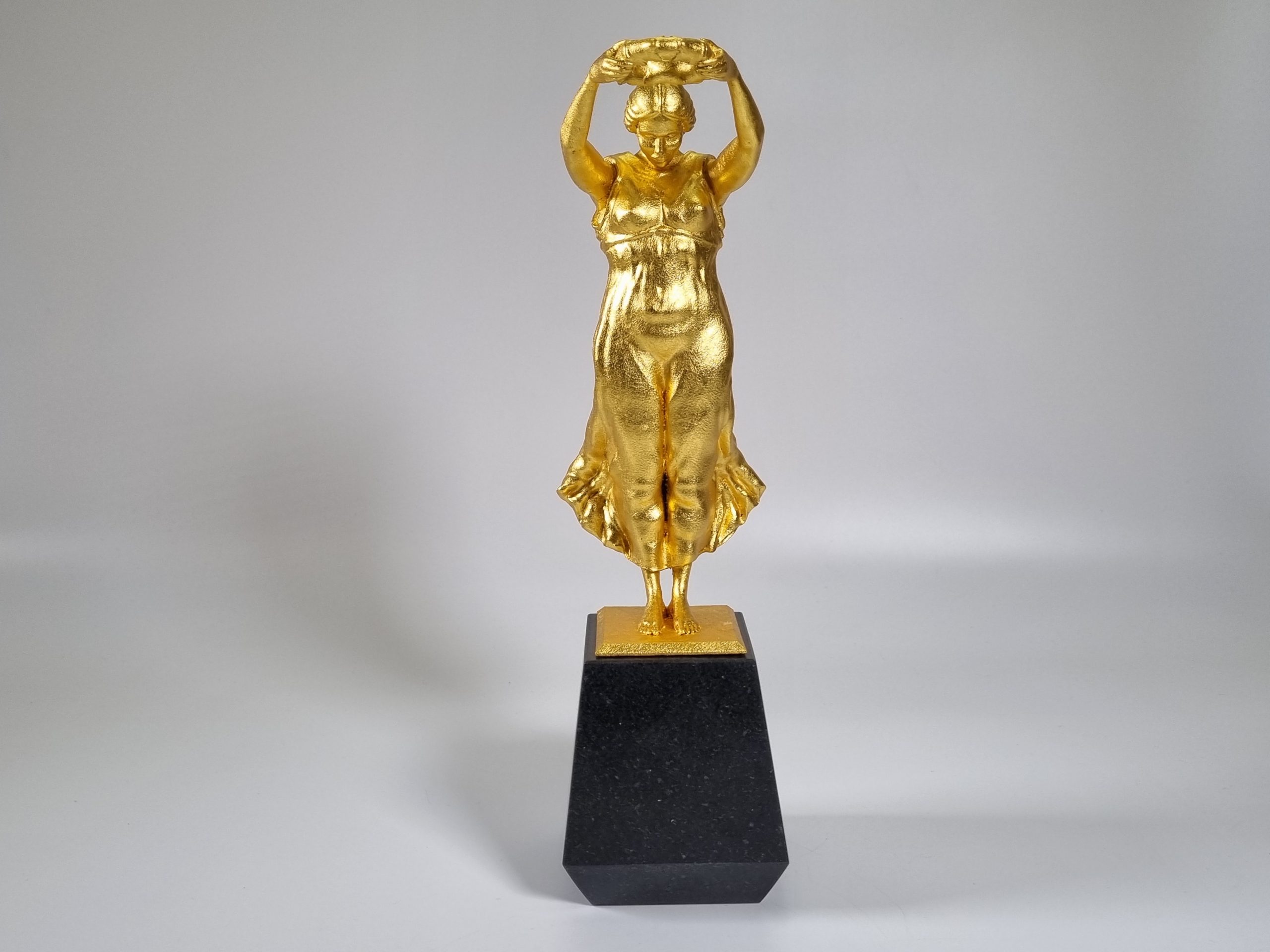 This process can be applied on any decorative object :