Inspiring Luxembourg – Collector's Edition
What we did?
Pre-process:
Concept Development
Product Design
CAD Design & Engineering
3D Printing:
Post-process: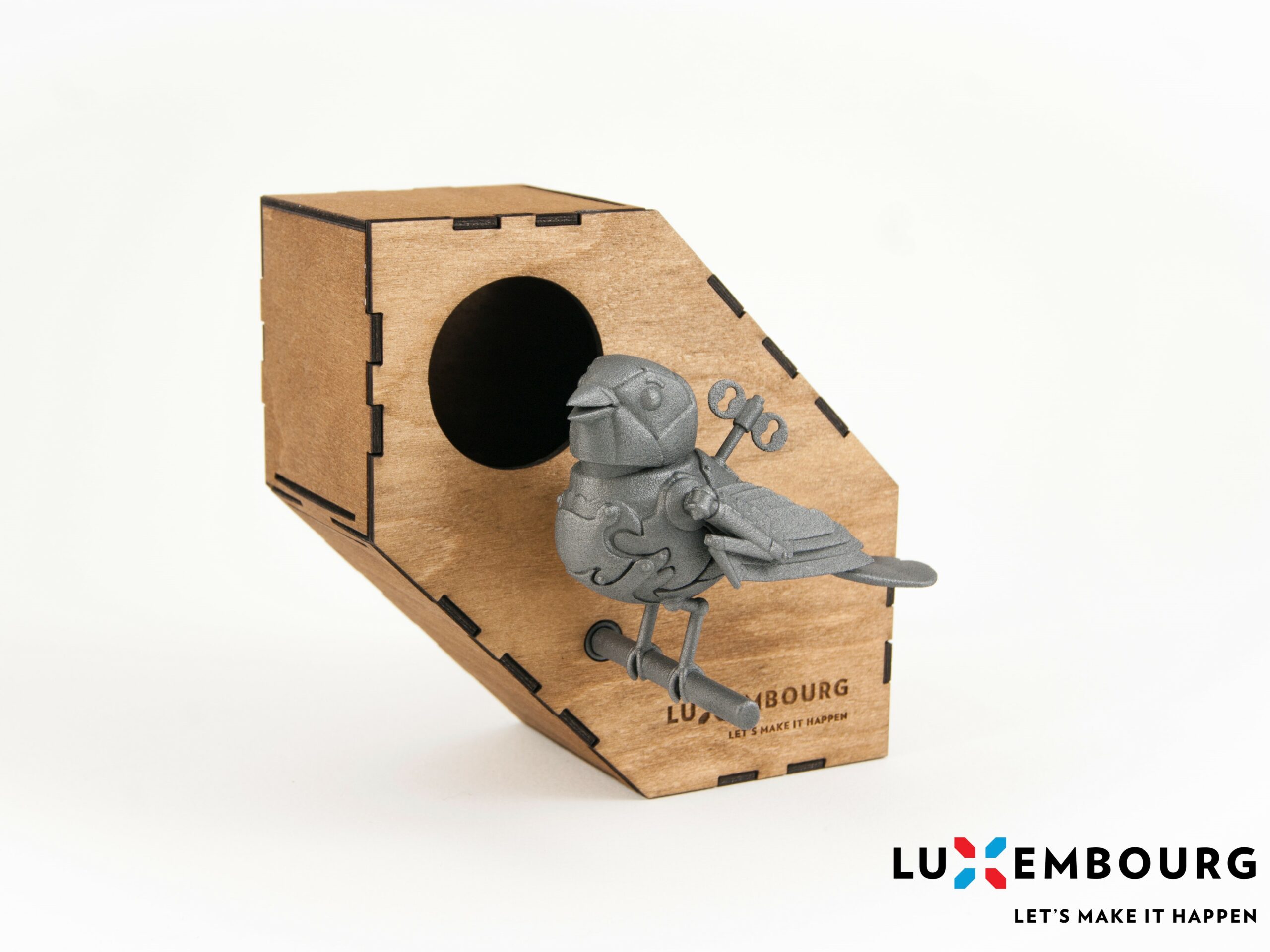 The bird from the animated short "Luxembourg Let's make it happen – by Oscar-winning director Laurent Witz-" symbolizes how an idea takes flight and conquers the world through collaboration, creativity and perseverance. Openness, dynamism and reliability: Luxembourg's core values are the driving forces behind new ideas and partnerships, making the Grand Duchy the ideal location to bring your ideas to life.
This project has been realized in collaboration with the Ministry of the Economy and the Ministry of Foreign and European Affairs.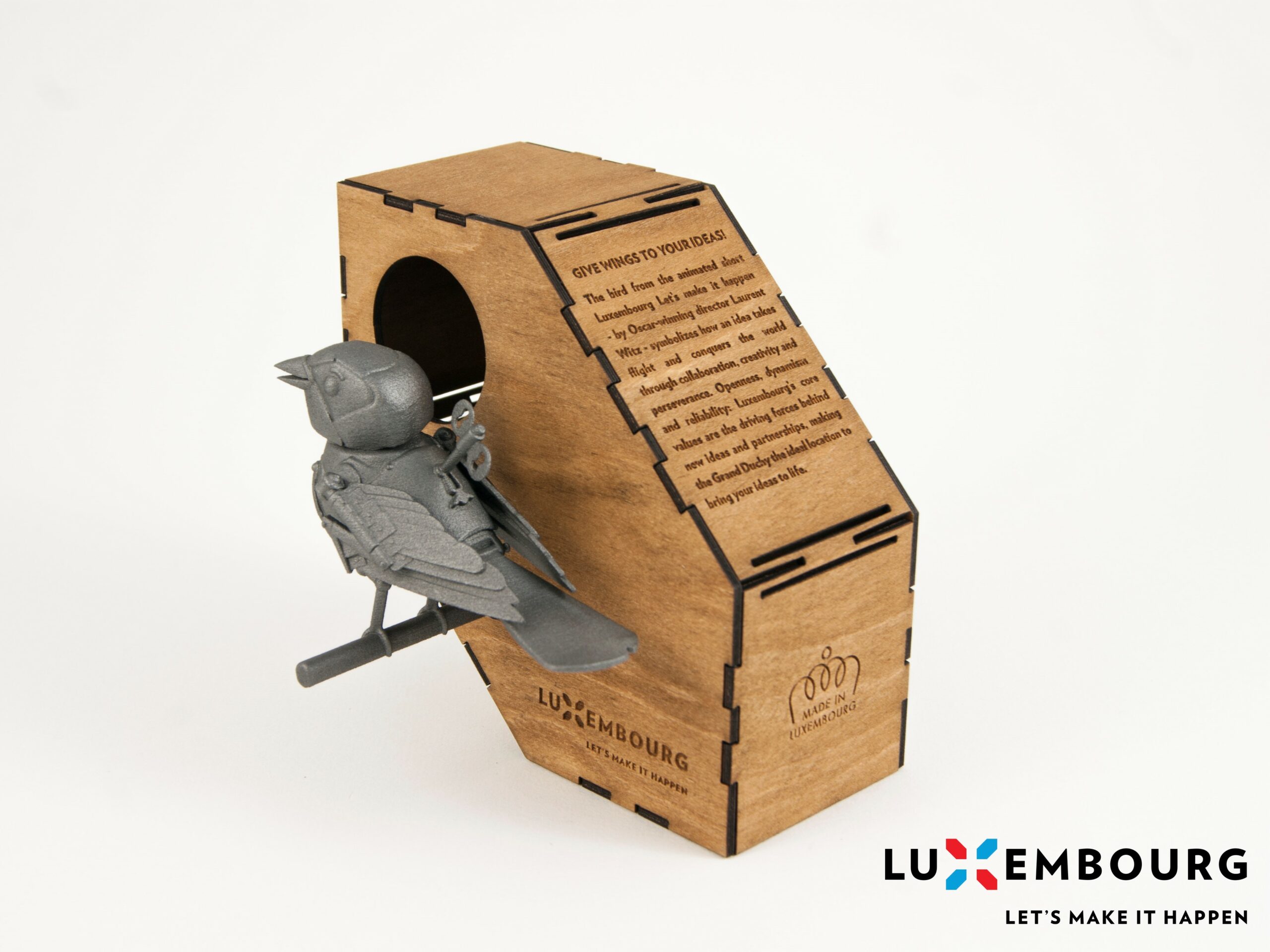 Due to the local manufacturing of every single piece, we could add the "Made in Luxembourg" label to the packaging. The bird sculpture was printed in nylon (MJF PA12) and post processed with a carbon finish.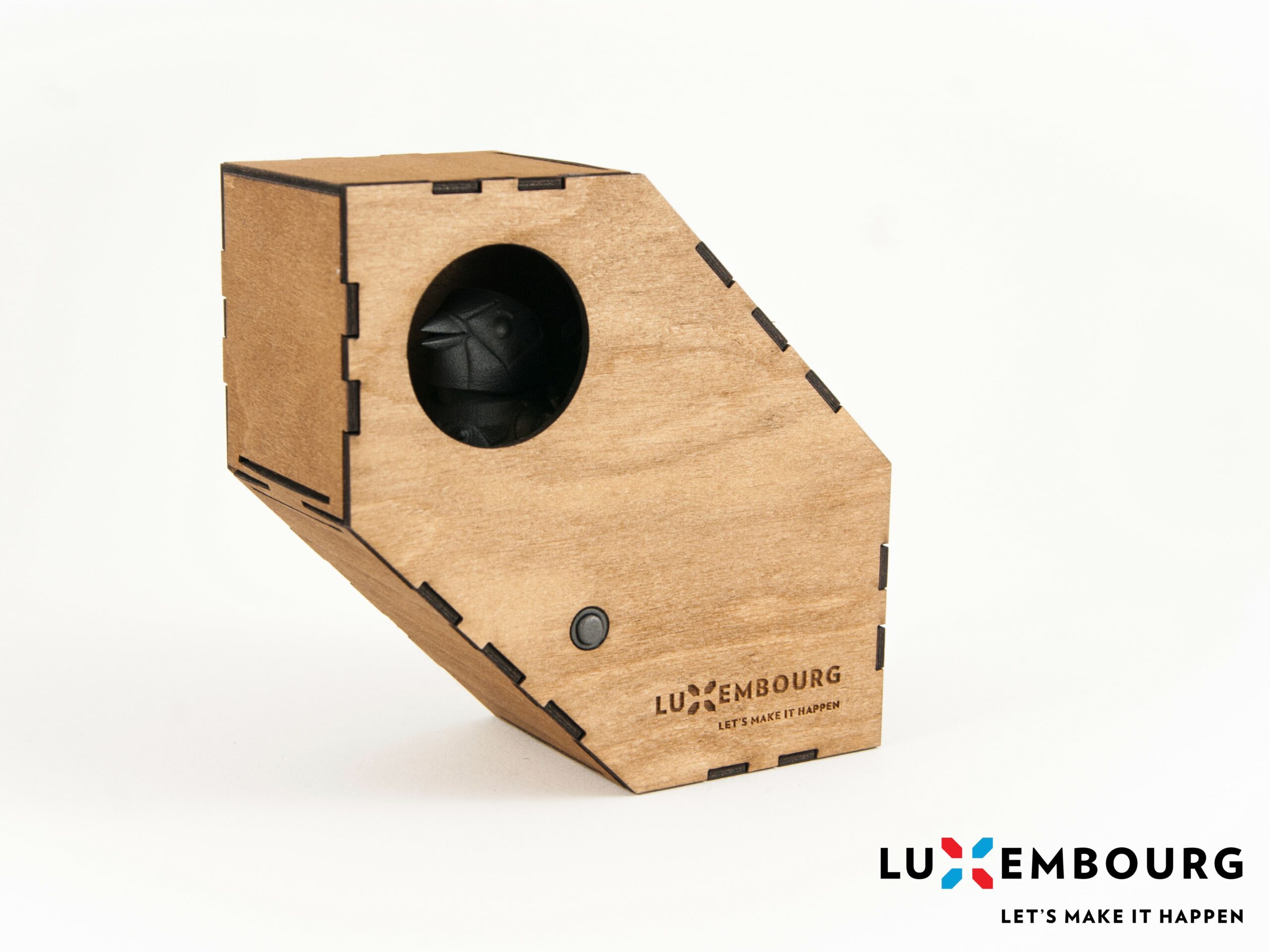 Available @ LuxembourgHouseConceptStore