LSA ESRIC Trophy
What we did?
Pre-process:
Concept Development
Product Design
CAD Design & Engineering
3D Printing:
Stainless Steel (SLM 1.4404)
Other manufacturing:
Laser engraved galvanized aluminum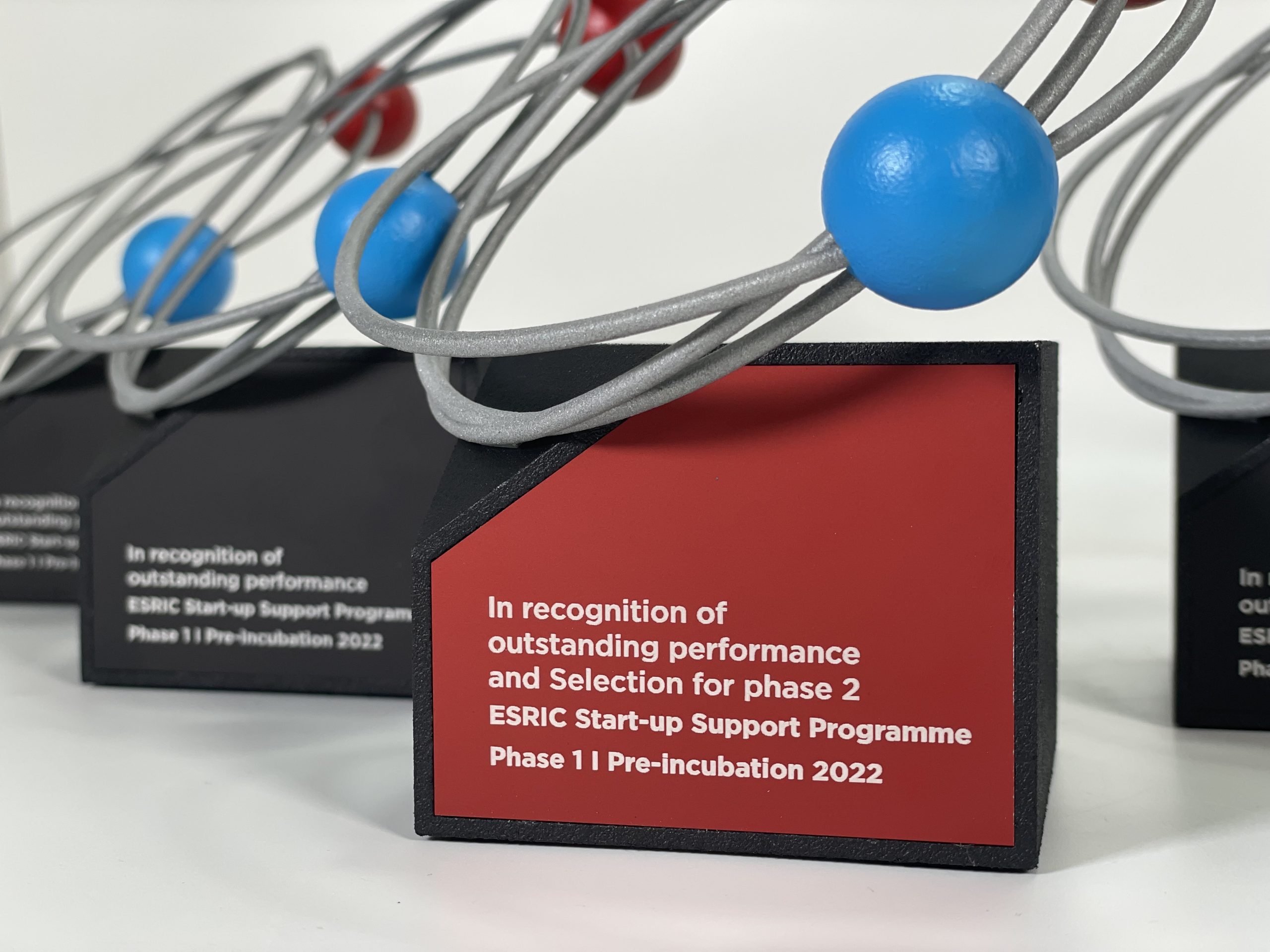 To celebrate the selection for phase 2 of the ESRIC Start-up Support Programme, we designed and manufactured custom-made trophies.
Inspired by the orbit of planets and the ESRIC Logo, the top part has been 3D modeled, 3D printed in stainless steel and painted by hand. With the high resolution of SLM 3D printing, a postprocessing of the 3D orbit wasn't necessary and gave the trophies a nice metal finish.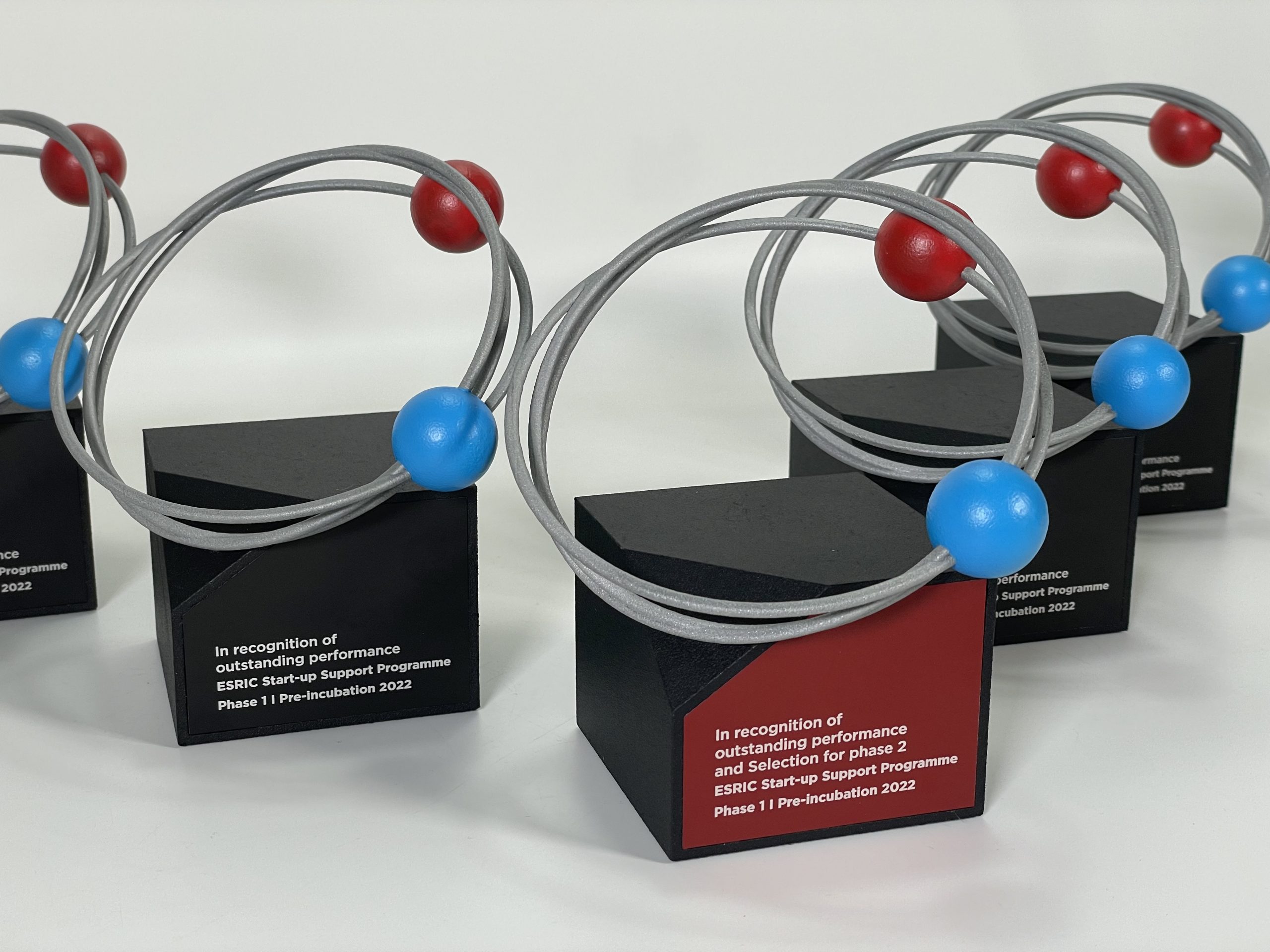 The base was printed in nylon (MJF PA12) and to highlight the winners, we integrated a laser engraved anodized aluminum plate.