Product development and functional prototype of a high chair for children
What we did?
Pre-process:
Concept Development
Product Design
CAD Design & Engineering
3D Printing:
Post-process:
On Nov 2017 a client came to us with a quite short list of requirements of a high chair for children. The concept should be transportable, lightweight, compact when dissembled and suitable for babies and toddlers.
There are two kinds of travel high chairs on the market: those which need to be fixed on a chair or table and those who can stand by themselves. The former have a more or less decent size but do not fit all chairs and tables. The latter fit every situation but are mostly clumsy and heavy. Both of them can only be used by children who are able to sit by themselves. Our focus was to create a high chair which would allow families to be flexible in every situation such as visiting restaurants or other family members who are not equipped with a sitting solution for small children or babies.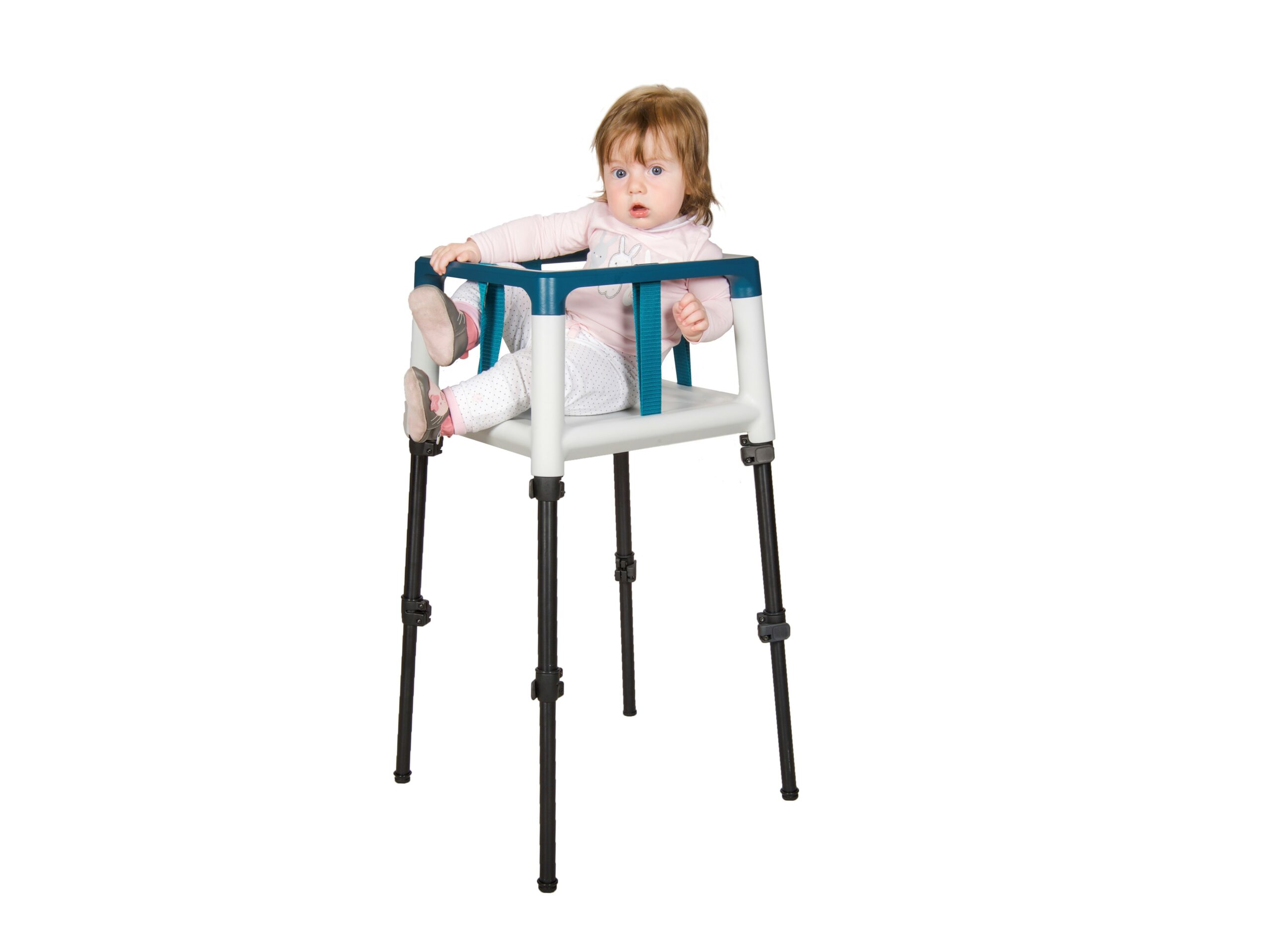 The concept is the first one to stand by itself and have a decent size once it is dissembled. It even comes with a foldable Baby-Inlay, so that it can be used for newborns and toddlers by setting them into a healthy laying position.
The telescopic legs can be pulled out to their maximum length to achieve the height of a common table, although it can be fixed in every other preferable height. Quick clamps allow a fast installation of the high chair. The foldable Baby-Inlay can be put into the sitting area or, when not used, folded together and fixed under the seat.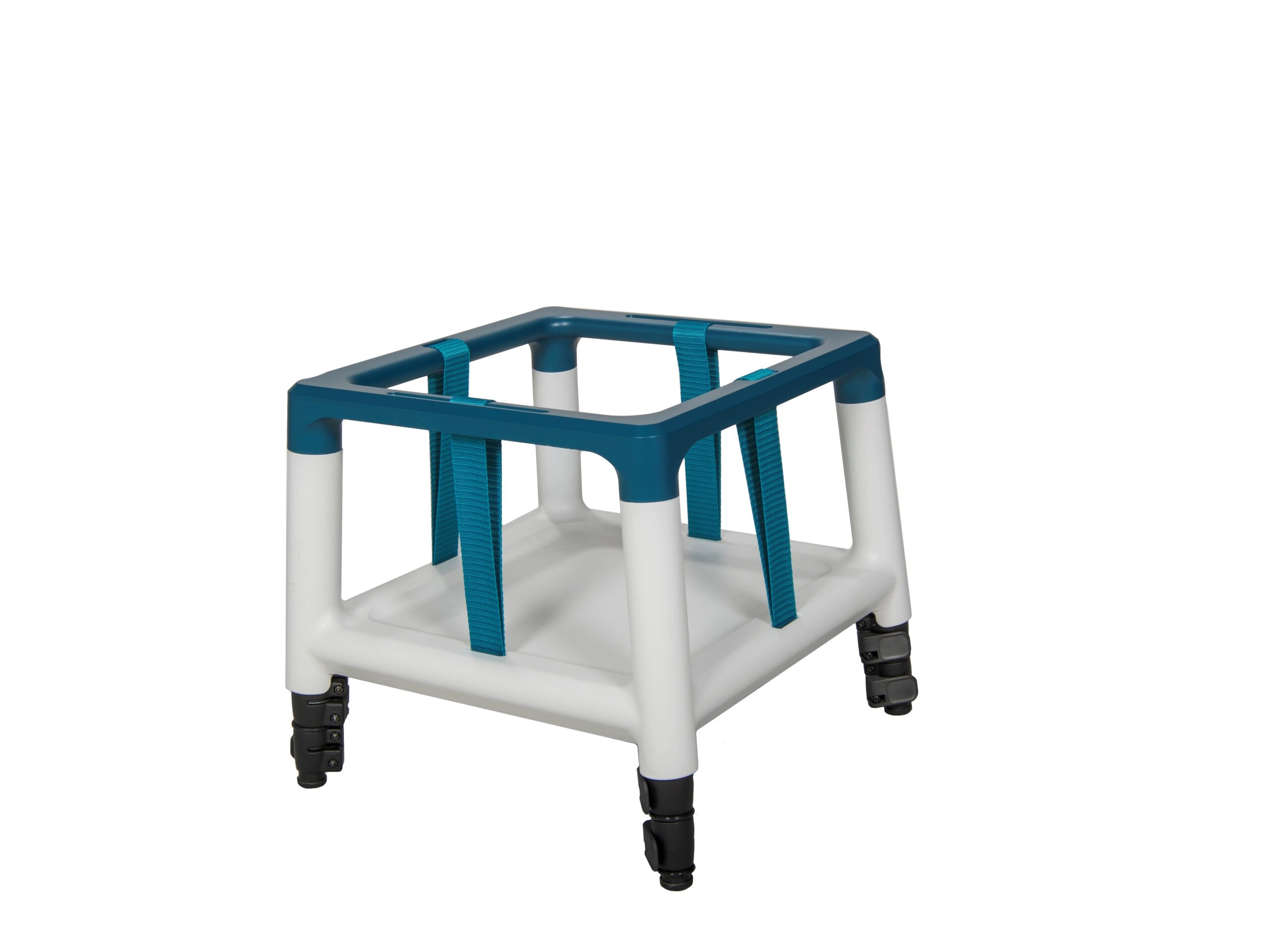 According to feedbacks from our first users the travel high chair is a good allrounder when it comes to having a sitting solution for children. It's ability to be a stand alone high chair does give you the opportunity to install/unfold it in situations you may need it. You can even use it when the chair is in it's lowest position.
The sitting area dimensions are a bit bigger than in common high chairs, it gives small children more freedom to play around while sitting, also it is crucial for the needed space of the inlay for newborns.