Rapid Prototyping with 3D Printing
What we did?
Pre-process:
Product Development
CAD Design & Engineering
3D Printing:
Nylon (MJF PA12)
PLA (FDM)
What is it?
Rapid prototyping is a group of techniques that allow to quickly fabricate a 3D model. Although subtractive manufacturing processes, like CNC machining, can be seen as rapid prototyping, we will focus on 3D printing, which is often a better solution.
Advantages
Idea to real object in no time
Some ideas are great, and some less so. 3D printing allows you to test out an idea without investing too much time and money.
More visual
There's no better way to share an idea of a product with other persons, than to show them a physical model. With 3D printing, you can easily get a mockup of shapes, textures, and functionality. Some 3D printing methods even allow to print in full color!
Iterative design and fast changes
Every product goes through iterative design, until it gets the perfect shape and functionality. With rapid prototyping, you can easily find issues, solve them, and test the changes in a short amount of time.
Applications
Below we explain the major steps of prototyping during product development. This is illustrated in a simplified way by an internal project we did as an annual gift for our clients. We designed a bottle opener to be durable even though it is made entirely out of plastic.
Proof-of-concept
Proof-of-concept prototypes are made at an early stage of a project. They Include the minimum functionality needed to validate the idea and the viability of a product.
Below you can the first prototype we made to test if plastic bottle openers are a viable solution.
Visual prototypes
Visual prototypes can have no functionality. They are used to test ergonomics and overall user experience and can be fabricated before fully finishing the engineering part of the product.
After validating the idea, we started playing with the shape and the handle dimensions of the bottle opener.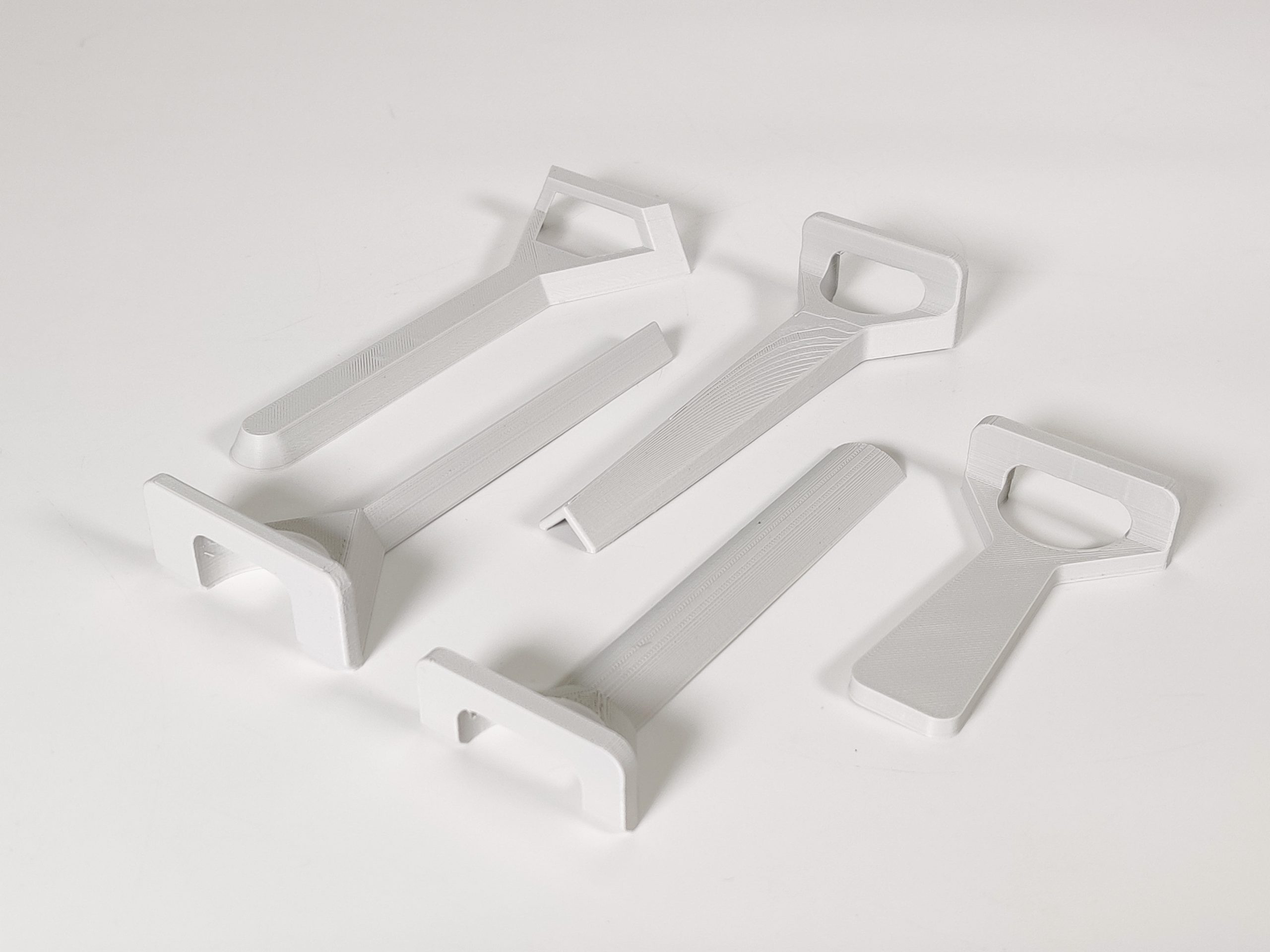 Functional prototypes
Functional prototypes are the opposite of visual prototypes. They should have all the final functionality, but the shape and user experience do not matter in this case.
The prototype below was printed in the final material (MJF PA12) and tested to see how it holds up.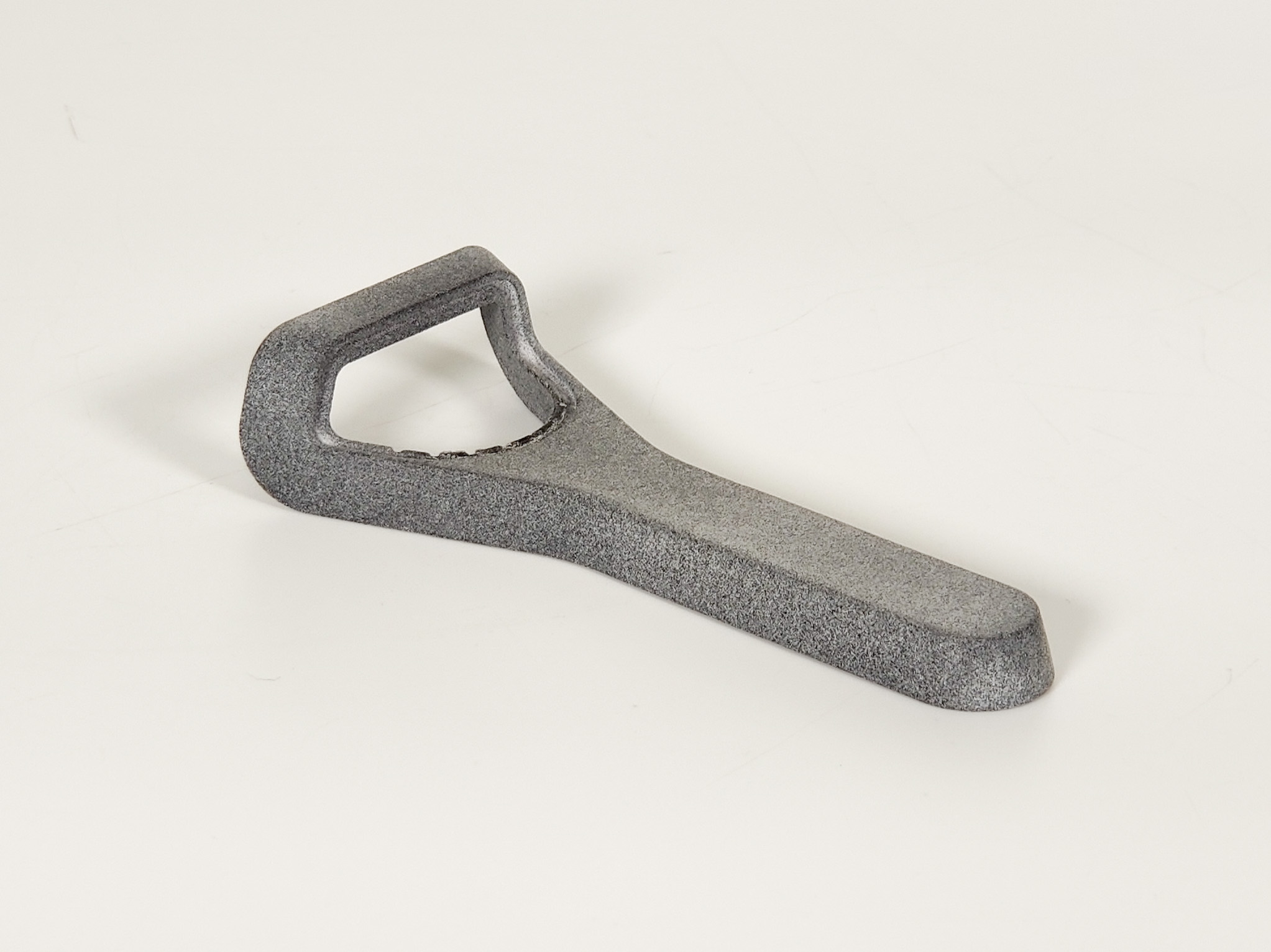 Final prototypes
It's in the final prototypes that design and function get combined, to create a viable product. 3D printing facilitates the verifying of design, fit, function and manufacturability, before moving into production.
Below you can see the final prototype of our bottle opener in which we also added our logo.