Scaled model with a custom display case
What we did?
Pre-process:
3D Printing:
Post-process:
Other manufacturing: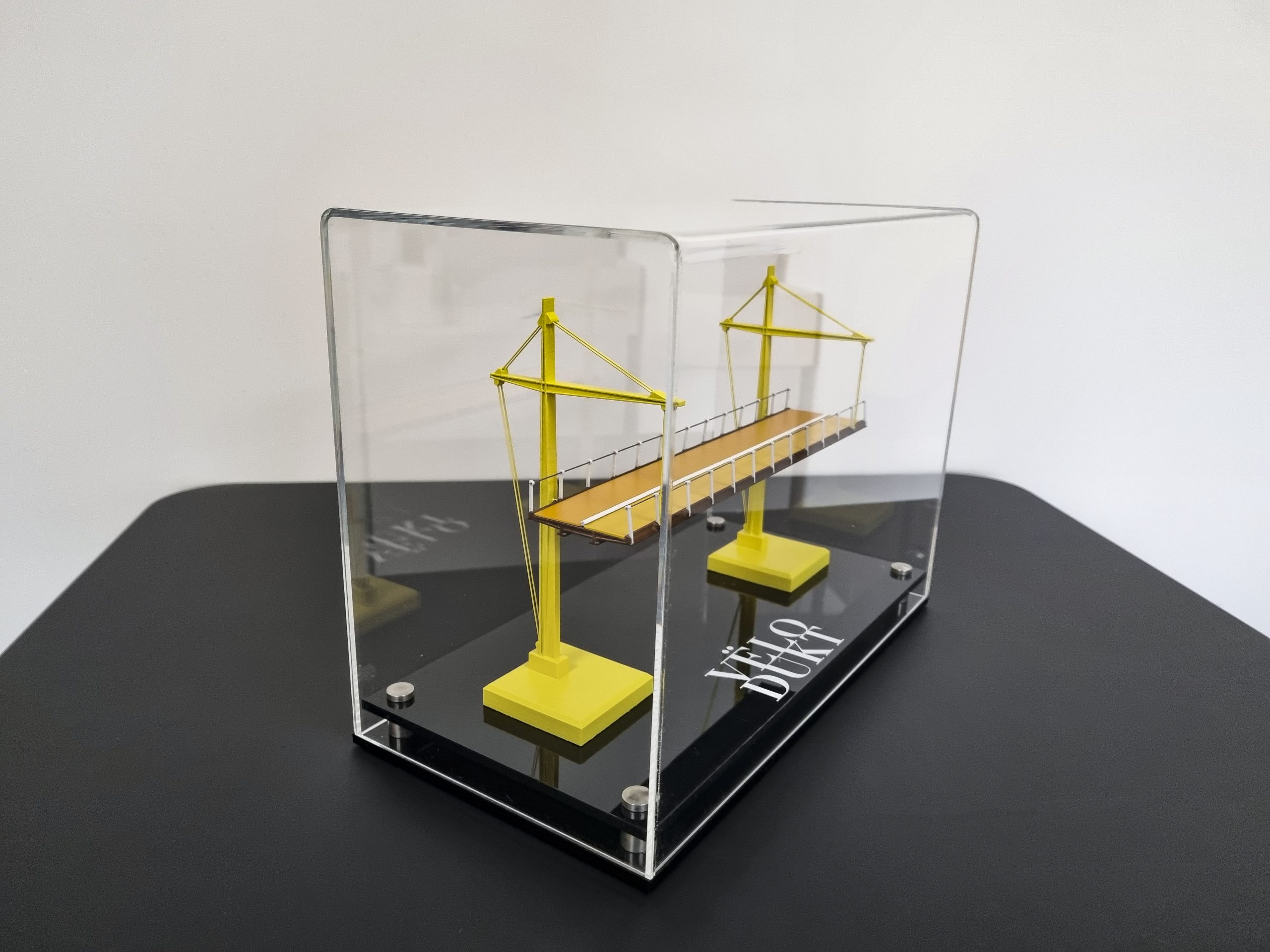 The CAD model provided by the client was adapted by us to assure the printability of the model. The overall structure and path are printed in grey nylon (MJF PA12).
The handrail and tubes of the structure are thin metal wires assembled by hand. Due to the length and thickness of 0,5 mm, those details can't be 3D printed.
The 1:100 scaled model was painted by hand to match the exact colors of the original bike path between the Esch-Belval district and Esch-sur-Alzette.
To highlight and protect the model, it is placed in a custom sized display case. The polished edges of the case make the model is perfectly visible from all sides.