Sensor holder series production
What we did?
Pre-process:
Product Development
CAD Design & Engineering
3D Printing:
Post-process:
This holder is used to attach a sensor to a pole. The original part consists of 3 individual pieces held together with screws and bolts.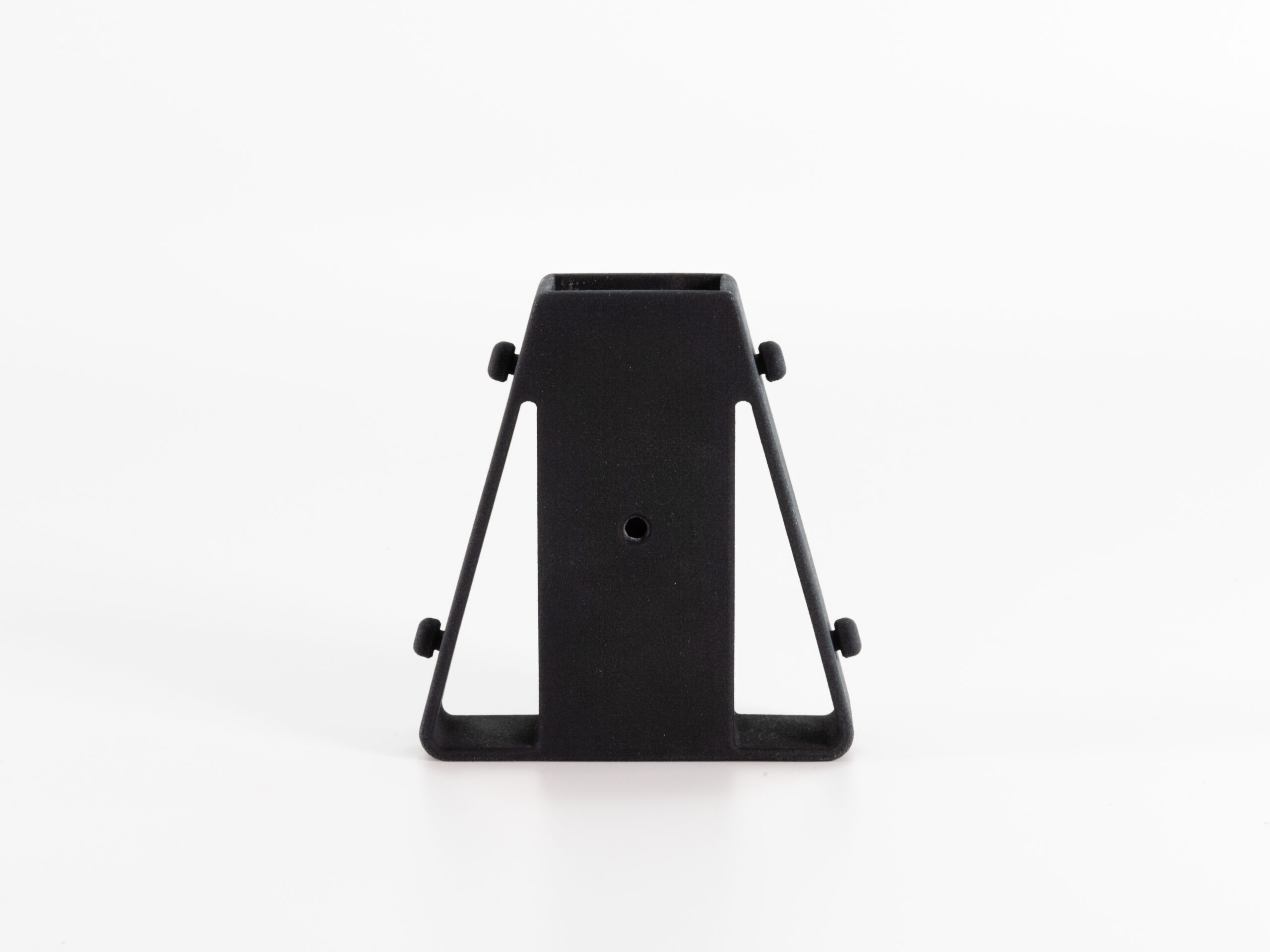 AMSOL made several prototypes to: merge the individual pieces, simplify the design, check the functionality, reduce the size and cost.
A series of 300 holder is being produced, printed in Nylon (PA12) using Multi Jet Fusion (MJF) and dyed black.