Vapor polishing of Nylon and TPU
What we did?
Pre-process:
3D Printing:
Nylon (MJF PA12)
TPU (MJF TPU)
Post-process:
Black finish
Vapor polishing
Vapor polishing is a post-processing technique, in which printed parts are exposed to vaporized solvent gas to smooth the outer surfaces.
While this technique comes with a higher price and lead time, it has plenty of advantages:
Available for hard and soft plastics
Vapor polishing can be used on though parts made of PA12 Nylon (part on the left), as well as flexible parts made of TPU (part on the right).
Increased mechanical properties and scratch resistance
Thanks to the removal of the surface porosity ("print lines"), the part becomes sturdier as there are less possible failure points. The process also makes the part scratch resistant, as the surface is smoother.
The part below is a 3D printed weaving shuttle, that is ideal for thicker or wet material. Thanks to the smooth surface, it glides easily, without staining as with traditional weaving shuttles made of wood.

Persisting dimensional accuracy
As there is no heat involved thanks to the chemical reaction, the part keeps almost all its dimensional accuracy.
Sealing factor
Smoothing the surface has the effect of sealing the part, which is helpful if you need to design a container for gas or liquids. If the part will be in constant contact with water, this also ensures a better persistence of the color.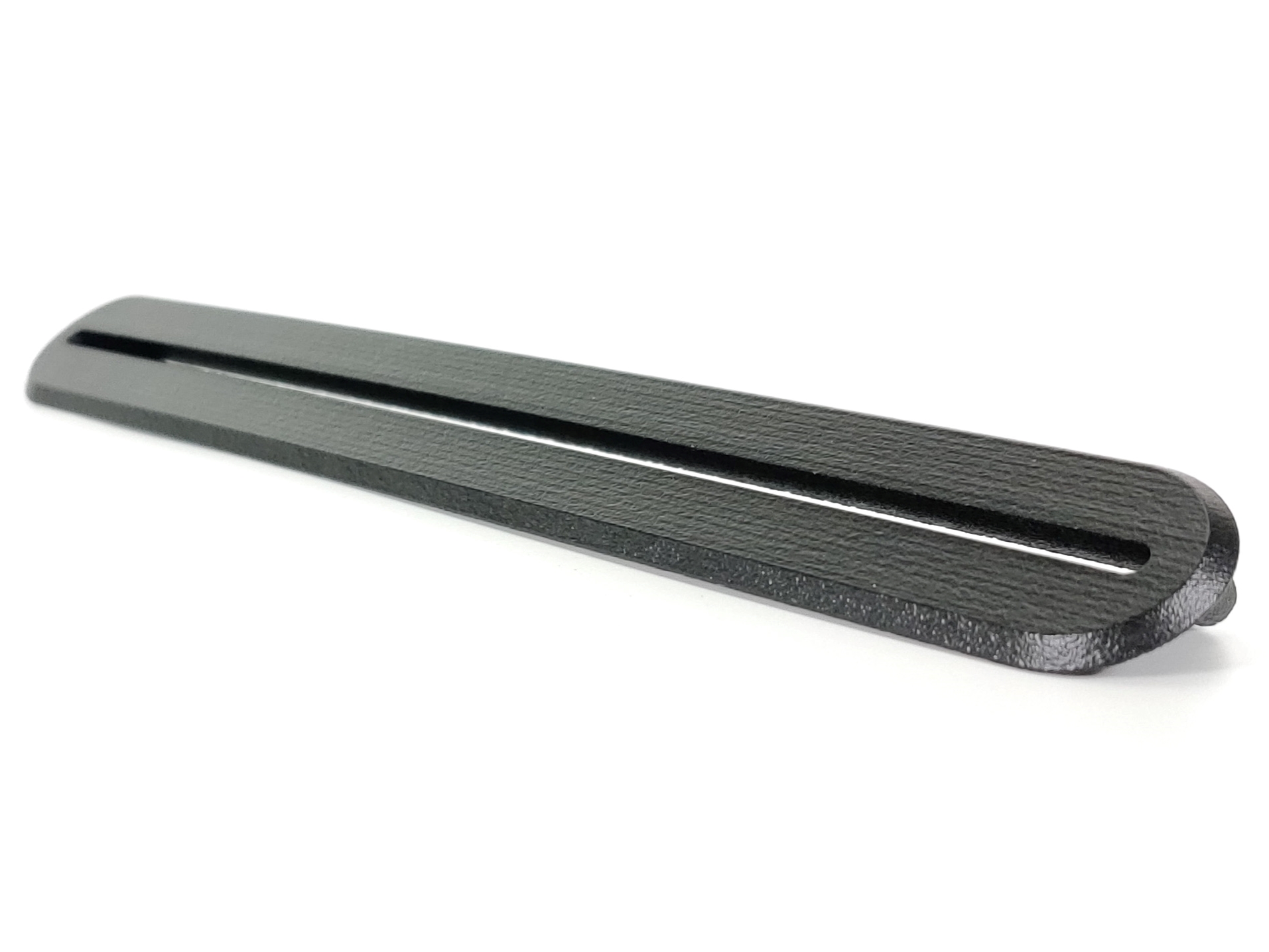 Enhances color and color application
Color consistency and hue are enhanced during the process. Another benefit is the time saved if the parts need to be painted, as the surfaces are already smoother with vapor polishing.