Bédéric: From a comic to concrete monument
What we did?
Pre-process:
3D Printing:
Nylon (SLS PA12)
Aluminium (SLM AlSi10Mg)
The character Bedéric was created by Andy Genen in 2020 following a competition to represent the city of Contern and the Comic Festival (BD Contern).
To transform the comic provided by Andy Genen into a concrete monument was an exciting challenge. The first step was to create a 3D model of Bédéric. The 3D modelling was done in direct communication with Andy Genen, to get the best possible result in 3D as intended by the artist.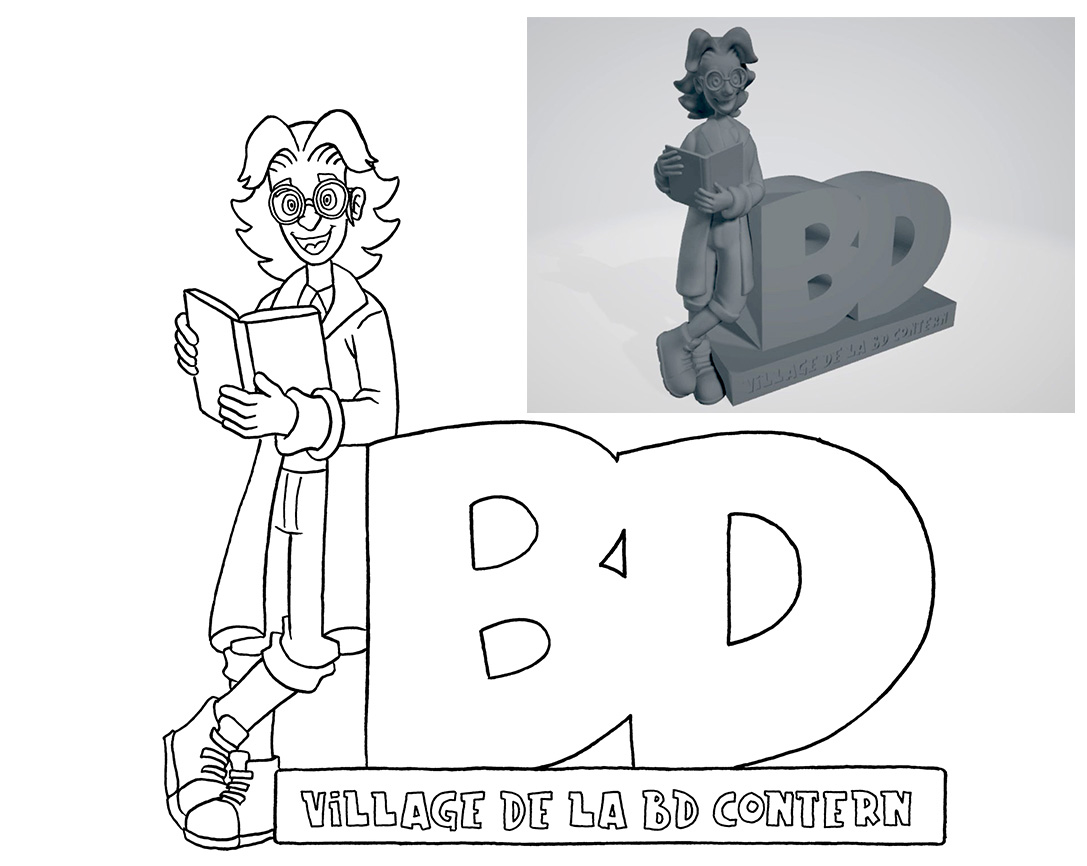 The sculpture was 3D printed in SLS PA12 (nylon). The assembly consisted of 7 parts which were in total 2m heigh representing the positive form for the concrete casting. The "BD" form and base were milled from PU foam.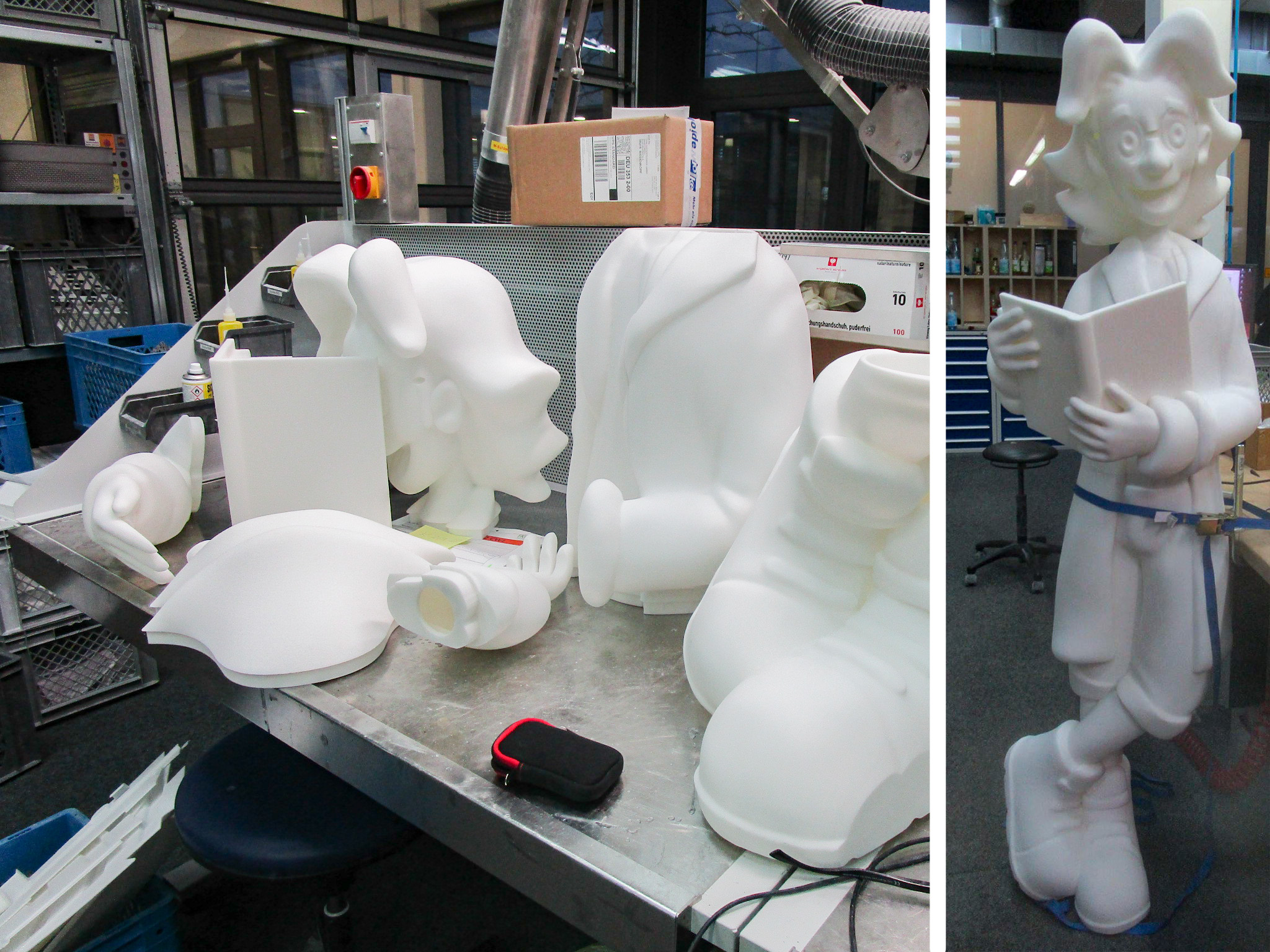 Contern SA (anc. Chaux de Contern) made a silicon mould around the 3D printed and milled parts, in the last step they poured concrete into the mould.
The finished concrete sculpture was unveiled by the Minister for Small Business and Tourism Lex Delles, giving the city and the Comic Festival in Contern a remarkable monument. The glasses were printed in aluminium (SLM AlSi10Mg)