Robot development for Q-leap
What we did?
Pre-process:
Product Development
CAD Design & Engineering
3D Printing:
Nylon (MJF PA12) production on-demand
Post-process:
Q-Leap is developing a solution that offers automatic recovery of the One Time Password on all tokens, which they're calling Q-Bot. We had the opportunity to support the product development by designing the case holding all the electronics, making prototypes, and handling manufacturing of the final product.
Their idea was to design a case in which you can put a 2-factor authentication token and automate the process. The token's button is pushed by an actuator controlled via software, the code is then captured by a camera and shown on an external screen, but also made accessible digitally.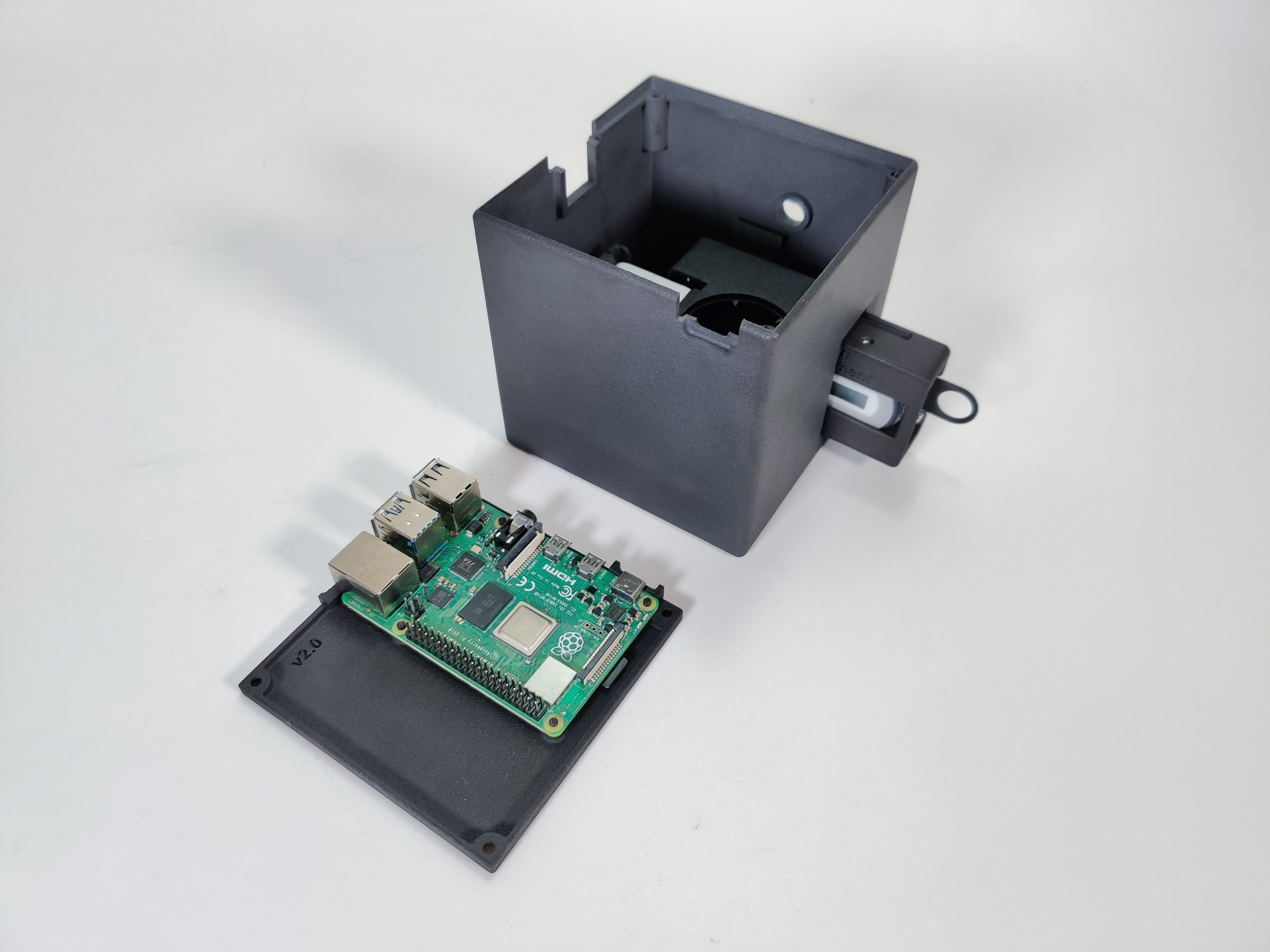 Q-Leap came to us with a first prototype, wanting to improve it functionally and visually, and looking for market-ready materials.
Thanks to the design freedom made possible by 3D printing, we were able to design the case in just 3 parts, as the supports for the electronics could all be included in the case itself. It would have been impossible to design the case for injection molding in as few parts as we did. Through iterative design, we achieved functional prototypes in a matter of just a few weeks.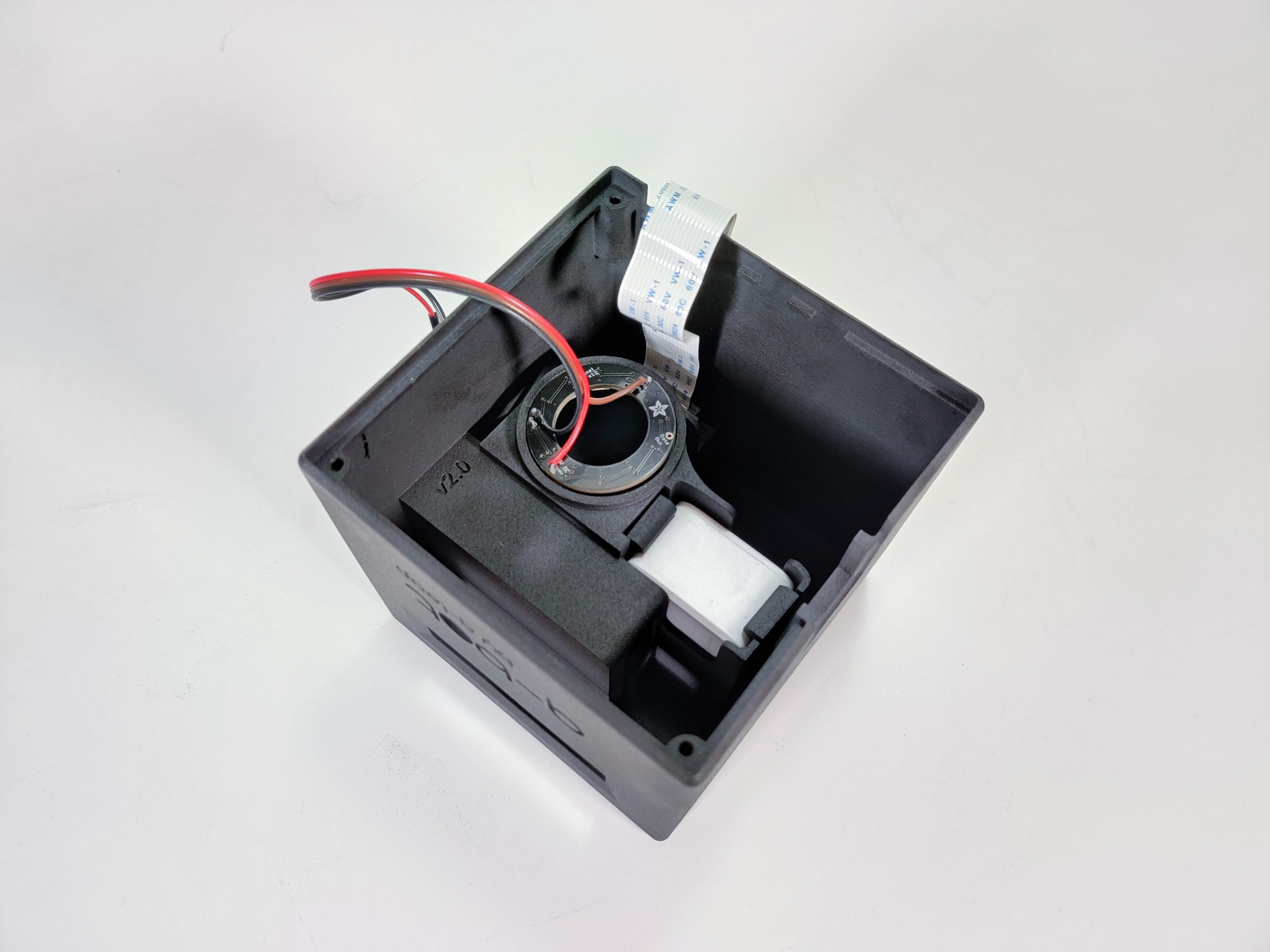 The final parts were 3D printed in black PA12 Nylon, which is an excellent material for final products as it is sturdy, but also visually appealing. The final design can be produced on-demand, which is a great advantage of 3D printing.